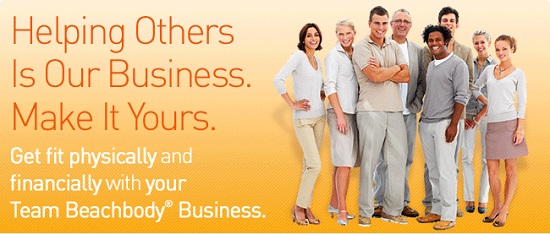 Welcome to Team Sweet Life Beachbody Coaches! My name is Bob Sharpe, and I'm the founding coach and leader of Team Sweet Life! Are you looking around for information on whether or not to be a Beachbody Coach? If so, I have five (5) reasons that I'll share today that can help aid in your decision whether or not to be a Beachbody Coach.
Becoming a Beachbody Coach has helped me stay committed to my fitness, lead an entire empire of rock star "Team Sweet Life" coaches, and retire my wife from work! I can't say I was all ready to jump in at first. I really wasn't sure if I had the time or the money. If you feel like that, trust me I understand. What I found is that by tapping into our training you can achieve the results that you desire with this amazing opportunity.
Should I Be a Beachbody Coach? 5 Important Tips
Check out this video where I explain the 5 reasons you should consider why to be a Beachbody Coach with our team:

Ready to Join Team Sweet Life? Click Here for Details
Be a Beachbody Coach – 5 Reasons Explained
To recap what I said in the video, here are the 5 reasons that you should seriously consider becoming a Beachbody Coach:
1. To Become a Product of the Products! You either have already had success, or need a stronger push to get and stay fit and healthy for life. As you get these results and maintain these results, people wonder how and why you did it! This is where you get them involved in your Beachbody Challenge Group (how to do these groups is explained in our training within Team Sweet Life). In Team Sweet Life, we keep each other looking and feeling great. If we fail or fall, we pick each other back up! That is why when you decide to Be a Beachbody Coach, we got you covered!
2. Able to work Part Time in your Spare Time. One of the first questions I ask all of my new coaches is: how many hours per week are you willing to dedicate to Beachbody Coaching? You work in your spare time! You don't have
a boss (by no means am I your "Boss" as your upline Coach – I'm your supporter, motivator, and friend). You don't have a schedule! You make your own time. If you want to make a lot of money in this business ($50,000+ per year), obviously your intensity and hours you dedicate will have to be greater while you learn how to operate your business.
3. Willingness to SUCCEED! You have to be willing to put your excuses aside and succeed in order to be a Beachbody Coach. What this means is taking the time to learn, develop, and not give up! Don't be one of the few who give up far too early without letting the course of growth positively impact them. Be willing to put 110% effort in building your dream and financial stability on the side!
4. Willingness to FAIL! You read that correctly. You must be willing to fail. This simply means taking the time to learn from your mistakes. There will be times that we fall on our face, but that does not mean you quit. In order to properly succeed, we have to fail forward in order to be a Beachbody Coach!
5. Willingness to LEAD! If you want to earn a large income (for example, Be a Beachbody Coach full-time), you have to learn to lead. Think about it from this perspective: Who makes more money is a business? The CEO, or the Front-Line Workers? The answer is obvious, but it's also obvious here too. If you want to make the CEO income you need to develop your team to lead! The beauty of Beachbody Coaching vs. standard corporate America is that you create your own destiny. You don't have to wait for someone to move up, get fired, or retire to claim your next position. Also, you don't have to wait on a boss to give you an annual raise. You have the leverage to make it as little or as large as you want it! Lead from the heart, help a lot of people achieve their dreams, and you'll get what you want.
How to Get Started with Team Sweet Life
Do you think you have what it takes to be a Beachbody Coach? If so, here is how you can get started today:
Get a Challenge Pack – It's always best to get your next Beachbody Program. If you need help picking a program, let me know. Each Challenge Pack comes witha Beachbody Fitness Program and the Nutritional Drink Shakeology. If you already have a program, be sure to get Shakeology to ensure you are fueling your body with dense nutrition. Customers ask about this shake a lot, and if you aren't drinking it yourself, you tend to lose credibility with your teams.
Beachbody Coach Costs – If you don't get a Challenge Pack, it is $39.95 to activate your Beachbody Coach websites and Online Office (click here for an example of my Beachbody Coach website).  If you get a Challenge Pack the fee is waived. After your first month, it costs $15.95 per month (this is for website and online office maintenance, and the handling of all shipments and customer service for you!). (See Beachbody Coach Cost for more details)
Beachbody Coach Requirements – Besides the 5 steps I listed above, in order to be an Active Coach you must buy or sell 50 points of personal volume per month. This is already completed if you drink Shakeology, so it usually isn't that big of a deal.
I won't let you fail! If you are interested in becoming a part of Team Sweet Life, click the link below. Once you sign-up, I'll reach out to you within 24 hours to get you started right along with give you access to our exclusive training site as well.
If you want to learn more about Beachbody Coaching and Team Sweet Life, CLICK HERE to view our online webinar! It explains everything you need to know before you decide to be a Beachbody Coach. You can also text/call me anytime at 352 432 8032.
If you have questions beforehand, Contact Me anytime!
Ready to join Team Sweet Life now? Click the button and I'll reach out to you for your getting started right chat within 24 hours.

Need more info? Check out: What is a Beachbody Coach, Emerald Beachbody Coach, Beachbody Coach Paycheck
Thanks for stopping by Sweet Life Fitness and learning more about "Be a Beachbody Coach"
Yours in Success,
Coach Bob