I originally was not a fan of working beyond my "normal job". In fact, after my P90X journey I was shocked to see that Team Beachbody was a network marketing company (MLM) itself. But today I want to share my alarming discovery and why I decided to jump into the Beachbody Business and work it with passion and strength over the last 2 years alongside of my amazing Team Sweet Life Beachbody Coaches!
Beachbody has been so good to me, my family, and my awesome team of coaches ("Team Sweet Life"). I was able to lose 70 pounds with the products,
earn my first $1900 month within 6 months as I shared in my first Beachbody Coach Review, and bring my wife home from her job!
But (as of right now)…I still work the Beachbody Business alongside of my Full Time, Director role!
Why???
First, my wife and I are following the Dave Ramsey courses closely and we want to be 100% debt free. Beachbody allows me the extra income to throw at reducing all debt.
More importantly though: I want everyone to realize that ANYONE can work the Beachbody Business even if you are stressed at a full time job. Long hours, short deadlines, and limited time are all things I have experienced.
But thinking about what Beachbody has done for me and everyone who has joined me as a Coach on the team is what led me to my alarming discovery of why working Beachbody part-time at first was SO important to me (and why you should consider it too).
The Beachbody Business – My Alarming Discovery
Check out this video that explains my alarming discovery. I was working my full time job in 2008 as the primary breadwinner while my wife also worked full time. But I ducked under the knife of the 2008/2009 layoffs that hit the United States. What if I would have lost my only full time job???
The Beachbody Business – The REAL Deal
The real reason I started as a Coach was due to my passion of finding P90X. PLUS, I wanted to join a community that I could use to stay healthy (I used to yo-yo a lot).
Ever since becoming a Beachbody Coach, I have found that I:
Stay more committed to the Beachbody programs.
Find passion in what I learn that I can share with people (that's what started Sweet Life Fitness).
Have extra income from Coaching to pay down debt and bring my wife home from her job.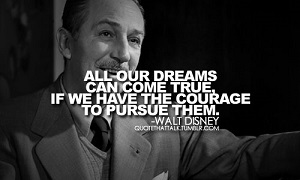 Beyond the reasons I noted above, I really feel the Beachbody Business gave me something FUN to do in my part time (and I can't complain about the free Beachbody Coach trips). By following the power hour that you learn about in our exclusive Sweet Life Coach training, I was able to build up an income as a safety net.
Now, should anything bad happen (layoffs, downsizing, etc), there is a safety net.
YES – I worked this business up while working a full time job.
YES – I had a lot of other commitments pulling on me.
YES – There were moments I didn't feel like I had enough time. But I made time…
WHY? Because my goals of succeeding far outweigh the easy road! The coaches on Team Sweet Life that follow these same principles have experienced the same success.
"WANT vs HAVE" – Is it important to you?
What are the most important goals to you and your life? This is how I look at the Beachbody Business. It does require work and focus (sorry, no get rich quick scam here!), but the effort is TOTALLY rewarding in so many ways!
Success in the Beachbody business really is all about your MINDSET. If you focus on what you WANT to do, you'll always dream about it. If you focus on what you HAVE to do, you'll get to work and have a plan to conquer: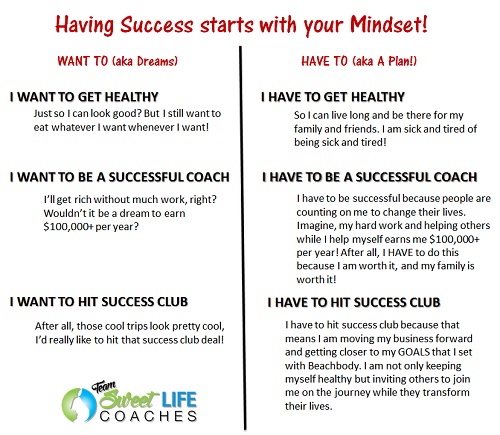 Embarq on your "Sweet Life" Journey as a Coach
If you are excited about the Beachbody Business and taking your passion for health and fitness to the next level, take action!
I invite you to take a look at our Team Beachbody Coach webinar online. Check it out and see more about Team Beachbody. You'll also learn more about how our team within Beachbody (Team Sweet Life) stands among the top 1.4% and how YOU can succeed with us!

I hope this information on the Beachbody Business helped you see why I find this business so important in our lives. If you have any questions, feel free to contact me anytime.
Yours in Success,
Coach Bob
Beachbody does not guarantee any level of success or income from the Team Beachbody Coach Opportunity. Each Coach's income depends on his or her own efforts, diligence, and skill. See our Statement of Independent Coach Earnings located in the Coach Online Office for the most recent information on our Coaches' actual incomes.