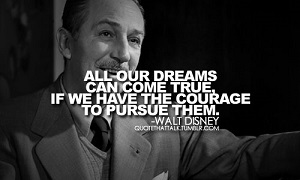 I am blessed to have such a great team of Beachbody Coaches, and we call ourselves "Team Sweet Life". But through the good times and success, there has been a belief system to FUEL success. If you are thinking about becoming a Beachbody Coach, or you already are a Coach, today's post will talk directly to those who want to build up to the $500-1,000 per week goal. If that is what you want, take everything I share today and dig deep and stay consistent. Today's Beachbody Coach Tips is using the right belief to fuel success!
Beachbody Coach Tips – The Right Belief to Fuel Success
In today's video I'll share parts of this Beachbody Coach Tips on having the right belief to fuel success. Check it out!
When Times get Tough – Remember what We are FIGHTING For as Beachbody Coaches
I am not going to lie to you at all. I'm not going to waste your time by making it seem like $1,000,000 can be achieved overnight with no effort. What I will tell you is that your dreams and goals ARE indeed possible with the right mix of effort.
The first question I have for you, whether you want to become a Coach or you already are a Beachbody Coach: WHAT is your Dream and Desire that you want to achieve out of Beachbody Coaching?
After you think about that, answer this question: WHAT will you do to get there?
I have seen a lot of Beachbody Coaches get fired up and excited about their dreams, such as:
Earning enough to pay small bills
Earning enough to buy a new car or house
Earning enough to FIRE their boss and work on their own schedule from home
But….then they don't seem to take their dream seriously. Things like what's on TV, or a minor crisis like a bad day at work, or a replacement of a water heater STOPS them from achieving the very dream I just asked you about above.
Even worse but common: something like a set-back in the Beachbody business, a return of a product, someone telling you "NO", someone telling you that you are involved in a scam, or even a Coach quitting can RUIN people. But when these things happen, realign your BELIEF as a Beachbody Coach and remember what you are fighting for! Think about these people, and these businesses, if THEY would have quit or lost belief in their businesses:
Colonel Sanders went to 1,000 places to sell his chicken recipe and was told NO 1,000 times! You now see KFC everywhere, and he sold his fried chicken company for $15 million.
Walt DISNEY was FIRED from his job at a newspaper for lacking ideas and having no real creativity. Who wants to go to Disney World with me?
Seuss' first book, And to Think That I Saw it on Mulberry Street, was REJECTED by twenty-seven (yes…27) publishers. The 28th publisher, Vanguard press, sold SIX MILLION copies of the books.
The Wright Brothers were told they were stupid for trying to mess with flying. Naysayers claimed that people are meant to stay on the ground, and that flying is "Too Risky". Ready to fly to Los Angeles with me?
What's the point?
You WILL face rejection
You WILL face push back
You WILL have times you think NOTHING will EVER WORK
But then realize your BELIEF system. Say positive affirmations that get you in the right mindset for success. Then you can:
Earning enough to pay small bills
Earning enough to buy a new car or house
Earning enough to FIRE their boss and work on their own schedule from home
Are you ready to FLY? YOU…no matter who you are or what adversity you face, are worth SO MUCH. Don't waste it. I'll see you at the Top of Beachbody!

Yours in Success,
Coach Bob
Interested in becoming a Beachbody Coach with Coach Bob and Team Sweet Life? CLICK HERE to get started or check out our Beachbody Presentation to learn more about the opportunity. Thanks again for checking out this installment of Beachbody Coach tips. Be sure to share with others who may find value!