There is a real problem with Beachbody workouts for some people. Some may call it a Beachbody Scam and some may call it a waste of money. Regardless, I have something to share that can take winners and losers and separate them forever! Here. We. Go.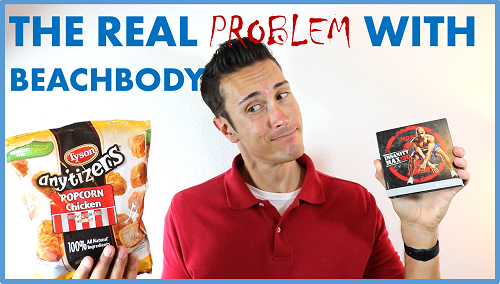 The Real Problem with Beachbody Scam
The marketing behind "get ripped" in only 21, 60, 90, etc. days, or the promise to get ripped in X minutes per day IS the problem!
What happens is that folks will start a program, SUPER fired up and ready to rock and roll. They "check the box" and do the 21, 60, 90 day program. Some will get results and some will not.
For those that do NOT get results, they will blame it on the program.
For those that DO get results, they will go back to their old ways before the program, because, after all, the program is now done!
Instead of embracing a LIFESTYLE of fitness, they end.
I know this because I have done the same thing! I had to learn and fail to come back stronger. Now I don't look at how long the program is, I just do it daily and consistently (like the new 6 Weeks of the Work, to me, is not 6 weeks, it's life!).
The Beachbody Scam Reviewed in Video
Check out today's video on the Beachbody Scam to get more detail behind what to expect, and how to convert this into a lifestyle!
This is why Beachbody on Demand makes sense. It turns the 60 day programs into a library of LIFESTYLE changes (and costs a heck of a lot less than a bloody gym membership or trainer!).
It isn't just a Beachbody scam, this concern as I raised in the above video really leans on pretty much ALL fitness programs. It comes down to YOU (I guess we could say that each of us are the scam?). If you can commit yourself to a LIFESTYLE, well then, you'll be well on the way to success!
Ready to commit to a lifestyle? Then Join Sweet Life for free and let's start today!
Yours in Fitness Success,
Coach Bob