I remember just a few short years ago when ends were barely met. You ever have that experience? Like, too much month at the end of the money? There was one month in particular that I had to put our mortgage payment on a credit card just to get the bill paid!! The stress, the worry, the disappointment all around stupid money. If you can relate to this, I am here to say there IS a better way. Today I am sharing a huge milestone as we are now debt FREE thanks to the decision in becoming a Beachbody Coach just a few short years ago.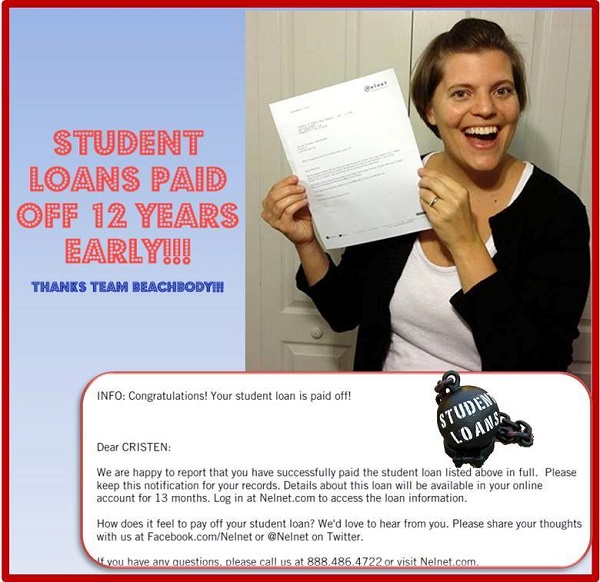 This is a story not too many people know, but quite honestly if you have the same struggles as I did, I hope this gives you the light and inspiration to be more. Trust me, you're worth it!
In 2010 I discovered P90X and about 1 1/2 years later discovered Beachbody Coaching. At the time we were doing "OK" financially but at the same time we weren't. Debt up to our eyeballs and wondering how we could actually make it in this world successfully.
I was a bit skeptical and nervous about getting Shakeology at first when I decided to become a Beachbody Coach (see more about that in my Shakeology Review); however what inspired me is that other people were finding success by sharing their weight loss stories and helping others change their life with P90X.
Becoming a Beachbody Coach started out VERY slow, and I had a lot to learn. There were times when it seemed difficult. There were times I even thought of quitting. Something kept me going though….and at the end of the day, I wanted to change more than I wanted to stay the same. That, my friends, was the internal motivation that kept me pushing forward. If all of these other people could do it, why the HECK can't we, right??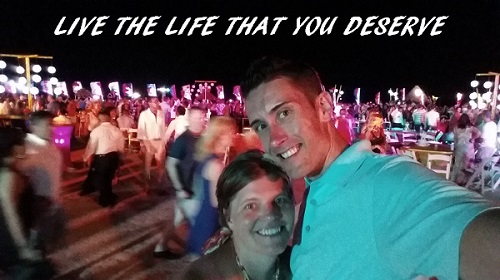 Becoming a Beachbody Coach – You are NOT Alone
As our Beachbody Coach income started to rise, and more and more people started transforming….something happened. This was MORE than just the money, this was an absolute life fulfillment. Helping people lose weight and find success as a Beachbody Coach on our Team literally brought forward a surge of energy like no other job (even the higher paying salaries that I've earned) could bring. Ever.
If you relate to the struggles I am sharing….you know, the issues where you wonder "how am I going to be able to afford this, that and the next thing??" Or "How can I get out of this debt slavery!!" You are Not Alone.
A few things that helped us apply our Beachbody Coach income in the right way included:
Plugging into Dave Ramsey and the debt snowball training (get the "Total Money Makeover" or "Financial Peace University" as a start).
Have Faith! This stuff takes serious sacrifice. Not only building up the Beachbody Coaching income, but sacrificing eating out, buying fancy stuff, etc to pay down debt and get out of slavery instead.
Never Give Up. Things will happen. Life will happen. All kind of crazy stuff will try to throw you off track, but you must be stronger than these worthless things!!!
Work your Butt Off. Stop looking for the magic bullet. My search for quick income led me down a path of NOTHING. Instead, work your butt off, for anything worth having takes work. IF you are interested in becoming a Beachbody Coach on my team: (1) take the training seriously and take action (2) come in with an ALL IN attitude and work this like you mean it! I did this all while working a demanding full-time job, and so can you.
Becoming a Beachbody Coach – Student Loan Debt is GONE
Student Loan debt was the biggest misery of our debt-ridden life. I had about $8,000 in debt from my Master's degree, and Cristen had over $20,000 from her college. Thanks to Beachbody we were able to throw the extra income towards our debt and pay off both of our loans early (Cristen's alone was paid of 12 years early!!!). As we worked harder, inspired more people, and helped others to the top, our income grew. As our income grew, I put more and more of that income towards the debt while using my full-time job income towards other life expenses so that we wouldn't use credit cards, car debt, or anything else.
This quote, which is from the Bible, is what REALLY got me fired up when fighting debt: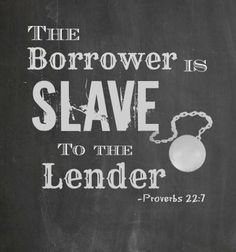 I started to realize that if I wouldn't have made the decision in becoming a Beachbody coach and changing our life, we would work not for ourselves, but for the banks we owed our money too! CitiCard, Carmax, Nelnet, etc.
Now that we are completely debt free, we can use our money for savings, investments, and more. As Dave Ramsey says:
Live like no one else…so that someday, you can live (and give) like no one else.
I hope this post inspired you, if anything, to know that YOU CAN DO THIS. You can change your life physically and financially. The recipe to success is hard work and focus. When you make the decisions in becoming  a Beachbody Coach, I cannot promise you any income but will say this: Your income is a direct reflection of the amount of lives that you change. Lead with a positive heart and integrity and you will be blessed.
If you are interested in joining my team and becoming a Beachbody coach on my team which we passionately call "Team Sweet Life", enter your name and info and check out more about the team and if you are a good fit:
Bless, and Be Blessed,
Coach Bob