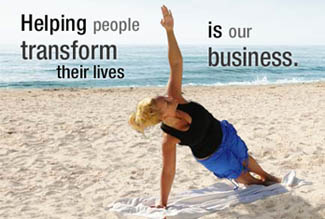 I have been a Beachbody Coach for three years now. But is Beachbody Coaching worth it? Let me share my TRUTH about Beachbody Coaching and what you should know before you decide to become a Beachbody Coach.
Are you wondering if Beachbody will work?
You have every right to feel that way!
I felt the same way, and in fact I was a bit worried myself about investing the coaching costs to get started.
Maybe you have the same questions I did:
Can anyone do this Beachbody Coaching thing?
Can I truly make legit money as a Beachbody Coach?
Is this thing difficult or time consuming?
Then keep reading. I'll share my own story along with giving you a realistic expectation on Beachbody Coaching (aka, the TRUTH).
The Truth about Beachbody Coaching – What to Expect
Check out my YouTube video where I explain some truths about Beachbody Coaching that you should know:
=>Click here to Apply to become a Beachbody Coach with Team Sweet Life Fitness<=
Can ANYONE Do this Beachbody Coaching thing?
The answer to this question may shock you…
NO
Not anyone can do this Beachbody coaching thing.
This is where I want to be honest with you (because you deserve to know the truth about Beachbody Coaching). Some people see great Beachbody Coach rewards and think that Beachbody Coaching is just one of those great get rich quick schemes.
For example, if I showed you some income proof:
Or possibly the awesome photo of me on my wife in our all-expensive paid trip on the Beachbody Coach Cruise in 2014:
Looks legit, right?
But let me share the truth behind how I achieved these rewards, and how I help the coaches who join my team do the same.
The Real Truth about Beachbody Coaching
Going along with the video that was posted above, let's talk about the TRUTH on how to achieve results with Beachbody Coaching.
How to get results actually begins and ends with what NOT to do.
FIRST: Realize this is Not a Get Rich Quick Scheme
I am one that tends to get excited about sharing success. While the success can come faster than putting all the effort into a full-time job where you work for someone else,
Beachbody Coaching is not a get rich quick scheme!
Beachbody Coaching takes focus
Beachbody Coaching takes effort
Beachbody Coaching takes the willingness to learn and consistently improve yourself.
In the next year I am aiming to earn over six figures per year with Team Beachbody Coaching*. But it is because I work HARD. I grind, I have passion, I HELP PEOPLE ACHIEVE THEIR GOALS. I Do not sell or push people as a Beachbody Coach. I have fun and make it fun during the journey.
To me, that passion, work, and grind is much more important knowing I can double my income in 1 year versus waiting and hoping to get a raise or a promotion in my job. Here is a realistic timeline of when you can expect to succeed:
1 Year of Consistent Effort: Good steady part time income (perhaps $20k-30k per year?)
3 Years of Consistent Effort: perhaps enough to go completely Full Time
5 Years of Consistent Effort: perhaps a Six Figure Income
Note: The keyword is "Consistent Effort". If someone is always looking for the next shiny object or spending time browsing Facebook instead of showing up for the consistent effort, this timeline will never happen.
*I must share at this point the very important message. Remember that if you follow what I share with you today in the "Truth about Beachbody Coaching", you'll be on your way to success, but: Beachbody does not guarantee any level of success or income from the Team Beachbody Coach Opportunity. Each Coach's income depends on his or her own efforts, diligence, and skill. See our Statement of Independent Coach Earnings located in the Coach Online Office for the most recent information on our Coaches' actual incomes.
SECOND: DO NOT Be a Slime ball Salesperson
I think we've all had a moment in our careers were we are slimy salespeople.
I'll say for me: I HATE selling things. I am not a good salesperson and I never will be – mainly because I am more introverted (shy) and if I don't believe in the product, it's hard to sell it. I used to have a job at Circuit City, and selling that extended warranty program was a bear!
The people who attack others with a "great business opportunity" or a "product that you just HAVE to try" tend to lose momentum fast (see the definition of a network marketing "Poser").
Instead of selling, share your story. We are all doing the programs like P90X3, INSANITY Max 30, etc. etc. and it's not the PRODUCTS that sell themselves, it's your daily use of the programs that help people decide.
Even if you aren't yet fit, the commitment, great feeling, and motivation that you share and provide daily will help you earn more than trying to "push products" will (and you'll feel better doing it too!).
THIRD: BE AMAZING in All the You Do
I quickly realized during my Beachbody Coaching journey that in order for things to change, I had to change.
This means getting around the right people who lift me up.
This means doing active personal development and learning from those who have been successful already in their life.
This means understanding that bumps, bruises, failures, and issues will arise, but only the truly successful overcome.
I often see a lot of Coaches get frustrated or slow down their momentum because they realize that this isn't an easy "get rich quick scheme". There is a Daily Power Hour that can help you grow SO amazingly well. If you just follow the plan and jump over the hurdles that will come, the family members, friends, and the clowns out there in the world who think you are in a scheme, you will show them that YOU ARE A SUCCESS!
So is this whole "Beachbody Coaching" thing right for you?
I hope that this post helped you see the truth behind Beachbody Coaching.
Can you make a ton of money and have a ton of fun as a Beachbody Coach?
Of course! But like anything in life, it does take commitment and daily consistent action. For the coaches who have joined me that have taken on this mindset, they have soared far!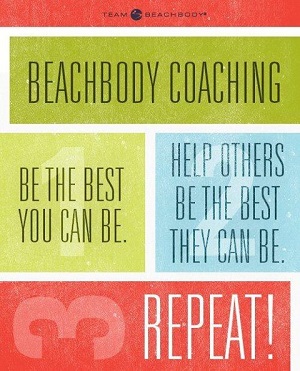 If you are interested in Beachbody Coaching with my team, which is in the top 1% of the company, first enter your name and e-mail to watch my private Beachbody Coaching video for free, and we'll chat from there:
Thanks for checking out this post on the Truth about Beachbody Coaching. Comment below with questions or just to say hi!
Yours in Success,
Coach Bob