Beachbody has recently launched a new protein bar. What was once the P90X Bar has been thrown in the trash and completely reformulated. Let's see if it's worth your time & hard-earned money in today's Beachbody BEACHBAR Review.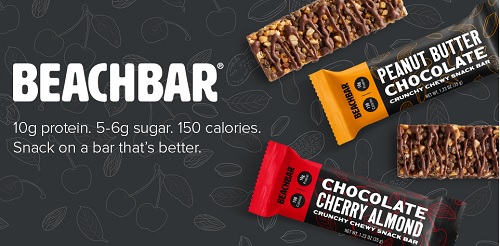 Beachbody BEACHBAR Review – Low Sugar Snack?
I have used many different "bars" before (no, not that kind of bar….a PROTEIN bar). Anything from the crappy protein bars of the late 90s to the Clif Bars and such.
So what is so different about the BEACHBAR?
Well, the product itself is no different. It is meant to provide a snack that can avoid you from diving into unhealthier options that will just send you to fat camp faster than you can say "BEACHBAR".
The Beachbody BEACHBAR provides:
10g protein
4g fiber
150 calories
5-6g sugar
0g trans fat
NO ARTIFICIAL FLAVORS OR ADDITIVES (that is a huge bonus for what I look for!).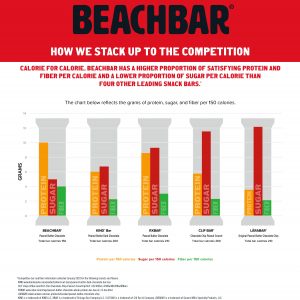 BEACHBAR Flavors
The BEACHBAR comes in two distinct flavors:
Chocolate Cherry Almond
Peanut Butter Chocolate (this is the flavor featured in my video review below)
Beachbody BEACHBAR Review on YouTube
Check out today's video review on the BEACHBAR!

Can you use BEACHBAR with the Containers?
The Beachbody Portion Control containers are the #1 thing that make my INSANITY Max 30 results shine strong. And yes, the BEACHBAR fits in perfect with the portion control containers.
In fact, it fits in very well with only:
1/2 Red Container
1/2 Yellow Container
1 tsp
Per bar. Not bad huh?
If you have any questions about the BEACHBAR, comment below! If you're interested in trying out a box today, click the link below:

Yours in Success,
Coach Bob