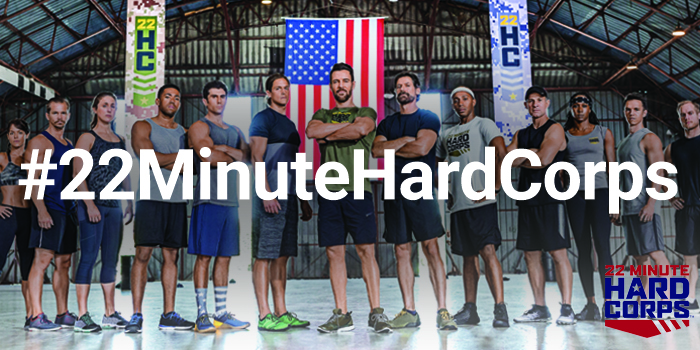 22 Minute Hard Corps is now available! This new program from Tony Horton is a no-nonsense, 8-week boot camp style workout program designed to get you EPIC results. 22 Minute Hard Corps includes 8 total-body cardio, resistance, and core routines to help you get in shape in a minimal amount of time with a military mindset.
Who Should Consider this Program?
Anyone looking for a comprehensive, total-body fitness program without overly complex moves. It's idea for those who prefer shorter workotus such as P90X3 and T25; those looking for a more challenging, intermediate level workout after completing P90 or 21 Day Fix; and those who are not ready for an extreme fitness program.

22 Minute Hard Corps vs P90X or P90X3
P90X and P90X3 are 90-day extreme fitness programs. These programs have a variety of fat-burning, muscle-perfecting moves that continually challenge the body and are considered advanced workouts. 22 Minute Hard Corps is a shorter, intermediate level program that has total body routines to improve overall fitness. It is inspired by the tired and true methods of boot camp fitness programs and uses a military-style cadence to provide an intense workout in only 22 minutes.
22 Minute Hard Corps by Tony Horton Preview Video
Check out this video about the 22 Minute Hard Corps program:

22 Minute Hard Corps Frequently Asked Questions
How Long is Each Workout?
What is the workout schedule?
1 workout per day, 6 days per week, total of 8 weeks.
What size workout space is needed?
6 square feet of space is recommended
What shoes are recommend for this program?
Cross trainers or tennis shoes are the best for this program
What equipment do I need for the program?
Let's Chat Results…22 Minute Hard Corps
These are just TWO examples of Results. I'm ready to see YOUR pictures up here very soon: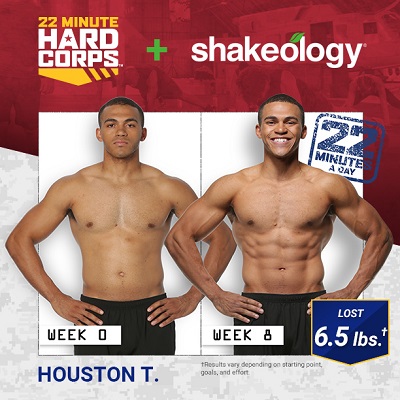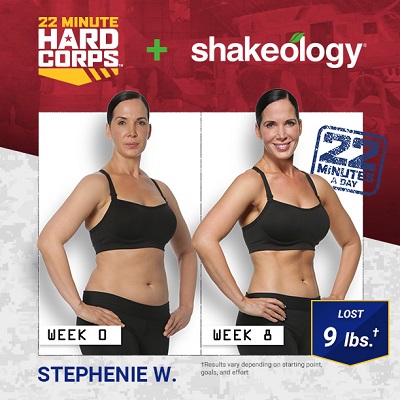 22 Minute Hard Corps – GET SOME Today

Now, it's time to get serious and GET SOME!!
Coach Bob