Three Phases, Build, Bulk, and Beast, will transform you into the Body you've always wanted. Body Beast has been a highly effective program for both men AND women when it comes to building muscle mass and shaping your body.
Body Beast was created by fitness trainer Sagi Kalev and launched in Summer of 2012. Sagi has been named "Mr. Israel" as a result of his phenomenal fitness and body building results. Now, he passes on these secrets to YOU through his new BODY BEAST program!
What People Benefit Most from BODY BEAST?
First, I want to reach out to my ladies out there. If you are interested in having a toned body, but do not want to look bulky, Body Beast is still a great option for you! The muscle mass (or toning) is achieved with what supplements you use, how much you use, and how heavy your weights are when lifting. Therefore, this program can benefit anyone*.
Some more specifics for the people that benefit the most from the program include:
Gym Rats Lacking Results: If you spend hours at the gym and are sick and tired of not getting results and wasting money, this program is most certainly for you. The phases along with the nutritional supplements formulate to give you the best results without going to the gym.
Graduates of other Beachbody/SweetLife Programs that Want to Gain Mass: If you want to bulk up on some muscles after doing something like INSANITY or Focus T25 (for examples), this program can help you accomplish that goal easily.
Weight Lifting Enthusiasts Looking to Work Out at Home: No more driving to the Gym and dealing with waiting around and working on sweaty machines. This program provides you with everything you can find at the gym plus more.
Learn more by checking out this video on Body Beast now:
What are the Body Beast Phases and The Body Beast Workouts?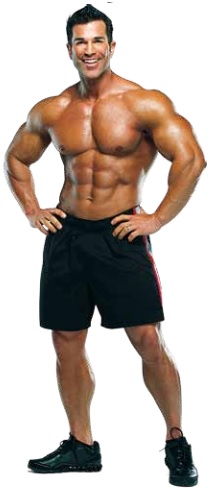 The program comes with twelve (12) different workouts in the three (3) phases. Let's look at each one of the phases now!
First Phase: Build Phase (30 Days)
Build – Chest/Tris: Focused on the muscles of your chest and triceps, a combination of Super, Giant, and Single Sets will create strength and definition.
Build – Back/Bis: Creating that V shape, bigger lats, traps, rhomboids, and biceps are the results of Build: Back/Bis. Get ready to pull and curl.
Build – Legs: Say goodbye to skinny legs. Build: Legs focuses on powerful quads, hamstrings, calves, and glutes.
Build – Shoulders: Shoulders create the tone of your entire physique. Create perfect deltoids with Build: Shoulders.
Second Phase: Bulk Phase (30 Days)
Bulk – Chest: Uses Super Sets, Force Sets, Progressive Sets, Combo Sets, and Multi-Sets, with an increase in resistance to help bulk your pecs. Different angles and exercises hit different fibers of the fan-shaped muscle. The addition of Progressive Sets really focuses on muscular hypertrophy.
Bulk – Back: Uses Super Sets and Force Sets with an increase in resistance to create a massive back. The addition of Force Sets creates focus on hypertrophy.
Bulk – Shoulders: Super Sets and Progressive Sets that focus more on the posterior delt (or back of the shoulder) creating an even more 3D appearance. Added weight and lower reps pronounce the hypertrophy effect.
Bulk – Arms: Focused training with Progressive Sets, Force Sets, and Super Sets to create huge biceps and triceps.
Bulk – Legs: Progressive Sets, Force Sets, and Super Sets to help you transform chicken legs into tree trunks.
Third Phase: BEAST Phase (30 Days)
Beast – Abs: Ab work is here for more than looks. A strong core helps you lift heavier weight safely and helps you improve your posture.
Beast – Cardio: You didn't see this workout in Pumping Iron. A highly new-school performance-oriented cardio workout to not only help you get cut, but also increase your ability to get bigger.
Beast – Total Body: A circuit routine for your entire body. Good to have when reality sets in and you need to (*gulp*) miss a workout day or two.
Optional Body Beast Workouts
Tempo – Chest/Tris: Nothing creates hypertrophy quite like Tempo Sets, where you actually feel your muscles grow.
Tempo – Back/Bis: Same drill as above; different muscle groups.
Lucky 7: Seven exercises, seven pyramids, seven times bigger muscles. Like Total Body, this can be done anytime the schedule calls for a full-body workout, or to make up for missed workouts.
Want more info? Check out the Body Beast Workout Schedule for the details.
What Equipment and Supplements are Needed for Body Beast?
If you want results with Body Beast, you should focus on the Beachbody Extreme Nutrition Supplements (also see: Body Beast Supplements). The Beachbody Extreme Nutritional family of supplements was created with a single focus: to maximize muscle growth fast. These are not steroids; they're a safe, natural way to boost your results.
Recommended Supplements for Body Beast
Hardcore Base Shake: 18 Grams of High Quality Whey Protein Isolate. This has no artificial flavoring or coloring at all, and can be mixed with any drink. This is important for those body builders who know the pain of mixing chocolate protein shakes with orange juice. It just doesn't work! Hardcore Base Shake provides this flexibility. When combined with the Fuel Shot supplement, this is one beast of a supplement.
Fuel Shot: This is a pre- and post-workout drink that restores and builds glycogen and electrolyte levels. Like Base Shake, this can be added with other drinks and supplements for more benefit. For example, you can also use this with MAX Creatine to flow the creatine through your body faster with the added carbohydrate. Any serious athlete knows the importance of adding this to their line-up of supplements.
MAX Creatine: Do not get this confused with illegal steriods. This creatine supplement is 100% natural and safe. Creatine is naturally found in a lot of meat and poultry. The problem is, you would need to eat pounds and pounds of this meat to get the muscle building benefits of the Creatine. Therefore, use MAX Creatine (I prefer post workout) to get the best possible result with muscle building.
Super Suma: Suma root, also known as Brazilian ginseng or para toda (which means "for all things"), has been used by the indigenous peoples of the Amazon region for generations as a general cure-all, as well as a tonic for helping with strength, energy, rejuvenation, and sexual prowess. Use this to enhance your protein synthesis, testosterone production (for toned and bigger muscles), and body strengthening.
How to Buy Body Beast with Extra Bonuses and Discounts
We have package deals available here through Coach Bob of Sweet Life Fitness. Check out each one. I highly recommend getting the Beast Stack if you want to get all of your supplements and save money. Of course, you'll also receive the 90-Day Money Back Guarantee with every purchase, along with FREE Personalized Coaching by Coach Bob of SweetLifeFitness.net.