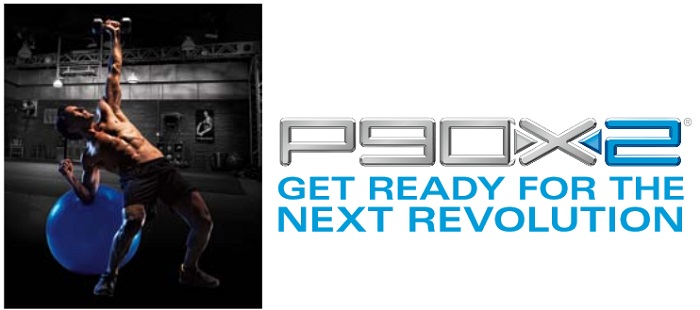 For those P90X fans and grads, Tony Horton does it again! Introducing P90X2, the second installment of the P90X Extreme Home Fitness series. This isn't just "Extreme Home Fitness", P90X2 is Extreme Athletic Fitness.*
What is different about P90X2 versus P90X?
P90X2 is different than P90X in many ways. This is not an ordinal sequel. You will train, look, and feel like an athlete. P90X focuses on muscle confusion, but P90X2 focuses on athletic applied science. For example, in this program, you will improve your balance immensely, build even stronger muscles, and have the ability to perform like an athlete (even if you are not an athlete!).
Check out this great video preview to understand what P90X2 is all about:

Who is this Program For?
We recommend this graduate program for the following people:
P90X Graduates: Any P90X Grad should upgrade to this workout to enhance the scope of your success!
Graduates of Other Fitness Programs: Whether it's the Local Gym, CrossFit, or other Fitness Programs, Trainer Tony Horton will help you look and feel like a superstar.
Athletes Wanting to Enhance Performance: Integrating Post Activation Potentiation (PAP) moves, this program will help you gain a greater scope of athletic performance you've been missing.
Former Athletes that want to get back in shape: Tony will reactivate that Muscle Memory from your former days and bring it back to life!
Program Contents
Below are the tools you'll get with the P90X2 Base Kit. Be sure to check out the bonuses you get when you order from SweetLifeFitness.net, this is how you get a discount by getting more!
Twelve (12) all-new DVD workouts (also available in Blu-Ray). Includes workout such as X2-Plyocide (plyometric workout), X2-Yoga, X2-Ab Ripper, and much more!
P90X2 Fitness Guide – to maximize your workout and results
P90X2 Nutrition Guide – the ability to have a three tiered nutrition program that helps you build better fitness, balance, and lose weight.
PLUS, you get the following for FREE when purchased through this website:
X2 Chest +Shoulders +Tris DVD Workout – uses creative forms of instability to make your pushing muscles function better than ever before (FREE).

V-Sculpt – works the back and biceps, from an athletic stance, to create strength gains applicable to real-world movements (FREE). – Both are a $59.92 value

FREE COACHING – Free Support and personalized Coaching from Bob Sharpe. Bob has been through P90X2 and helps others get the best results out of the program that is personalized to their needs.
What Equipment Do you Need with P90X2?
We want you to get the best results, so ensure you get the necessary equipment to succeed. You can save money by choosing the P90X2 Deluxe or Ultimate Kit which includes the necessary equipment. Alternatively, you can also get these items from your local fitness store.
Premium Stability Ball – 55cm or 65cm. You will use this ball a lot through P90x2. To be quite honest, if you do not get some type of stability ball with this program, you might as well not get the program. This piece of equipment is a necessity!
Medicine Balls – 4, 8, and 12 pounds. These are a necessity because you will use them with many different core and chest building routines. You may feel handicapped without these. Why do I say this? I tried it at first without them, and a week later I had to get them. Don't repeat my mistake!
P90X2 Foam Roller – You could go without this, but it will help comfort your muscles and give you a myofascial massage. Think about how much money you would save if you use this versus an expensive massage therapist! It helps release your muscles so you can perform better!
Buy P90X2 with Extra Value Offers
Each program comes with additional bonuses (listed above) that you do not get when you purchase from another source. All purchases come with a 30-Day Money Back Guarantee. If you are not completely satisfied with the program, send it back (less s&h) within 90-days for a refund.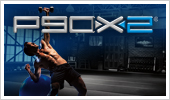 P90X2 Base – Receive the twelve (12) P90X2 DVDs, two bonus workouts ($59.92 value, yours free), and Free Coaching from Coach Bob Sharpe of Sweet Life Fitness. Keep in mind the necessary equipment that you should consider (or get one of the packages below to save money).
Your Price: $119.85 – Add to Cart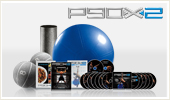 P90X2 Deluxe Package – Receive everything listed in the Base package plus the necessary recommended equipment! Includes the Premium Stability Ball, Two Medicine Balls, and the Foam Roller. This includes a package discount of 30% off!
Your Price: $239.70 – Add to Cart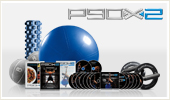 P90X2 Ultimate Package – Receive everything listed in the base and Deluxe Package. Also includes the Rumble Roller, a more versatile and athlete-focused foam roller, Tony Horton's Push-Up Power Stands all with a 20% discount package deal!
Your Price: $329.55 – Add to Cart
*Results may vary from person to person as per their own capacity.