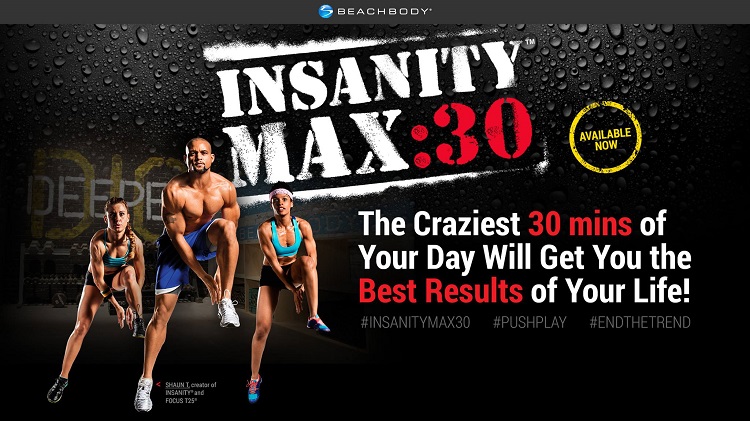 Welcome to the craziest 30 minutes of your day—and the best results of your life! If you're ready to push harder than ever before . . . and Dig Deeper than you ever thought you could . . . then Shaun T's INSANITY MAX 30 workout can help you see results you never thought possible. Because it's not about finishing the workout—it's about seeing how far you'll go before you MAX OUT.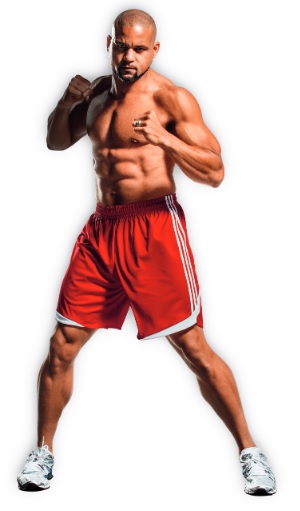 There's no equipment needed in these killer cardio and Tabata-style strength workouts. Just push to your MAX and get INSANE results in 30 minutes a day!
What Makes INSANITY Max 30 so Effective?
INSANITY MAX:30 can help you get ridiculous results in 60 days thanks to Shaun T's MAX OUT training. The goal is to work as hard as you can for as long as you can until you MAX OUT—the point when you just can't do anymore or you begin to lose form.
Each workout pushes you to beat your last MAX OUT time to keep you accountable. Go one minute longer and you'll get remarkably stronger—every single day. That's how you lose more weight and get an INSANE body fast. Want more? Check out my INSANITY MAX 30 Review.
INSANITY Max 30 Workouts – What Type of Workouts will you Get?
First, you'll start with Month 1 – Round 1. In Month 1, you get 2 Cardio and 2 Strength workouts and Friday Fight: Round 1!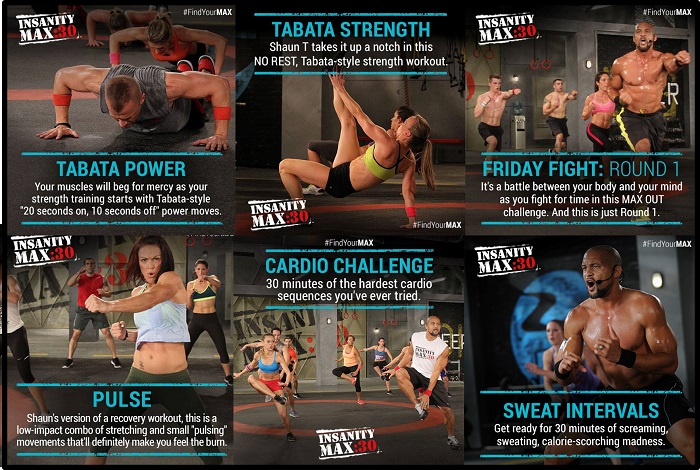 Then…it's on to Month 2. Intensity explodes during Round 2, and you'll feel like it is Day 1 all over again!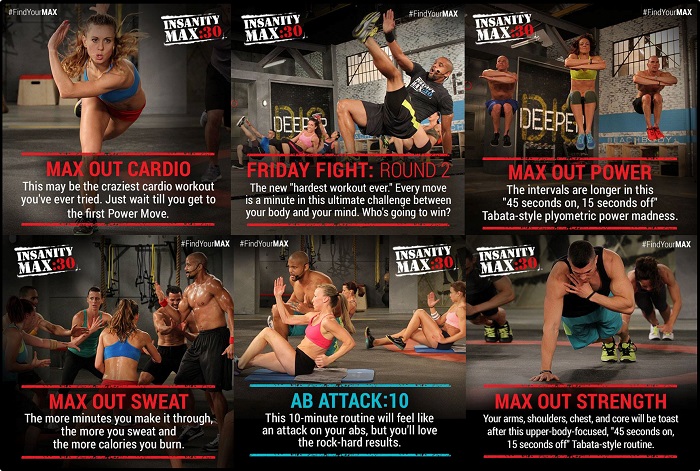 Get your INSANITY Max 30 today – Package Options Available:
Based on your goals and what you want in order to MAX OUT, there are three options below. Check out what works for you and then proceed to the bottom to checkout.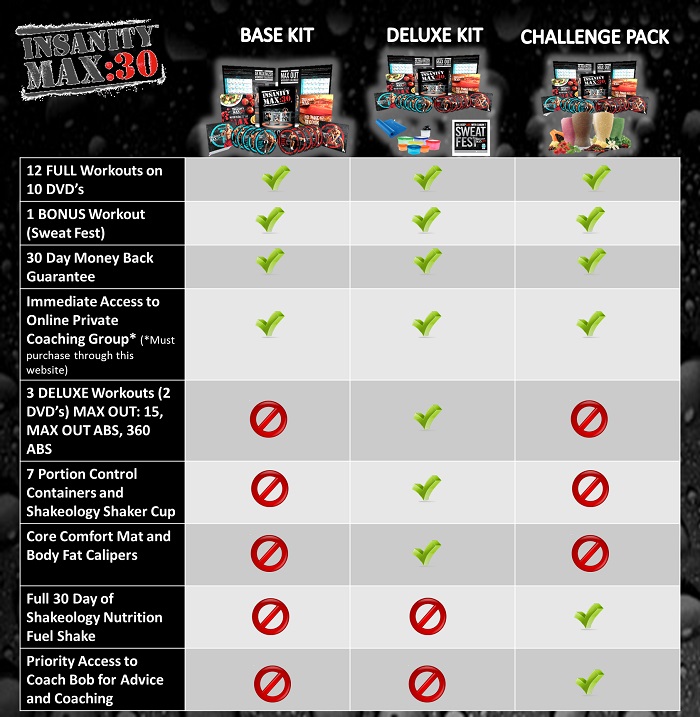 Get your INSANITY Max 30 and Join us Today
We have our online private group waiting for you! Get your package, and once you receive it, we'll add you into our online group directly. *Important: When you check out, be sure it states your coach as me, Bob Sharpe, in order to join us on these extra bonuses to help you get results!!*