You are after RESULTS, right? I am here to HELP YOU. Since I first changed my life in 2010, It has been my PASSION to help others LIVE BETTER and achieve their Sweet Life Fitness. In fact, just a SMALL percentage of those I have helped are featured proudly over on the SWEET RESULTS page.
Now it is your turn. Take this as my invitation and helping hand. I want to see YOU achieve the results beyond your wildest dreams. For years I have struggled with finding the TIME and the MOTIVATION to work out and get fit (but I so BADLY wanted to get results). June 22, 2010 was the day that changed my life forever.
I found the plan.
I got the motivation.
I was able to balance fitness with my busy job.
Now I want to help you too.
Below are the many fitness programs you can choose from all based on your GOAL. If you still have questions, reach out to me and we can discuss the right program for you. Here you will not just find the BEST prices (I am authorized by Beachbody to give these products at the best price), you will also find the motivation, community, and support that have helped so many. I can't wait to get to know the new YOU.
The BEST Value – Stream your Workouts on Demand and Save Money
Most programs cost anywhere from $40-205 and more. With Beachbody on Demand, you have the opportunity to save big time by streaming the workouts with ANY WiFi connection (phone, computer, Smart TV, you name it).
Beachbody on Demand has the following programs (and more added every month): INSANITY, TurboFire, Brazil Butt Lift, P90X, P90X2, P90X3, Chalean Extreme, Hip Hop Abs, 10 Minute Trainer, P90X one-on-one, INSANITY Asylum, INSANITY Asylum Volume 2, Brazil Butt Lift Master Series, Slim in 6, Rockin' Body, Rev Abs, Tai Cheng, and ALL of the old Classic Beachbody programs such as Turbo Jam and Great body Guaranteed.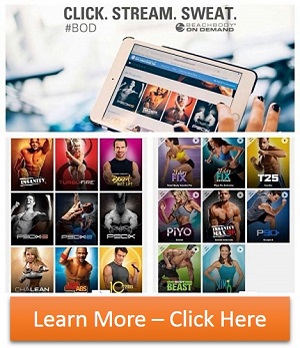 Sweet Life Fitness | Fitness Programs | Coach Bob's Top Picks
These are my TOP PICK programs to get started with today. First, select your GOAL:
Beginner: Start with 21 Day Fix located below (great fitness plus nutrition support) or P90 (good fitness program). Personally I rank 21 Day Fix as #1 and P90 as #2.
Get RIPPED/Lose Body Fat: To lean out and lose body fat, take the challenge of either P90X3 (if you like moderate weight lifting mixed with cardio), or INSANITY Max 30 (if you don't want to have equipment and prefer more cardio-based workouts).
Build Muscle: Want to tone up and build muscle? You can definitely do that with the game plan below.
If you are just starting off, or have struggle with Nutrition – I'd start with 21 Day Fix . If you want a bit more of a challenge, get INSANITY Max 30 (deluxe kit comes with the awesome nutrition plan that 21 Day Fix has), and if you want a mix of both, get P90X3. Now if you are after muscle building, Body Beast is the program for you! Pure weight lifting at it's finest for both men and women.
Feel free to check out my P90X3 Results, Cristen's 21 Day Fix Results, my INSANITY Max 30 Results for some starter examples.
Highest Rated Programs – 21 Day Fix Series
As mentioned above 21 Day Fix is the #1 results-oriented program for the majority of people. In just 21 Days you can lose up to 10 pounds and finally get the confusing "Nutrition thing" figured out without starving yourself! As you will see, 21 Day Fix EXTREME is the sequel. Fix EXTREME is meant for those ready to look their VERY best. Consider it the intermediate/advanced challenge for when you graduate 21 Day Fix!
GREAT Beginner Programs (More)
Just starting out? Here are a few great options beyond just 21 Day Fix. If you like Cardio but are short on time, T25 is a great way to go (25 minutes per day). If you would rather have a good mix of weight and cardio that is fit for people young to old, try P90. If none of this sounds good and you'd rather focus on flexibility, balance, and more – PiYo and Tai Cheng are the BEST rated programs for flexibility and strength.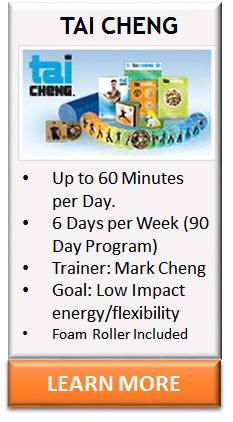 Still not sure? CONTACT ME and let's discuss your goals further. I am here to help ALL of my team members achieve their goals.
Want to take it to the next level? Join our exclusive Challenge Group.
See you in our Groups,
Coach Bob