For the very first time, trainers Sagi Kalev and Autumn Calabrese have teamed up to create an expert program designed to help you craft a powerful, perfectly defined body. The Master's Hammer and Chisel is an innovative resistancetraining system that incorporates three muscle-sculpting phases—Stabilization, Strength, and Power—or SSP Training. This is how Sagi and Autumn help you efficiently build, chisel, and refine a masterpiece physique in just 60 days.

The Master's Hammer and Chisel – Transform your Body
Check out this awesome video previewing the Master's Hammer and Chisel
Common Questions about The Master's Hammer and Chisel
What Equipment will I need?
I recommend at minimum some dumbbells, a bench, a chin-up bar, and a medicine ball (8 pounds). If you are on a budget, here are some alternatives: A stability ball (instead of the bench), Resistance Bands (instead of the dumbbells), and the door attachment kit (instead of the chin-up bar).
What is the Premise behind the Master's Hammer and Chisel?
The Master's Hammer and Chisel is built on the three phases of SSP Training— Stabilization, Strength, and Power. Other workouts only focus on one or two phases, which might give you decent results. But The Master's Hammer and Chisel program incorporates all three methods to help you relentlessly chip away fat and carve every muscle for a strong, visually stunning body in 60 days.
How Many DVDs, Workouts, Time Commitment, ETC?
12 brand-new, 30- to 40-minute workouts that combine Sagi and Autumn's proven techniques for 60 days of hardcore resistance training
What about Nutrition?
Sagi and Autumn make eating for your goals simple. That's why they included their easy-to-follow and completely customizable nutrition plan, along with 7 portion-control containers that show you how to portion out the right amount of food to help you reach your unique fitness goals. Learn more about the nutrition plan here.
Is there a Modifier?
Yes, the workout includes a modifier who demonstrates some moves at a lower intensity.
I'm ready to create my Masterpiece and start The Master's Hammer and Chisel!
As part of your decision to get Master's Hammer and Chisel from Coach Bob & Cristen with Sweet Life Fitness, you'll also get:
Private Access to our online support group! Unlimited support, motivation, and celebration for your results.
The program of your choice (base or deluxe package).
A FREE bonus workout DVD (Cardio) from Autumn and Sagi, not normally included in purchases.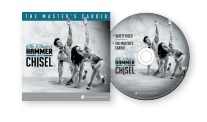 You'll get this workout FREE when you order and select Coach Bob or Cristen as your Coach upon checkout!
What do you get with the Base Kit vs the Deluxe Kit? Check it out here: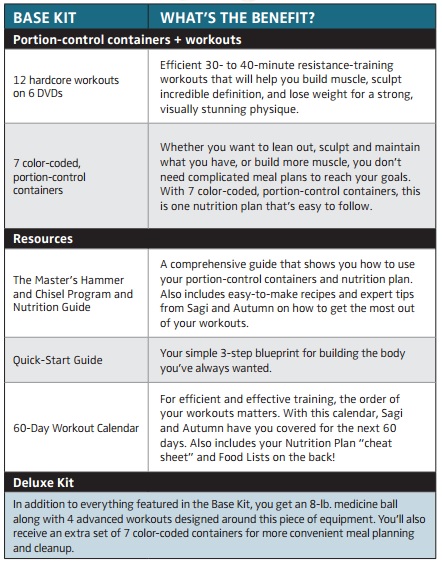 Get your Hammer and Chisel Package at the Best Price Today!
Select the best option for you! For me personally, I would recommend either the Challenge Pack or Performance Pack for best results as it includes the supplements at an extreme discount.
But Wait!! Why not save 25% on Hammer and Chisel while having a chance to earn an income by sharing your story? Click Here to Learn more about Saving 25%! (Opens in New Window)
The "OK" Value Packages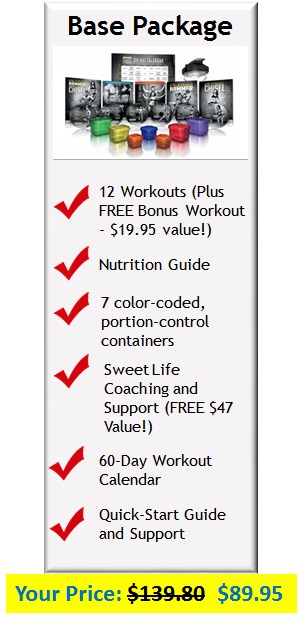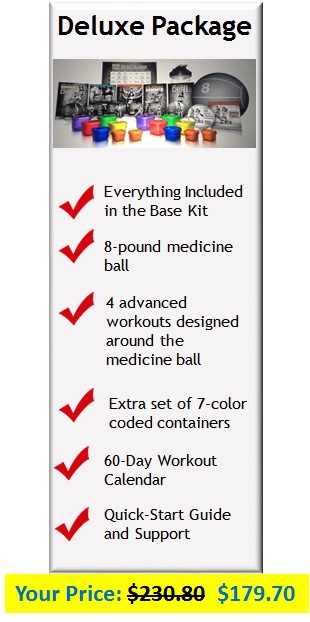 BEST Value – Coach Bob Uses BOTH of these Packages!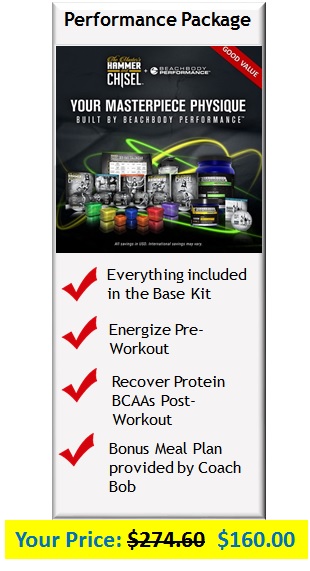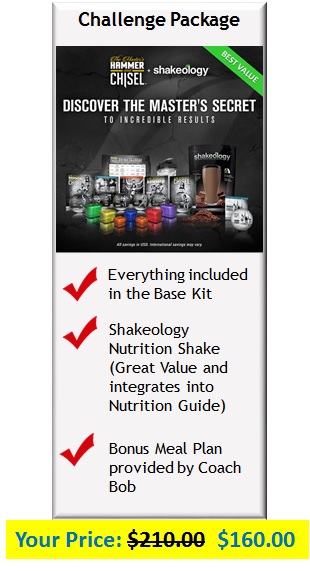 Get your Pack and be sure you list Coach Bob or Coach Cristen as your coach today! You'll get access to our EXCLUSIVE online, private support group for Hammer & Chisel!