Last night my wife totally surprised me with a Chicken Veggie Pizza. Now don't get me wrong, before I got into health and fitness, Pizza was an all-time MUST! We had the greasy nasty pizza every Friday night along with beer & wings. But then since I started losing weight and getting fit, I've been trying to figure out how to enjoy variations of pizza!
Thanks to the Chicken Veggie Pizza, now we can feel great, lose weight, and eat clean!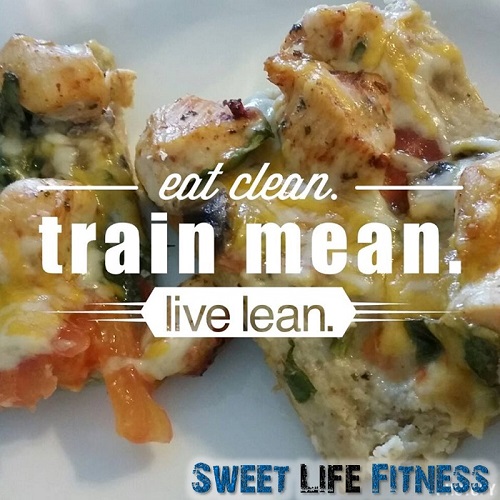 From the sponsors:
Chicken Veggie Pizza Recipe
The prep time for today's Chicken Veggie Pizza recipe is only 30 minutes (unless you want to take it a step further and marinate the chicken, which would be around 8 hours for marinating).
Necessary Ingredients
3 ounces skinless, boneless chicken breast, cut into 1/4-inch strip

Paprika or Seasoning of Choice on Chicken
Dough
2 1/3 Cups Rolled Oats
1 Cup Skim Milk

3 tablespoons extra-virgin olive oil

2 egg whites

1 1/2 teaspoons dried oregano

1/2 teaspoon minced garlic

8 olive oil cooking sprays, or to taste
Toppings
Thinly sliced 3/4 of Tomatoes
1-Cup of Spinach cut up
1 Ounce Mushrooms, chopped
1 teaspoon garlic powder
1 ounce shredded cheese of choice
Directions for Making your Chicken Veggie Pizza
Season Chicken with paprika, cayenne pepper, or any seasonings of choice. Place chicken in resealable bag in refrigerator 8-hours or overnight.
Preheat oven to 450 degrees Fahrenheit
Add oats to blender and blend until powdered.
Add Milk, Olive Oil, Egg Whites, Oregano, Garlic. Blend entire mix of step #3 and 4 together until dough is pourable. Then, pour onto baking sheet and spread dough to desired pizza shape.
Spray your dough with the olive oil cooking spray and add the toppings and the chicken strips.
Place in Oven and cook until the chicken strips are cooked through, around 10-15 mins.
Top pizza with the basil and cheese, shut off the oven and place pizza back in oven for cheese to melt (no more than 5 minutes).
Cut pizza into 8 even slices. Close the oven door and wait another 5 minutes for crust to remove any leftover moisture and become crispy
Here are the estimated Nutritional Facts. Note that they aren't 100% accurate, but an estimate: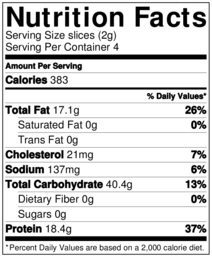 What I like the most about the chicken veggie pizza, besides the cleaner eating, is that you don't have to wait until the dough to rise. Plus, you aren't using flours and additives. It's the closest you can get to a tasty and yet healthy dough and pizza.
Enjoy! Comment below and let us know if you added certain parts to your Chicken Veggie Pizza, and if you liked the pizza!
Yours,
Coach Bob