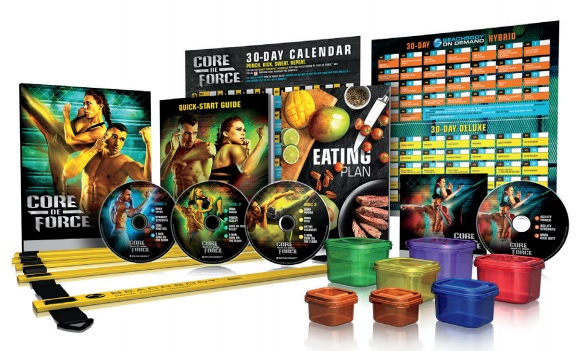 The CORE DE FORCE Deluxe Kit is absolutely worth every penny. This is true because it gives you not only essential tools to be successful (such as the agility ladder and portion control containers) but also the DELUXE workouts so that you can take it to the next level.

What do you get with CORE DE FORCE Deluxe?
You'll get these great additional goodies with the deluxe kit: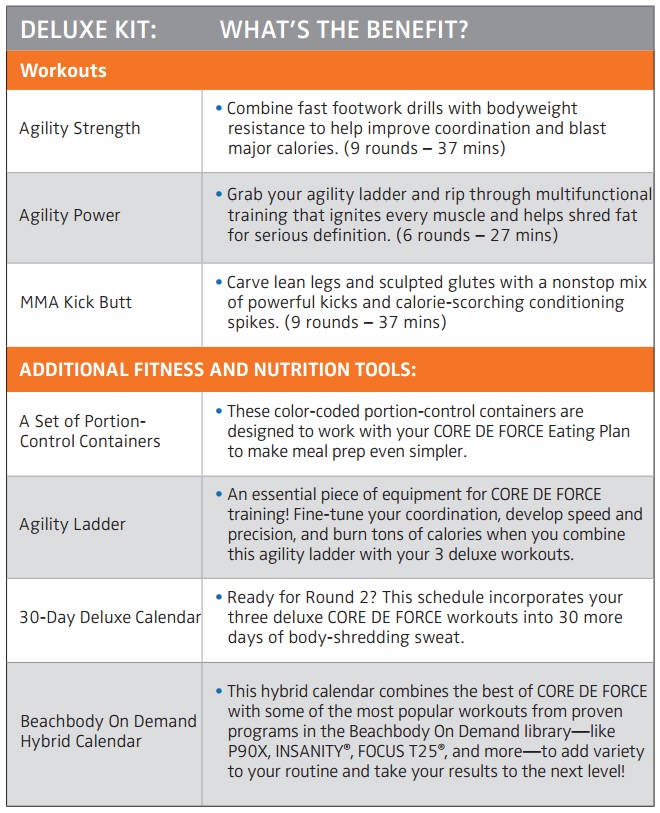 Get your CORE DE FORCE Today!

Click below to get your deluxe kit today!
Your Price: $119.70 USD