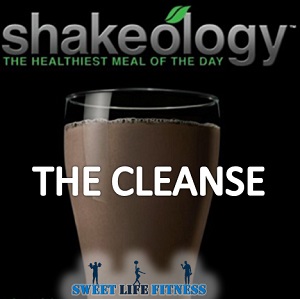 I often get questions asking if the Shakeology Cleanse can really help you lose weight. On this page we will share the Shakeology cleanse instructions and directions. The goal is to ensure you have the right information before you start the cleanse. I have seen many people do the cleanse incorrectly and end up disappointed with the results. This will not be you!
Important Tips to know about the Shakeology Cleanse
This particular program was designed to be a "performance cleanse". What's that? It is a nutritional cleanse that is best used with light to moderate exercise (think of a recovery week with programs like P90X, INSANITY, or your favorite).
So what's the difference between this Performance Cleanse and a regular cleanse?
The above is a great question. A normal cleanse is designed to rid your body of toxins and bring it into homeostasis. The Shakeology cleanse is more of a buffet in comparison! You'll eat every few hours while you are awake. Not only that, you will get a good balance of proteins, carbs, fats, and fiber.
Keep in mind you probably won't be eating as much food as you'd normally eat; however, your calorie-to-nutrient ratio is extremely high. Following this plan exactly can help you lose weight while maximizing performance through a nutritional re-balance in the cleanse.
Shakeology Cleanse Instructions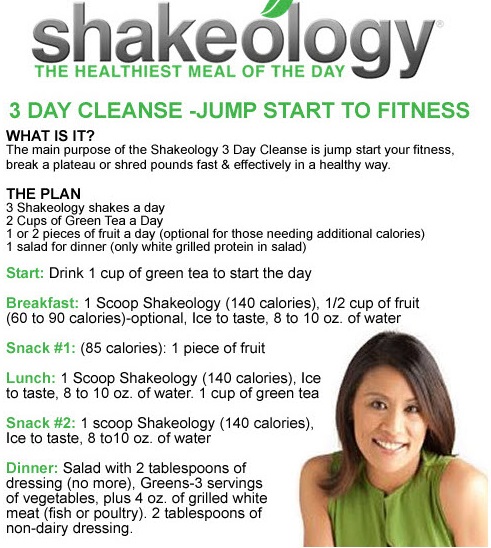 Order Shakeology with Discounted Shipping
Before you start your cleanse, don't forget to order Shakeology. When you order the shake on auto-ship, you get discounted shipping to save money. The shake will automatically ship to your house with reoccurring billing (and continued discounted shipping). You can cancel at anytime by sending an e-mail to customerservice@teambeachbody.com
Have you tried the Shakeology Cleanse or have Questions?
Comment below and let me know if you've tried the cleanse before! Have you lost weight? How did you feel? Let me know your successes and if you have questions.
Yours in Cleansing Success,
Coach Bob Sharpe