YES!! For those fans of some of the more intense Beachbody Programs, get ready!! It's time for 6 Weeks of the Work by Amoila Cesar. This no BS hardcore program will take us all to the next level. Get the details below including the 6 weeks of the work release date!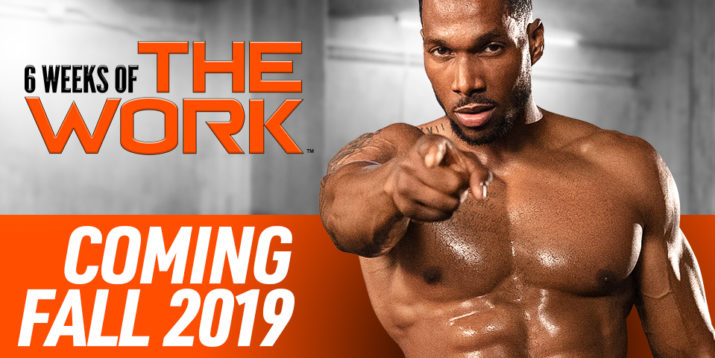 6 Weeks of The Work Release Date
6 Weeks of the Work will officially release to Beachbody on Demand in April 2020….but wait!! You can get 6 Weeks of the Work as early as September 30, 2019 with the VIP Access!
I will also be starting an online exclusive group as soon as this launches. Don't be a FOOL and wait until 2020, because by then we are all going to be RIPPED AF from this program!! Get on the list now:
Check out this awesome sneak preview of the Work in action from Carl's recent instagram post!!
What to Know about 6 Weeks of the Work
Here are the facts YOU should know about the new 6 Weeks of the Work program:
This is for advanced "take it to the next level" exercisers. (If you still want a challenge but not ready for this, try INSANITY Max 30!).
36 unique workouts that are around 45 minutes per day.
This program will be 6 days per week, with 1 day of rest.
Explicit and clean tracks of each workout will be available in English (clean track only in Spanish and French).
You'll need both weights and your body to make this workout happen!
So now what??? Easy, get on the list so you'll be the first to rock out with me during this workout:
6 Weeks of The Work Release Date – YouTube Video
Be sure to stay tuned to Sweet Life Fitness for the latest updates and reviews on 6 Weeks of the Work!
Yours in Fitness Success,
Coach Bob