B4 LIIFT4 has officially launched today! WTF is that you ask? Good question! This is the new LIIFT4 workout by Joel Freeman, which provides a mix of lifting and high intensity interval training (kinda like my Perfect Storm). You can now get VIP Early Access to LIIFT4 which includes 4 preview workouts that are 20 min each….followed up by the official full program launching in July 2018. Today I am providing my B4 LIIFT4 Chest and Back Circuit Review.

B4 LIIFT 4 Chest and Back Circuit Review
Here are some important stats on today's Chest and Back Circuit Review:
Total Time: 20 minutes incl. warm-up and cooldown
Equipment: Light, Medium, Heavy dumbbells and core comfort mat (or, resistance bands as an alternative)
There are two different blocks in the Chest and Back Circuit Review, followed-up by a burnout and core work!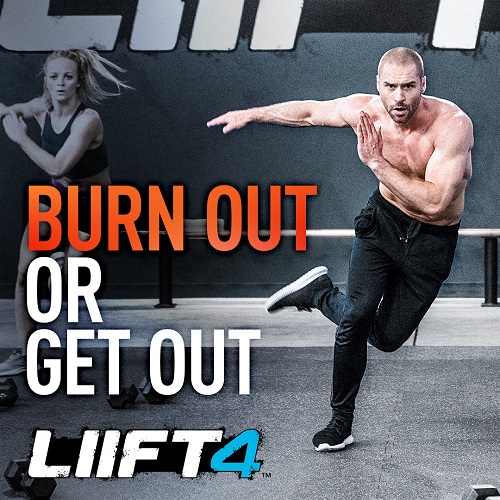 BLOCK 1
In block one you will do the following workouts, three times over:
Chest Press (today for Day #1 I used 15, 20, 25s)
Reverse Fly (I stink at these, so 8 pounds it was!)
BLOCK 2
Here comes block 2!
THEN, It's burnout time followed by CORE:
Straight arm sit-ups
Side reaches
Check out today's YouTube Video for my full B4 LIIFT4 Chest and Back Circuit Review:
You can start LIIFT4 TODAY!!! Yes TODAY!!! All you have to do is click the link below and choose the package that works for you. If it's before July 2018, you'll get access to the B4 LIIFT4 content immediately!

Yours in Fitness Success,
Coach Bob