I just posted a video over on my YouTube Channel that talks about Belief in yourself, and I want to expand on it here while giving a review of our third FREE vacation given to us by Beachbody. You can check out our other vacations such as the 2014 Beachbody Cruise or the 2015 Cancun Vacation. This year we took a 5 night Beachbody Coach cruise on Oasis of the Seas with Royal Caribbean. And yes, we even lost weight on the cruise!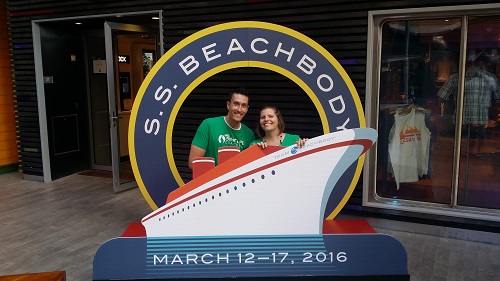 Beachbody Coach Cruise – Is this TOO Good to be True?
If you are anything like me, you may think this whole thing is a bit TOO good to be true. You see these exotic vacations, stories of success, and all of the glitter that comes with it all.
Well, is it too good to be true?
Ever see a photo like this and think it's fake? I used to – but this is us at our recent Beachbody Coach Cruise when we docked at Nassau, Bahamas.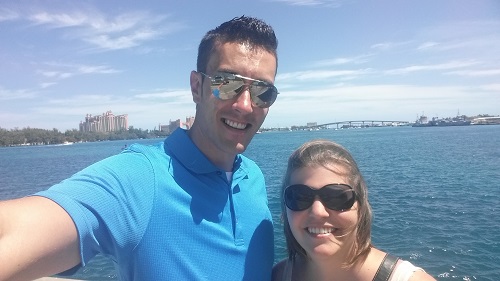 It depends on the BELIEF you have for yourself. The Beachbody Coach Cruise isn't an "overnight millionaire success story". But what I will tell you is, if you put in the consistent effort have belief in yourself, and don't fall over everytime something bad happens – you'll find more success than anyone trying to "chase the dream".
In the past few years as a Beachbody Coach, I have:
Paid off $42,000 in debt, am now debt-free, including paying off our student loans
Retired my wife from her full time career so she can be home with the kids
Took part in 3 exotic FREE vacations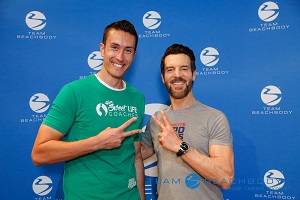 I did all of this while:
Working a full time job, including a part time adjunct professor job
Having a family including two beautiful daughters
Focusing on 1 hour a day building this business in the beginning
BELIEF my friends…BELIEF!
The TURNING point for me was when I decided to finally BELIEVE in myself, then things started happening – it was amazing!
But that is the key…most of the time people quit because they:
"Get too Busy"
"Don't believe in the business"
"Think it's a scam"
"Aren't seeing results fast enough"
"I'm not skilled enough"
"I don't have the money"
Instead of thinking negative about all of this, come in with the gangster mindset that you can and WILL definitely do this and that you WILL succeed come hell or high water. It's going to happen and you are ALL IN.
Don't be the "victim" to your negative crap…be the SOLUTION. You deserve it.
Check out this video for more info:
Time to Believe in Yourself!! – Beachbody Coach Cruise
What do you define as your "Sweet Life?"
Better fitness results long-term?
Cruising on free vacations?
Earning enough income to get out of debt?
Earning enough income to live a life of freedom working as a Coach without a "boss"?
Having just a bit extra each month to pay electric/water/mortgage?
ALL OF the Above?
You CAN do this if you come in with the "CAN DO" attitude that lasts through thick and thin.
It's time to BELIEVE and Take Action – not for me – not for your parents – not for your family – for YOU!!
Learn more over at my Beachbody Coach presentation today:

Yours,
Coach Bob