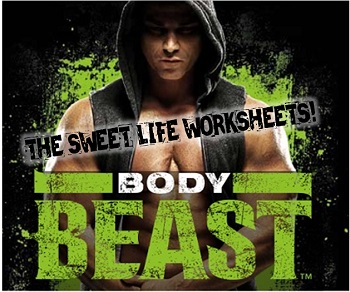 I currently started my Body Beast journey, and started getting used to the Body Beast Worksheets and how to use them properly. The Body Beast Worksheets are so important to use to see how you progress through the program. Plus, I find myself looking back on the worksheets week after week to know where I was last week. If I feel more BEASTLY (lol), I can up the weight. If I had a tough time last week, I'll decrease the weight and focus on the form.
But with the format of the super sets, giant sets, and more, it's important to be sure you do the Body Beast Worksheets correctly. After you download the PDF, check out the tips below to maximize your Beast worksheets and workouts!
Body Beast Worksheets PDF Download
Get the full list of the Body Beast worksheets below including the Total Body workouts, Lucky 7, and the Tempo workouts!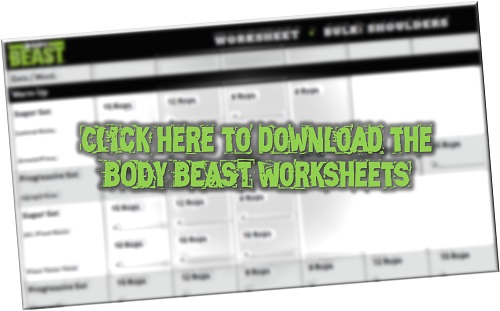 Body Beast Worksheets – Important Tips for Success!
First up is the video, followed by the details!
I started realizing that because these worksheets are set-up in a certain way, if you don't take the time to separate the weeks you'll run out of room fast!
What I started doing is using the worksheets in 3 week blocks. This is something that I personally found to be the most successful way to keep track and be able to look back on your workouts week by week.
Here is a small example of what I do using Bulk Back on the first move. See how I split up the different weeks with the slash mark?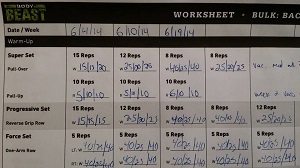 So keep BEASTING UP Sweet Life Fitness Community! If you haven't started Body Beast yet, click here and get your Body Beast system today! You'll also be plugged into the Sweet Life Fitness community and work side-by-side with me to get the results we DESERVE!
Yours in #BEASTMODE,
Coach Bob
Be sure to Like Sweet Life Fitness on FB!