Everyone's heard of the coffee bean, but how many are aware that the red, fleshy fruit that surrounds it is actually a powerful superfood? Café Latte Shakeology now includes Whole Coffee Fruit, an incredible superfood, and has a rich, aromatic café latte flavor. By using the whole fruit, it lowers its carbon footprint while delivering the delightful refreshment found in a cafe cup of joe. It has all the exotic superfood ingredients necessary to deliver a daily dose of dense nutrition. Shakeology is nutrition simplified. It can help to increase healthy energy, reduce cravings, support weight loss, and improve digestion and regularity.*
I have to be honest with all of you, I am a HUGE fan of coffee-flavored treats. From coffee flavored ice cream (BAD for you) to the gourmet Starbucks cups (really BAD for you), I get hooked. I have been hoping that Shakeology would introduce a coffee-inspired flavor since I originally enjoyed Chocolate Shakeology for the last 4 years. Well, now it's here, and proves to still have the great health benefits while tasting like a dessert.
Cafe Latte Shakeology – A Good Starbucks Alternative?
Let me be clear on this one – Cafe Latte Shakeology does NOT include Caffeine in it (some are rejoicing, some are booing…I can hear you all right now!). BUT, I still believe this is a great Starbucks Alternative.
Caffeine isn't really the best for us all anyway (see 18 harmful effects of caffeine). By taking the superfood nutrition that comes in each serving of Cafe Latte Shakeology, you are focused more on getting NATURAL energy from phytonutrients (in veggies and plant-based nutrition) to reducing your dependency on caffeine if you use the coffee-flavored inspiration in your morning routine.

Cafe Latte Shakeology – 11 details you Should Know About
Here are the 11 things you should know about with the Cafe Latte Shakeology flavor:
Taste – A robust and smooth cafe latte flavor that is light enough for coffee and non-coffee drinkers alike.
Protein Source – Whey, sacha inchi, chia, flax, quinoa and pea
Calories per Scoop – 150 calories
Recipes – Click HERE and at the top click on "Recipes" for Cafe Latte Shakeology.
Review? – Yes of course – click HERE to check out my Shakeology Review and video.
Certified Low Glycemic Index? – YES
Gluten Free? – Yes, but not certified.
Any Artificial Flavors or Colors? No, there are no artificial flavors or colors in Shakeology
Serving Size – 1 scoop = 80cc
Servings per Bag – 30 servings
Package Options –

30-day bag (my favorite)
24 single serve packets
Barista Triple Combo Pack:8 chocolate, 8 vanilla and 8 cafe latte.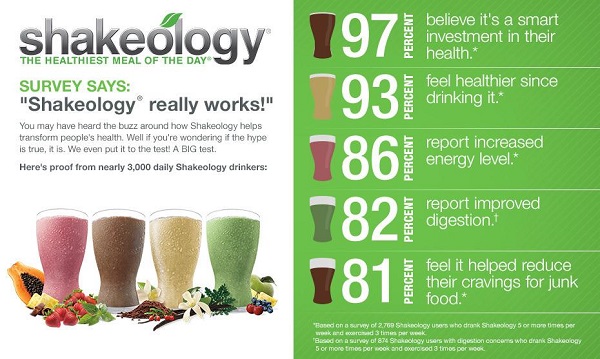 When should you drink this Shake?
You can drink it anytime! This doesn't necessarily have to be in the morning, as long as you drink it once per day to get your recommended amino acids, prebiotics, probiotics, adaptogens, antioxidants, and superfood nutrition in Shakeology.
Shakeology (as I explain further in my Shakeology Review) can help with many of the following:
Losing Weight
Reducing Junk Food and Sugar Cravings
Producing Healthy Energy
Supporting Digestion and Regularity
But…But…I NEED my Caffeine!!!
I know, some people just need that extra BOOST in the morning. I get it! But instead of dodging for that acidic coffee drink, you can have a natural caffeine boost with your Cafe Latte Shakeology with: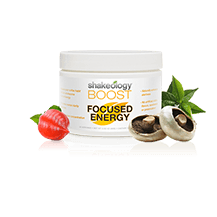 You can use the Shakeology Focused Energy Boost for extra energy to start off your day right. It has a gentle, 2pm crash-resistant boost in energy.
This boost gives you natural energy and mental clarity with ingredients such as green tea, guarana, Asian Ginseng, American Ginseng, Reishi, and Rhodiola.
Spice up your Morning Routine with Cafe Latte Shakeology
Focus on your health goals and still rocking an AWESOME morning routine with Cafe Latte Shakeology.
To learn more about Shakeology, click HERE.
If you are ready to try Shakeology now, click the link below based on your location:


Yours in Morning Routine Bliss,
Coach Bob