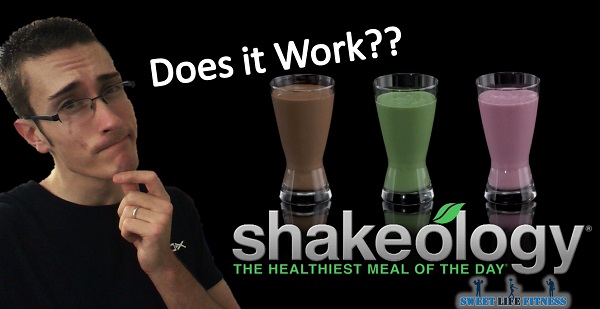 It's time to get serious with eating better. It's time to achieve that awesome goal of weight loss! But, does Shakeology work for weight loss? Does Shakeology work at all? That is what I'm exploring today in this post.
I will put a natural disclaimer here saying that I have been drinking Shakeology practically every day since November of 2011. But that doesn't really mean I'm going to post a bunch of hype, like I'm a dancing health fairy, sprinkling rainbows of joy for this product provided from the heavens! [Insert glorious over-the-top sales picture here].
I'll give it to you straight, my friends. Here is what I'm talking about today:
Does Shakeology work for weight loss?

Why Can't you just be Healthy by Eating Healthy?

Actual Facts on a recent Shakeology survey and study completed (so you can make an informed decision on this supplement).
If you are interested in learning more about the facts on Shakeology, click here (will open in a new tab so you can read this alongside as well).
Does Shakeology Work for Weight Loss?

When you look below at the Actual Facts of the recent Shakeology survey, you will notice a large amount of people lost weight with Shakeology. But how did they do it? It comes down to good eating choices that combines Shakeology the right way.
Click here to see my Shakeology Review for my weight loss results and story
Don't get me wrong, while most people lose weight by combining Shakeology with exercise, there is an easy way to make Shakeology work for weight loss without exercise. It all comes down to following these steps:
Know your Calories. Understand how many calories you should be eating per day. This is important in any weight loss goal. Check out this awesome tool from About.com on Calculating Calories (click here).
When to use Shakeology for a Meal Replacement. You should use Shakeology for a meal replacement when you are trying to lose fat. This could be for when you aren't exercising and watching your carbs/calories, or when you just want to shred fat!
When to use Shakeology as a Snack/Supplement. Shakeology is good if you are an athlete that wants to just add more nutrition to your diet. It can help avoid your body hanging on to unwanted fats due to poor eating habits.
Manage Your Protein & Carb Intake. This is a big one that so many people forget about. If you want to use Shakeology without exercise, and want to lose weight, you should get about 40% of your calories from protein and 40% from carbohydrates ("smart" carbs like fruit and wheat bread). Shakeology can help balance this out perfectly. For more information on nutritional dieting, see the "Nutrition" tab at the top of this page.

Why Can't I just "Eat Healthy" to Lose Weight or be Healthy?
Duh, just eat healthy to lose weight! I wish. I've tried to just eat healthy, but I never succeeded. That's because the "gurus" always told me I cannot get enough servings of fruits, vegetables, and vital digestive enzymes, probiotics, prebiotics, and minerals to be super healthy (lots of fancy words = healthiness that I didn't quite understand at first).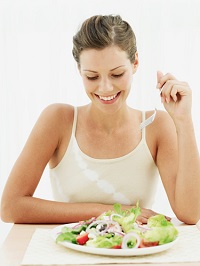 While you SHOULD be eating healthy, it's only a sliver of the equation. If you truly want to lose weight and lose fat, but also FEEL amazing, you need more than just some salads and water.
You need digestive enzymes to flush your system well (meaning metabolism can increase). You need probiotics and adaptogens to increase your immune system and naturally suppress stress.
How do you get these things?
By either finding supplements that include ingredients like biotin, folic acid, sacha inchi (omega 3 superfood), and phosphorus. Without getting too technical, these ingredients cost a LOT at your local vitamin store ($$$$$)
Therefore, finding a shake, like Shakeology, can help you get all of these ingredients and more daily. So sure, you can try and "eat healthy", but that is only step one of two in the ultimate quest.
Actual Facts on IF Shakeology Works
A recent poll of 2,800 Shakeology customers was taken asking general questions about their before and after results. The goal was to truly see: Does Shakeology Work????
Here are the results of the 2,800 responses taken*:
 93% feel healthier since drinking Shakeology
 72% say that daily use has helped them lose weight
86% feel Shakeology has helped them increase their energy
81% say the drink keeps them full until the next meal
81% say Shakeology helped reduce their cravings for junk food
82% reported improved digestion (based on 874 Shakeology uses who reported digestion concerns).
YOU Decide: Does Shakeology Work?
So the bottom line here is, Does Shakeology Work? Yes, depending on what you are using it for. Use it as a meal replacement to lose weight. Use it as a supplement to gain additional needed nutrition. Use it as a superfood formula to get vitamins and minerals you can't pick up in everyday eating (unless you spend over $600 in individual supplement pills/etc).
While Shakeology is costly, it's really time for YOU to decide if it works for you. I recommend always trying the bottom of the bag guarantee. This is a 30-day money back guarantee stating that if you don't like Shakeology, you can send it back for a refund, even if the bag is empty. It's a strong bold confident guarantee in my opinion!

See my Full Shakeology Review video:

Questions on Shakeology? Just comment below and let's chat about it (or check out the Shakeology page)! Otherwise, I hope you found value in the post on "Does Shakeology Work?" If you did, be sure to share it on Facebook for your friends to also check it out too!
Yours in Healthy Success,
Coach Bob Sharpe