Everyone is focused on health and fitness each New Year, but when you start TRACKING your actions, that's when you go from average to elite. There are a lot of heart rate and fitness trackers on the market, but what about Fitbit? Today I am giving my personal Fitbit Charge HR Review and what you should know before you consider using the Fitbit Charge HR.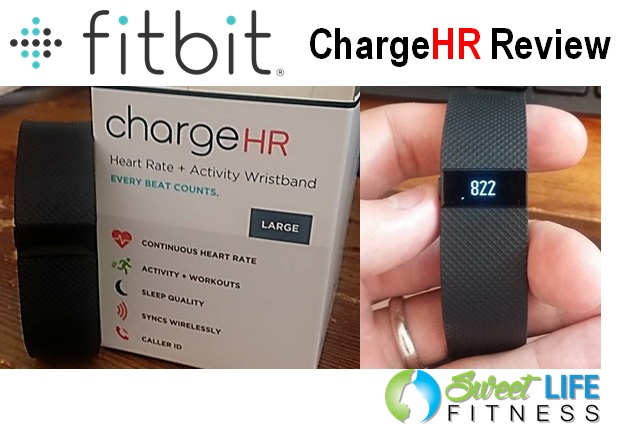 What to expect in my Fitbit Charge HR Review today:
From our sponsors:
Fitbit Charge HR Review Video – See the Insider Details you Should Know about (Before you Buy…)
In my video today I'll share my thoughts about it, including what the App includes and a preview of the fitbit online dashboard:
Fitbit Charge HR Accuracy and Pros and Cons
Let's first start off by talking about the ACCURACY of this tracker in this Fitbit Charge HR Review.

Fitbit Charge HR Accuracy
A lot of people have asked about the accuracy of the Fitbit Charge HR. In a bit of controversy, recently Fitbit has come under a class action lawsuit about the accuracy of the heart rate during workouts (more on that here).
But I call BS on that lawsuit. I think the accuracy of the Fitbit Charge HR lies within the USER error more than the product itself. I've put this tracker under some serious testing with my variety of workouts within Sweet Life Fitness and it has proven to me to be accurate. I've used it with my INSANITY Max 30 Workouts and my Hammer & Chisel Workouts which include weight lifting, walking, running, and HIIT workouts.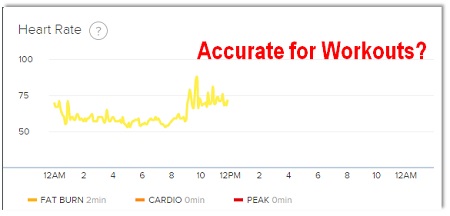 TIP: I found that when I am working out, I move the fitbit device above my wrist bone. This helps keep the fitbit working more accurately in tracking your heart rate during the intense workouts and exercises.
I even tested the Fitbit Charge HR alongside of my Polar FT7 heart rate monitor. Averages were spot on (141 BPM vs 143 BPM). That margin of error is what I consider to be accurate for the intense HIIT workout I was doing at the time.
Pros and Cons – Fitbit Charge HR Review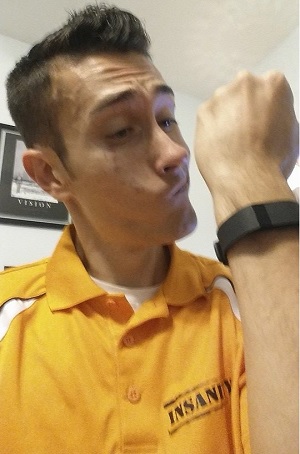 There are a few PROS and CONS I found within using the Fitbit Charge HR for my fitness. Check them out below.
THE GOOD – I loved the continuous heart rate tracking during the entire day and night. Slim design that doesn't intrude your wrist. Caller ID and affordable price. Works with multiple devices (iPhone, Android, Windows). The popularity of Fitbit allows you to join in with many friends to keep each other accountable and trekking towards your fitness. I also love the APP that can not only track steps, heart rate, miles and workouts, but also SLEEP and Water Intake/etc. The Sleep function recognizes when you are sleeping and keeps track of your sleeping patterns.
THE BAD – I found the battery life claim of 5 days is a bit of BS. I normally get 2-3 days of life out of the battery (maybe I'm too obsessed with always checking stats?). This is also NOT shower or swimming friendly – it cannot be submerged in water, however it is sweat and rain resistant. It also isn't great for glancing at heart rate quickly (you have to push the button to check it all out).
MY FINAL VERDICT – The pros outweigh the cons in my opinion. With the all-in-one solution of a heart rate tracker, distance tracking, floors climbed, auto-workout recognition, and a battery that can be charged vs annoyingly changed – I LOVE my Fitbit Charge HR and recommend it. It can range in price, and I have consistently found that Amazon.com has the best price on the product (affiliate link below):
Fitbit Charge HR Setup and App – Fitbit Charge HR Review
Fitbit Charge HR Setup was fairly easy and to the point. The wristband already came pre-charged when I purchased it. The set-up is:
Login to Fitbit.com and create your account and stats (this way it knows what your heart rate should be/etc for your body type)
Add friends if you wish to do so.
Download the APP to your phone
Start walking, working out, and living your life! Fitbit will track the rest
It honestly is that simple.
BUT What about the APP?
I have a Samsung Android phone and downloaded the free Fitbit app on the Google Play Store. There are a lot of great features within the Fitbit Charge HR app.
First, there is an overview of each of your days. Here is a screenshot to check out: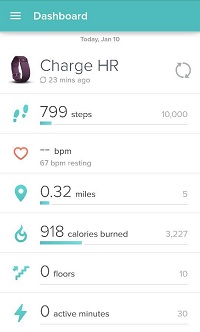 And there is more:
There is also a ranking system for all of your friends that you connect with in the community. As you can clearly see by the screenshot below – I need to get my butt MOVING! LOL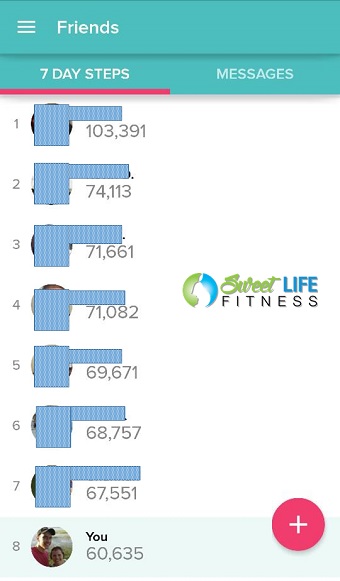 And to take it one more step further, you can engage in certain challenges such as Weekend, Weekday, and other special challenges with your friends and community: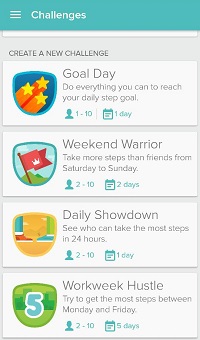 Ready to get your Fitbit and join me in the fun? My research has shown that the best price normally comes from Amazon.com (especially if you are a prime member, since you'll get that free shipping benefit!).
Fitbit Alternatives and Future – Fitbit Charge HR Review
There are a few alternatives to the Fitbit Charge HR. There are trackers such as the Garmin Watch, Polar, and other competitors. There are also alternatives to the Fitbit Charge HR!
The Future of Fitbit
Thanks to the popularity of Fitbit, the community continues to grow strong (look around and you'll be surprised how many of your friends use Fitbit). I can see the ongoing competition between Fitbit and it's rivals, along with Apple Watch and more continuing on for a very long time.
Ready to get your Fitbit Charge HR? I sure hope you enjoyed this Fitbit Charge HR review. Comment below if you have any questions. You can get your Fitbit in a small, large, or extra-large band, and of course pick your favorite color.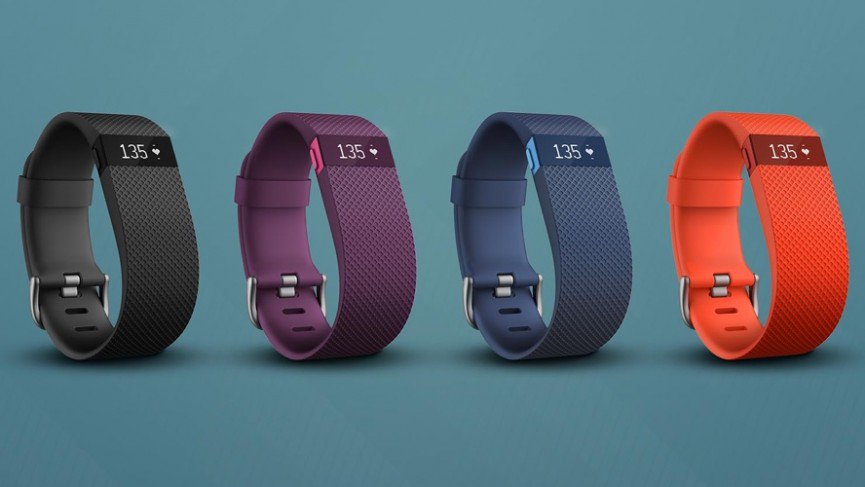 I'll see you inside the Fitbit community,
Coach Bob