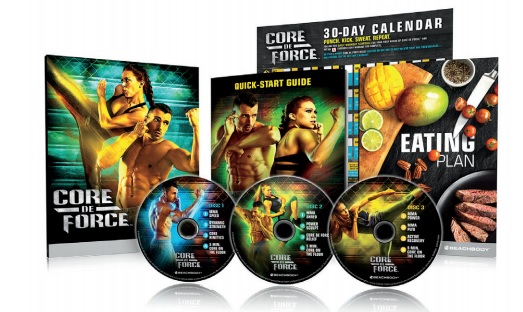 CORE DE FORCE is the first program from Super Trainers Joel and Jericho. From strength training to cardio, they've helped thousands get fit with all kinds of workouts. And they'll be the first to tell you…if you want to transform your entire body and shred the belly fat, nothing beats CORE DE FORCE's mixed martial arts-inspired training.
The CORE DE FORCE Base Kit is a good value if you already have your nutritional supplements and portion control containers. If not I suggest checking out the Deluxe Kit or Challenge Pack options.

What Do you Get with the CORE DE FORCE Base Kit?
The Base Kit will come with the following goodies: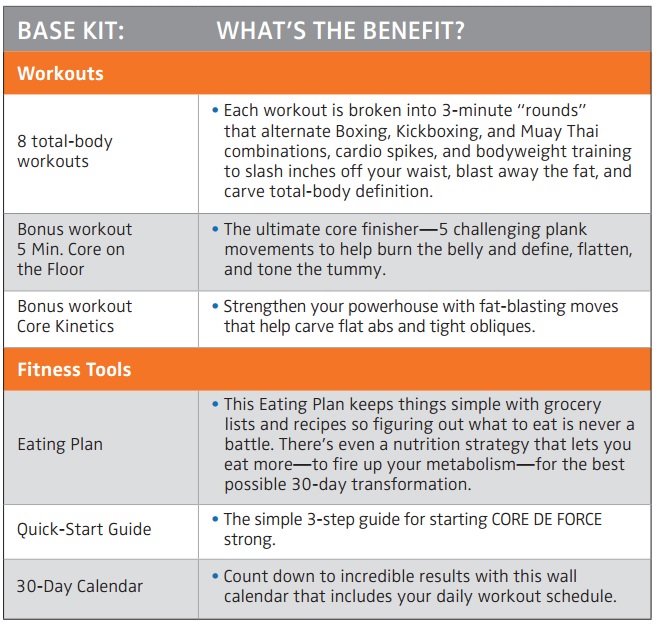 What are you waiting for? Buy CORE DE FORCE Today!

Click below to get your CORE DE FORCE Today! Remember to check to be sure Coach Bob is listed as your coach during checkout and you'll get free coaching!
Your Price: $59.85 USD