Everyone has their day #1. That day that they decide to change their life or take their life, health, and fitness to a whole new level. BJ, who is an awesome Veteran of the U.S. Air Force decided it was time to take his fitness to the next level. Before we get to his Hammer and Chisel results, check out where it all started: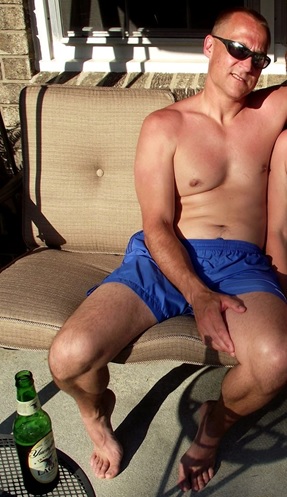 Keep in mind that BJ regularly goes to the gym in this photo, and has gone through his career with the Military. But he wanted more.
Bring on: P90 and P90X3!
BJ focused on both P90 and P90X3 and while he did the workouts, he missed one vital component: the Nutrition.
From his own words:
"Before I started Hammer and Chisel, I had completed P90 and P90X, I was doing the workouts, but I was not following the nutrition plan thought I was in shape. Being a new coach, I wanted follow a Beachbody program's workouts and nutrition plan (be a product of the product) to show how effective they are and to inspire other's to take action with their fitness. My biggest challenge was my nutrition. The portion control system and nutrition guide were key to my success with this program!"
Hammer and Chisel Results – BJ Gets RIPPED
After focusing on The Master's Hammer and Chisel program from Sagi Kalev and Autumn Calabrese (and also following the included nutrition system to a "T"), BJ's Hammer and Chisel results pretty much speak for themselves. Check it out: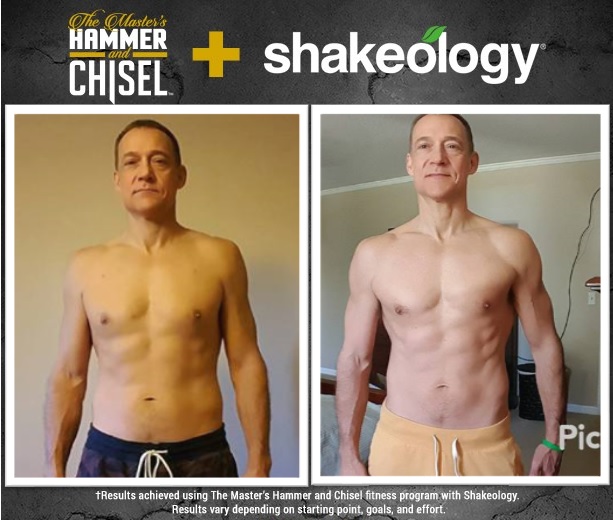 In 30-40 minutes per day, following along with the DVD programs and eating with the nutrition program (which is not a starvation diet), BJ has achieved the results he always wanted, without wasting time or money on the gym.
Let's give a shoutout – do you think BJ's Hammer and Chisel results are AMAZING? Click the LIKE, TWEET, or SHARE buttons below this post now!
It's your turn for Hammer and Chisel Results!
The awesome component of people who change their life within Team Beachbody and our Sweet Life community is that they want to help others do the same thing! You can join BJ and he'll help you step by step in getting these results. From the nutrition plan, to the fitness, to the results-focus, you'll have his exact blueprint!
Ready to get started? Click the banner below now. With your purchase you get BJ as your free coach who will work with you to help edge you towards the Hammer and Chisel results that he achieved:

Please note that this system is what BJ used to get his results – duplicate what works!
Great job BJ on your Hammer and Chisel results!