Jimmy tipped the scales at 237 pounds this past summer, and was tired of it! As a Dad and hard working man, he heard of someone his age having complications with a heart attack. Knowing he wasn't living the healthiest life, he had the will and determination to change.
In fact, Jimmy was ready to rock and roll that he hit the ground running with a Focus T25 Challenge Pack that included Shakeology nutrition. Within just the first two weeks, he was down 7.1 pounds. He stuck with Focus T25 through both Alpha, Beta, and now on to Gamma phases and lost a grand total of:
49 Pounds Lost (see picture updates below)! From 237 to 194 pounds.
But the Journey is not over! Jimmy joined Team Sweet Life as a Beachbody Coach to stay committed to his fitness and help inspire others. He also is continuing on with Gamma and getting ready for P90X3 as well.
Jimmy's Focus T25 Results Pictures
Check out his stunning Focus T25 Results before and after photos here: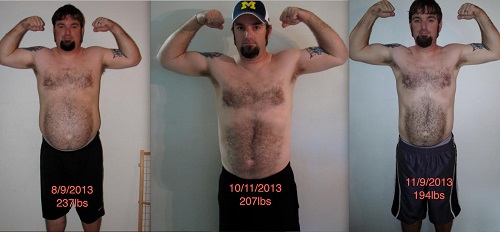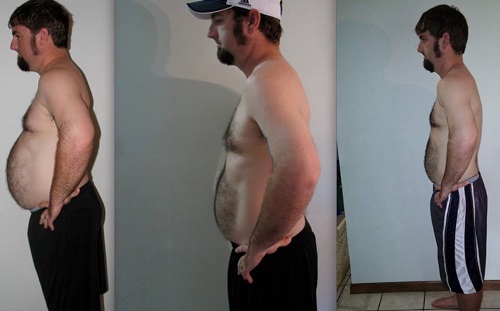 AND THE UPDATE: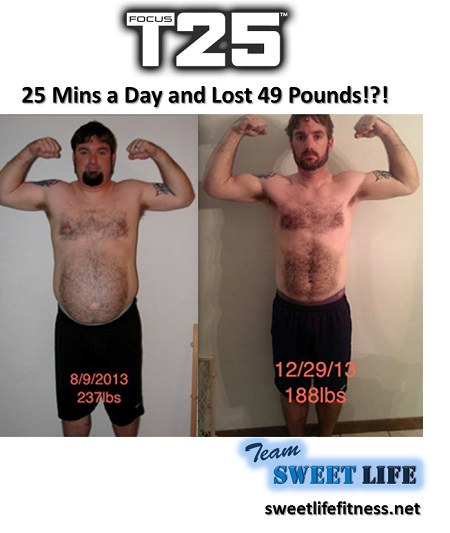 Way to go JIMMY! Be sure to comment below and like this page to give Jimmy your support.
Want to do exactly what Jimmy did? He can now help you as one of our Coaches, just get your FREE Team Beachbody Account with Jimmy and you'll be on your way to repeating his success:
=>Click here to get your Free Account with Coach Jimmy<=
Coach Jimmy's Focus T25 Results Video
Hear the success story from the man himself:
Also, if you are a LEADER and want to join Team Sweet Life as a Beachbody Coach, join with Jimmy to continue to inspire others to get awesome results, Click Here to fill out the application. Be sure you mention Coach Jimmy's name when we chat so we can get you set-up with a chat to see if you will be a good fit for Team Sweet Life.
Great job Jimmy! Comment and LIKE this post to give Jimmy Support
Yours in T25 Crushing Success,
Coach Bob Sharpe