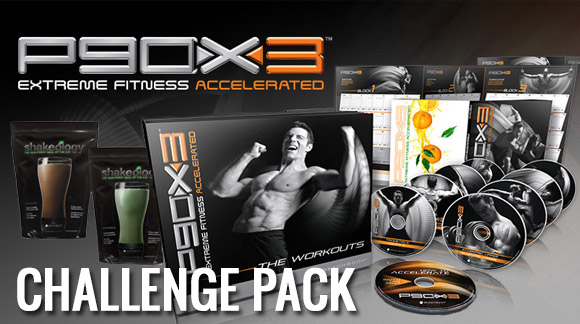 If you have followed my P90X3 blog at all, you'll know that Team Sweet Life Fitness is LOVING the new P90X3 workout program. I don't often do this on my site, because I know the programs are already a good value, but this time this is the REAL DEAL! It's the P90X3 Challenge Pack that I'm offering with some exclusive bonuses!!
If you haven't seen the results that P90X3 can provide, I'll include an image below. Most importantly is how you can grab this P90X3 Challenge Pack with my "Team Sweet Life Fitness Difference". Why does it matter to get this program from a Coach on Team Sweet Life? What other great benefits can you get? That is what this great offer is ALL about explaining.
30 Minutes per day with P90X3 gave our test group results like this:
What do you Get with the P90X3 Challenge Pack Deal?
1. – The P90X3 program including a FREE P90X One-on-One Bonus DVD
2. – Shakeology nutrition shake. You will also get my nutrition tips and support that helps you master nutrition easily.
3. – Free Shipping!
4. – Exclusive Access to our Online Facebook Support Group (locked down to Team Sweet Life Members with P90X3).
5. – EXTREME Savings with a P90X3 Discount!!
6. – Amazon Gift Card from ME to you for committing to a New YOU! (You must e-mail me no later than 3 days after you purchase the P90X3 Challenge Pack)
Extreme Savings with P90X3 Challenge Pack – Save $$ on the Program!
I have to first show you this image from the shopping cart on Team Beachbody. If you purchase P90X3 with Shakeology separately, you'll end up paying $288.07. Foolish!! Plus, you don't get the Free Shipping and other goodies I mention above:
Special Offer – P90X3 Challenge Pack for $288.07 $205!
PLUS – $15-20 Amazon Gift Card!!
You can get the P90X3 Challenge Pack discounted to $205. That's a $108.07 SAVINGS on buying the stuff separate, and you'll also get added to our exclusive P90X3 online support group with Sweet Life Fitness.
As I mentioned above, I'm also throwing in an Amazon Gift Card for your purchase of a Challenge Pack. Why?? Because I want to see and help others get the results they deserve and make it up on our Sweet Results page!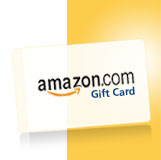 THE DETAILS:
This is ONLY for the P90X3 Challenge Pack purchased through my site. You cannot already have a Coach and must be a new customer through Team Beachbody (simply click on the links below and you'll be able to get your free account when you purchase). This is also not eligible to any prior challenge pack purchases.
$15 Amazon Gift Card – I will give you this with the purchase of the P90X3 Challenge Pack and e-mail me within 3 days of the date of purchase – simple as that! If you are ready to get those results you finally deserve, click the link that will take you to the order page!

$20 Amazon Gift Card – I will upgrade the card to a $20 Amazon Gift Card if you want to take your fitness to the next level! Join Team Sweet Life Coaches as a Beachbody Coach, and not only will you get everything above, you'll get a $20 card vs a $15 gift card. Why? Because becoming a Beachbody Coach, even before you are a success story, is one of the best motivators that the committed take advantage of!
Why join as a Beachbody Coach?
Stay COMMITTED to your results! You have the opportunity to earn income as a Coach, and committing to your fitness can help you succeed as a Coach. No longer will your journey be a short success – it will be a lifestyle!
Committed team that can help you get your products (like Shakeology nutrition shake) PAID FOR.
25% discount on all of the products you purchase
25%-50% commissions, bonuses, and trips and incentives (if you are looking to become an income-generating Beachbody Coach).
Learn more about becoming a Beachbody Coach – Click Here.
If you see the value out of Becoming a Beachbody Coach, click the button below. It will take you to the Beachbody Coach sign-up page. When you go to sign-up, choose the P90X3 challenge pack during your sign-up process. You will get the $39.95 Beachbody Coach fee waived. It will just be $15.95/month starting month 2 to keep your websites and online office updated (plus, if you continue to drink Shakeology every month, the discount alone makes the $15.95 per month worth it, versus buying Shakeology at regular price).

Thanks for checking out this great option for the P90X3 Challenge Pack special. If you have any questions, comment below and let me know.
I truly feel confident that P90X3 is the program that will revolutionize so many lives, in only 30 minutes per day. Share this with those who you care about so that they can get in on the action too!
Yours in Fitness Success,
Coach Bob