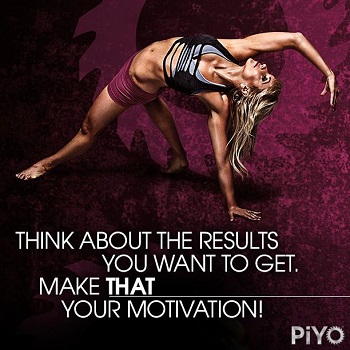 Beth has been rocking and rolling over the last two months in her life, and most importantly in her workout journey. I am super pumped to showcase her PiYo Results after 60 days with the program. Check out her results and most importantly her story behind her journey that led to her awesome PiYo results.
Beth's Story Leading up to her PiYo Results
Being a mother of a 6 yr old requires me to be very active, which I was far from. I was overweight, self-conscious, borderline unhealthy and I felt so gross. It used to take me hours to get ready because I felt so ugly from the inside out. None of my clothes fit anymore and I was starting to become depressed.
I liked Pilates and Yoga but knew I needed something more to lose the weight I wanted to lose. I love Chalene and know she only comes up with the best routines! About 6 years ago I did Turbo Fire and did very well with it, but it was too high of an impact routine for my knees so that's why I wanted to try Piyo.
I love the low impact and fun easy moves. I was able to really feel the difference right away without the heavy lifting, jumping or intense cardio. Piyo was a perfect blend of stretching, strengthening, coordination and using your own body as your weights that I needed! I loved the tempo, the easy to follow instructions and of course: Chalene!
Check out Beth's awesome PiYo Results: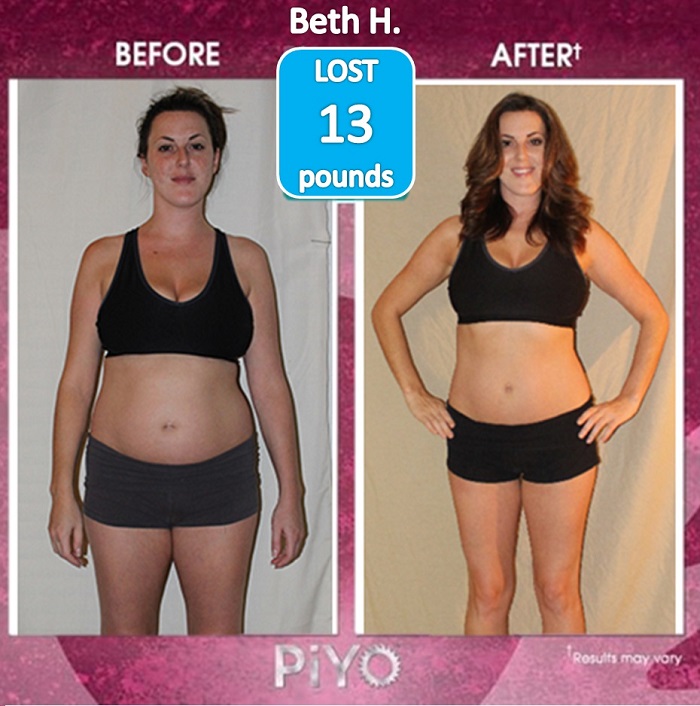 I am no longer a coach potato! Instead I am working out my Piyo moves in front of the TV. I feel more active outside with my son and I have had a FANTASTIC summer at the pool in a bikini again! My confidence is back and I even become a coach so I could help others get these types of amazing results.
CONGRATULATIONS Beth on these amazing PiYo Results. (Want to Join Beth? Get your PiYo Challenge Pack and get FREE Access to our Online Support group too!).
Wondering what PiYo can do for YOU? Check out this preview of the video:
If you enjoyed seeing Beth's awesome PiYo Results, please LIKE and Share this using the social media buttons to give her a virtual HIGH FIVE for the hard work.
Yours in Fitness Success,
Coach Bob and all of Team Sweet Life Fitness
P.S. – We are looking for leaders who want to get paid to get fit and share their journey and inspiration with others. If that sounds like you, check out our Beachbody Coach page today.