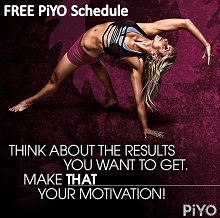 If you are looking for the PiYo Schedule than you have come to the right place! Below I have the PiYo workout calendar available for download in PDF format for free. PiYo is a program we have personally tried (me and my wife) and it is AMAZING. While there is no jumping around and craziness like there is with the INSANITY workout, the workouts are still very effective.
My favorite part about the PiYo Workout is the overall strength and balance focus. If you are struggling with being balanced and flexible or strong, PiYo will help you with those goals (while burning down fat of course!).
PiYo Schedule – 60 Days of Improvement and Results
If you don't have PiYo yet, be sure to get it today! You will join a powerful community of people helping each other stay motivated and get results. Not only that, when order through a Coach like me, you'll also receive a BONUS (Free) PiYo Workout: Hardcore on the Floor. This workout is also figured into the PiYo Schedule on the days where you do the Core workout within the second month.
The PiYo schedule is divided into two different months. For 60 days you'll have a rotation of workouts. While the calendar itself is set up for Monday on the start date, you can literally start on any day of the week and just follow along with the calendar.
You'll also notice a super awesome check mark box on the top of each day. This is to keep yourself tracking and moving forward each day with your PiYo program. There is also a small box below the workouts to write any notes you may have.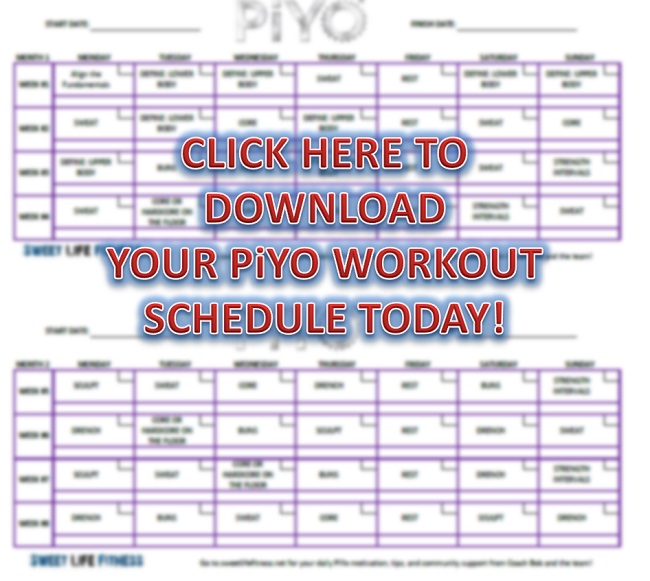 Supported ad:

What are some of the workouts in the PiYo Schedule?
The workouts start off with some good foundation including Align the Fundamentals and Define Lower. The workout I personally love is Define: Upper Body. Why? Not because it is a good workout (because it is), but because it's only 18 minutes long! How is that for a fast workout? What is even more nice is that it is a legit, sweat inducing workout regardless of how it feels.
Here are a few photos of workouts within the PiYo schedule: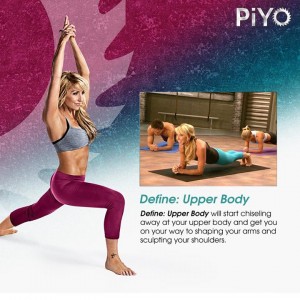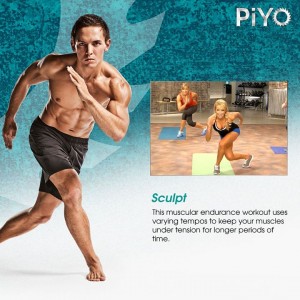 I hope you found value out of the information on this PiYo Schedule post. If you haven't got your PiYo today, click the link below and get started today. Once you have your kit on the way either Cristen or Bob will reach out to you to get you started and give you free access to our online support groups!


Yours in Fitness Success,
Coach Bob and Cristen