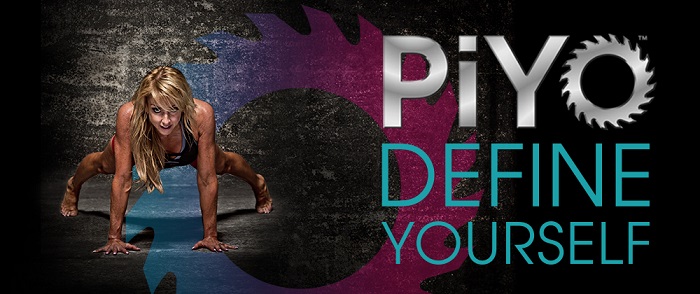 Are you like me and struggle with flexibility, balance, and overall stabilized strength? Sometimes things like INSANITY and P90X, although effective, don't fully target the problem areas of flexibility (unless you love 90 minutes of painful Yoga in P90X!). Not only that, it's nice to have something that is LOW IMPACT, but yet still moves gracefully and gets the results you deserve. In this PiYo Workout Review we will see what this newer program is ALL about, including everything you need to know to see if this is WORTH your time and money.
I think Chalene gives a very good overview of what the Piyo Workout review is all about in her recent quote:
PiYo gives you hardcore definition, intense calorie burn and allover strength – without weights, without jumps, and without destroying your body.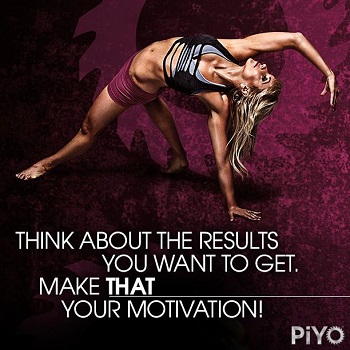 Did you ever feel like you were destroying your body and couldn't keep up with those "other" workout and exercise programs? This is what makes me happy about digging into the PiYo workout and my PiYo Workout Review. The ability to finally improve the central foundation of our body (strength, flexibility, and balance) so you can get a nice set of abs, nice toned muscles, and be able to excel BETTER in those "hardcore" workout routines without failing!
PiYo Workout Review Video Preview
This super short video gives you a preview of the PiYo workout review and some of the moves you'll see in the program:
Benefits of PiYo – PiYo Workout Review
There have been a lot of studies on how focusing on flexibility can help improve your overall life performance. Even if you aren't an athlete, think about daily activities: yard work, doing the dishes, picking up your little ones, etc. PiYo aims to help give you a great calorie burn to get rid of fat while improving those things that can help you avoid back aches, joint pain, and the other shenanigans of "getting older" With PiYo you will work on using your own body weight to get those sleek, slender, and defined arms and body. You won't have to worry about jumping all over and using dumbbells to get those results. In fact, check out Amy's results with PiYo. She was able to lose 30 pounds as part of the PiYo test group: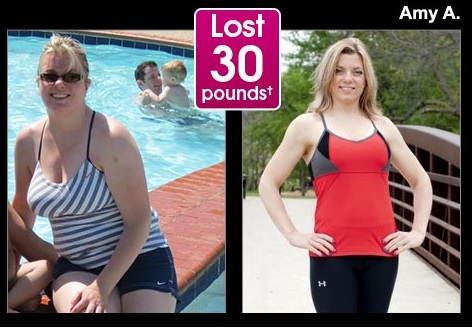 See another great success story with Piyo Results here.
What is Included in the PiYo Workout Kits? – PiYo Workout Review
Here are the basics you'll get in the PiYo Workout Kit. I think you'll see from reading through the descriptions that this is an opportunity to FINALLY have a nice, low impact exercise that actually gets good results. Plus, you'll be working on flexibility, leaving you with a lean, toned, and most importantly healthy body!
P.S. – Any and all PiYo purchases from Sweet Life Fitness also include our FREE FB Online Groups. We use these groups to keep each other motivated, stay accountable, and most important have FUN with the PiYo Workout! Once you get the program I'll send you the link!
Your PiYo program includes:
8 WORKOUTS
Align: The Fundamentals (40 min.): This workout breaks down the most important and effective moves in the program to help you perfect your form and get the best results possible.
Define: Lower Body (25 min.): Get your sleekest and leanest legs ever as you lengthen and strengthen your entire lower body—from your glutes and hamstrings to your calves.
Define: Upper Body (35 min.): Use this incredibly effective workout to start chiseling away at your upper body to help shape your arms, carve out your triceps, and define sexy shoulders.
Sweat (35 min.): A traditional PiYo workout that incorporates effective dynamic conditioning, fast-paced cardio yoga-flows, and bodyweight resistance strength training to help sculpt your entire body.
Core (30 min.): This ab-centric workout hits your powerhouse from every angle to build a strong core, flat, sculpted abs and obliques, as well as a strong and sexy back.
Strength Intervals (25 min.): Twenty-five minutes is all you need of this nonstop body-carving, calorie-incinerating workout that uses no weights, no equipment, and gives you no bulk!
Drench (45 min.): This endurance workout maximizes fat burning while it works every muscle in your body. It will not only leave you drenched—it will kick-start your metabolism as you scorch away the fat.
Sculpt (30 min.): This workout uses varying tempos to keep your muscles under tension for different periods of time. This generates muscular endurance and metabolic changes that will totally transform your figure.
TOOLS FOR SUCCESS
Quick Start Guide. Everything you need to know to get started including valuable insider tips to get your best results possible! Plus, discover how each powerful workout is strategically designed to transform your body.
PiYo 60-Day Workout Calendar. Chalene arranged the workouts to make sure you're progressing each week as you build up your strength, flexibility, and stamina.
PLUS, 4 FREE GIFTS!
Get Lean Eating Plan. A simplified approach to clean and lean eating designed to fit your lifestyle and your taste buds! Learn how to eat a variety of delicious, nutritious foods that keep you properly fueled, satiated, and nourished—and help you define your best body.
Buns (25 min.): Focused on the glutes, this workout is designed to lift, redefine, and tighten the entire backside of your body for the perfect tight and round butt.
Tape Measure. Track your progress as you melt the fat away faster than you ever imagined.
24/7 Online Support. Get motivated anytime of day with access to proven fitness, nutrition, and motivation tips. You'll even get exclusive invitations to live video chats with Chalene Johnson. You'll find unlimited peer support here, and you can even join a PiYo Challenge Group.
PiYo Workout Review Package – Base Kit –
Your Price: $59.85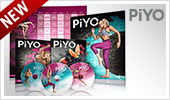 This kit includes everything listed above in the "What is included in the PiYo Workout Kits?" section plus the FREE support and motivation from Team Sweet Life Fitness and Coach Bob!
PiYo Workout Review Package –
BEST VALUE

– Challenge Pack – Your Price $160.00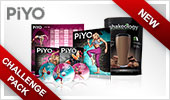 You save $50 with this pack compared to buying each item separately. Limited time only!
You also will receive Shakeology, the healthiest meal of the day that will also include a nutrition guide on how to use it to get the best results! You will receive your first 30 day bag of Shakeology, and can cancel at anytime. You will also get included in our exclusive Online Support Group to help you get results and also share motivation and tips daily!

PiYo Workout Review Package – Deluxe Kit –
Your Price: $119.70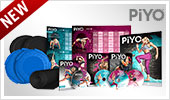 This kit includes everything listed in the Base Kit PLUS:
DELUXE Kit Also Includes:

Full Body Blast (30 min.): A total-body workout that uses the Beachbody Strength Slides to push your fat-burning potential into overdrive in just 30 minutes.
Strong Legs (30 min.): Use the Beachbody Strength Slides to lunge, squat, and stretch your way to amazing quads, glutes, and hamstrings for your strongest, leanest, and most defined legs ever.
Yoga Mat. This mat is ideal for PiYo! It has a textured surface to promote better body alignment and footing, while the closed-cell, soft vinyl is lead- and latex-free to give you peace of mind. It provides nonslip traction and it's luxuriously thick to ensure comfort, control, and cushion for every PiYo move you make.
Beachbody Strength Slides with Booties. Increase the intensity of your workout as your body works harder to stabilize and control your movements. You'll engage your core, stimulate your glutes, and activate muscles you never even knew you had. And, the versatile booties were designed exclusively for use with the Beachbody Strength Slides. Slip them on so you can use the slides on smooth surfaces throughout your home.

Chalene Johnson, the powerhouse behind TurboFire and TurboJam took the very best Pilates and yoga-inspired moves and literally cranked up the speed to give you full-throttle cardio, strength, and flexibility training all at once. As a result you will burn crazy calories and carve every inch of your body.
Questions? Just comment below and let's chat! Thanks for checking out the PiYo Workout Review page here on Sweet Life Fitness!
Yours,
Coach Bob