Beachbody Challenge Packs are the foundation of any Beachbody Challenge Group and help you SAVE MONEY! But beyond just "Getting the program", it is our goal to HELP and SUPPORT each other to get the results we deserve. More on that in just a moment!
The famous programs that have helped thousands lose weight like P90X, INSANITY, and more are now available with the needed nutritional support. All of the Beachbody Challenge Packs come with the following:
Fitness Program of YOUR Choice – On the Challenge Pack page, you can compare programs, and determine which one is best for you based on your goals.

Nutritional Benefits and FREE Bonuses – In a challenge pack you will get Shakeology, which is the daily meal replacement shake packed with essential vitamins and minerals for success with your program. When you get the challenge pack I'll also include my own recipe e-book that shows how to incorporate Shakeology along with SIMPLE meals to fuel your goals from fat loss to muscle building.
ONLINE Support Group – When you choose me as your Coach and plug into my Sweet Life Fitness Community, you get our awesome online support group. This is where the motivation happens. Questions, tips, tricks, and daily accountability to help you reach your goals with fitness.
One-on-One Coaching – Everyone who gets a challenge pack with Sweet Life Fitness gets priority access to my private coaching. You'll get my e-mail and even my private telephone line that connects directly to me for all of your questions.
FULL Money Back Guarantee – I am passionate about HELPING you get results, not about taking your money aimlessly. That is why when you order your product, my job is to help you get results. If it doesn't work for you, return it all for a full money back guarantee within 30 days.
BONUS Workouts and DVDs – only available when ordered through Sweet Life Fitness and selecting Coach Bob as your coach during checkout.
Beachbody Challenge Packs
Below are all of the Beachbody Challenge Packs for you to choose from. Each challenge pack will give you a description of what the program is prior to purchase. Keep in mind that if you have any concerns or doubts on which program is right for you, head on over to our Beachbody Challenge Group and fill out the form at the bottom of the page.
All workouts include savings of up to $65 versus buying the program and nutritional support separately. Of course, the Coaching is always FREE and an added benefit.
Hands Down BEST Value $140 Challenge Pack
You can choose any pack below, or opt for the Beachbody on Demand Challenge Pack. Over $1500 worth of the Beachbody programs for a small club membership fee of $2.99 per week. See the details here.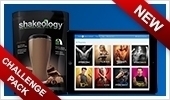 Beachbody on Demand Challenge Pack – Get access to P90X, P90X2, P90X3, TurboFire, INSANITY, and many more programs that can stream from ANY device that has a browser and internet connection. This saves you over $1500 and includes nutrition and fitness guides!
Savings of over $1500. Click here to View More
$205 Challenge Packs
The $205 Challenge Pack tend to be the premier programs, and can be anywhere from 60 to 90 days in length. The benefit? Focused support and you can keep it forever. That sure saves on those monthly Gym memberships.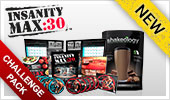 INSANITY Max 30 Challenge Pack – Get ripped in 30 minutes per day with Shaun T's MAX OUT intense cardio. No equipment needed, just your body and your max out mindset.
Savings of $65.00 Click here to View More
FOCUS T25 Challenge Pack – Get an hour's results in 25 minutes a day! Trainer Shaun T gives you everything you need, nothing you don't. 25 minutes. 5 days a week. 100% results.
Savings of $65.00.  Click Here to View More
P90X Challenge Pack – Trainer Tony Horton will transform your body in just 90 days. P90X® constantly introduces new moves to challenge your muscles and give you extraordinary results
Savings of $65.00. Click Here to View More
P90X2 Challenge Pack – P90X2® keeps your progress going after P90X® with more Muscle Confusion™. Get 12 new breakthrough workouts that build agility, core strength, and athleticism.
Savings of $65.00. Click Here to View More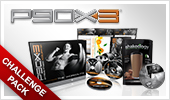 P90X3 Challenge Pack – P90X3 is training accelerated. Workouts are only 30 minutes per day, and people in the latest test group lost, on average, 10% body-fat during the course of the program. You don't get off easy, you just get to finish faster!
Savings of $65.00. Click Here to View More 

INSANITY Challenge Pack – Shaun T's INSANITY® is the most intense workout program ever put on DVD, designed to transform your body in just 60 days. MAX Interval Training is the key, burning up to 1,000 calories an hour.
Savings of $65.00. Click Here to View More
TAI CHENG – Renew your youthful energy in just 90 days through the healing motion of Tai Cheng! Developed with Dr. Mark Cheng, this low-impact program combines the 18 fundamental moves of Tai Chi with 21st-century sports science.
Savings of $65.00. Click Here to View More
$180 Challenge Packs
The $180 Beachbody Challenge Packs do not mean they are easier. The difference in price is due to the fact that they are either shorter in time (30 or 60 days) or they come with less equipment.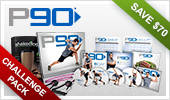 P90 – Now you don't have to go to the extreme to get dramatic, visible results! Tony Horton's all-new 90-Day Body Transformation for EVERYONE features workouts that are simple, doable, and made to change your body right away—regardless of your age or fitness level.

INSANITY: The Asylum – Shaun T increases your fitness and performance in just 30 days so you can feel like a pro! Sports-specific training and progressive drills build your speed, coordination, and power.
Savings of $60.00. Click Here to View More
BODY BEAST – Hungry to work out with weights, but don't want to bulk up? Combine Shakeology®with our pro-level bodybuilding program to get your lean, strong and hard body in just 90 days. Our patented superfood shake is a fast, delicious way to cut calories without cutting vital nutrition, making it a killer tool to help you achieve your Lean Beast best. If you want to get the Super Stack with the Supplements to Bulk Up, Click Here ($170)
Now Discounted to $160.00 from $180.00 original price!. Click Here to View More
TURBOFIRE – TurboFire® is the intense cardio conditioning program from fitness innovator Chalene Johnson. Get leaner with exercises that can burn up to 9x more fat and calories than regular cardio, set to smoking-hot music.
Savings of $50.00. Click Here to View More
ChaLEAN Extreme – Muscle Burns Fat.® Trainer Chalene Johnson helps you lose up to 60% of your body fat in just 3 months and see visible results in only 30 days.
Savings of $60.00. Click Here to View More
10-Minute Trainer – Get a great body in just 10 minutes a day? Now you can do it! Tony Horton has stacked his most effective moves into a 10-minute total-body workout that will show you real results in 60 days. Even someone as busy as you can find 10 minutes to get the body you want!
Savings of $50.00. Click Here to View More
RevAbs – Celebrity trainer Brett Hoebel gives you the six-pack abs of your dreams in just 90 days. RevAbs crushes your core from 6 different angles for sexy, chiseled abs.
Savings of $60.00. Click Here to View More
$160 Challenge Packs
The Beachbody Challenge Packs under this category include very popular programs predecessors along with Hot New products like 21 Day Fix and PiYo.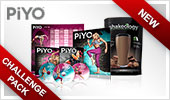 PiYo – Superstar trainer Chalene Johnson will help you get an ultra-lean and intensely defined physique—without bulking up or straining your joints. Using your own body weight, you'll carve every muscle. It's low impact, yet high intensity. No weights. No jumps. Just hardcore results.
Savings of $50. Click here to View More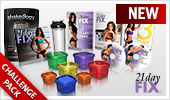 21 Day Fix – Lose up to 15 pounds in 21 days! With 21 Day Fix, simple fitness and simple eating mean fast results. Easy-to-follow portion control and 30-minute workouts take the guesswork out of losing weight.
Savings of $50. Click Here to View More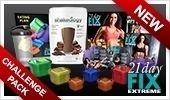 21 Day Fix Extreme – Need to get seriously shredded in the shortest time possible? Celebrity trainer Autumn Calabrese has combined simple portion control, clean eating, and extreme 30-minute workouts to help you get the hardbody you've always wanted—with the 21 Day Fix EXTREME and Shakeology Challenge Pack.
Savings of $50. Click Here to View More
Turbo Jam – Kickboxing and body-sculpting workouts set to the hottest dance music—get ready to rock your workout with trainer Chalene Johnson! This is the starter program to the famous TurboFire workout.
Savings of $50.00. Click Here to View More
Hip Hop Abs – Dance your way to hot, sexy abs and burn off the fat from head to toe with Shaun T's fun, exciting workout program! Using Shaun's revolutionary Absolute Engagement™ technique, you'll "Tilt, Tuck & Tighten" your way to six-pack abs without ever doing a single crunch or sit-up.
Savings of $30.00. Click Here to View More
Brazil Butt Lift – Leandro Carvalho, trainer to world-famous supermodels, combines Brazilian dance, cardio, and his own signature lower-body sculpting moves to lift, firm, and shape your behind for a rear view you've always dreamed about.
Savings of $50.00. Click Here to View More
Slim in 6 – Reshape your body in just 6 weeks with Slim in 6. Thousands of people have lost up to 25 pounds in 6 weeks with this breakthrough rapid-results system—and you can too.
Savings of $50.00. Click Here to View More