Another awesome success coming into our Sweet Life Results from all of the incredible fitness programs we use within Beachbody. Today it's all about Benjamin's P90X3 Results. A once athlete turned desk job knew it was time to make a change. Continue to read on to learn more about Benjamin's P90X3 story!
P90X3 Story – Benjamin BRINGS IT with P90x3
I have always been an athlete my entire life. After I graduated, I got a desk job and became kinda sedentary. Fast forward 6 months I was at the point where you see me in my before photos. I was unhappy. Ashamed. So I decided to do something about it. 90 days later, I look and feel like a completely different person. I'm a happy man.
And who can doubt that with these incredible before and after photos?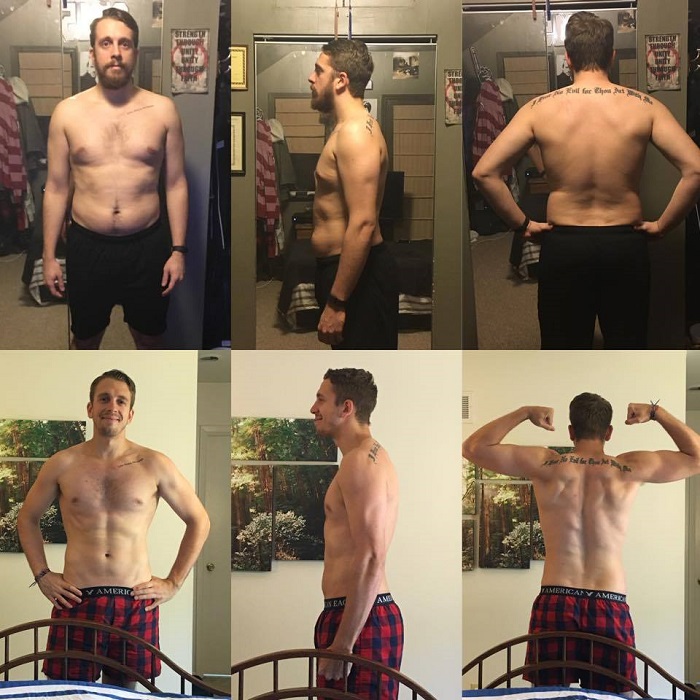 And check out the fit test results! In P90X3 you go through a fit test before and after the program. Not only are your results on the outside, they are also on the inside with your strength, power, and endurance:
Final Fit test
Pull-ups. Day 1: 3; Day 91: 15.
Vertical leap. Day 1: 20 inches; Day 91: 26 inches.
Push-ups. Day 1: 15; Day 91: 50.
Toe touch flexibility test Day 1: -2; Day 91: +10.
Wall squat. Day 1: 1:45 seconds; Day 91: 4:32 seconds
Biceps curls.(25lbs) Day 1: 15; Day 91: 33
In and outs: Day 1: 27; Day 91: 68
When it comes down to P90X3 Results, it's about staying committed and focused. Remember that on Day 1, you won't be the best, and you might not look like you want to at the moment. You also won't be where you want to be on Day 2, Day 3, and onward. But the power of getting your goals lies within the momentum to keep pushing forward. That's exactly what Benjamin did, and he rocked it without a doubt.
And the journey is NOT over yet!
Because of the momentum and the consistency that Benjamin has applied to his P90X3 journey, and regularly checking in with the Sweet Life Fitness community, he continues to see success after success.
This is the latest before and after as of July 2016. BOOM!!! Way to go dude! Myself and many others are inspired by your hard work and dedication.
If the beard throws you off in this photo, check the tattoo – same dude, only the one on the right took his life back and is owning the Sweet Life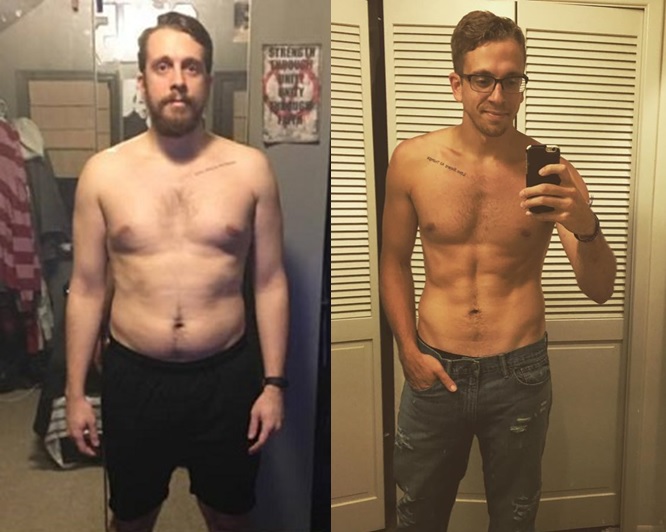 Now it's time. Get inspired. Take back your life. Live your Desired SWEET LIFE
Want to see another great result? See P90X3 Mom Results for a ladies take on this program!
Congrats Benjamin!
Coach Bob & Sweet Life Fitness Community