I am happy to share my Body Beast Results with all of you today. This is coming from the standpoint of someone who used to be overweight, lost weight, and CONTINUED to lose weight instead of getting fit (there is a big difference).
Body Beast is a program that can literally work for ANYONE. Depending on your goals, you can mold the program into what you want it to do. For me, I knew I was losing too much muscle and getting WAY too thin. Let me start off with my Body Beast Results by sharing my first results with the P90X Program back in 2010.
As you can see, I started out of shape (260 pounds), and lost 70 pounds doing the program:
After I lost the weight, I kept cutting calories and focusing on losing weight. The result? I got way too darn thin!!!
Long story short, after achieving some more balance after being "Skinny Fat" with my P90X3 Results in 2013, it was time to go into BEAST MODE!
Body Beast Results – My Video Review
See more about what I talk about above in my YouTube Video Review of Body Beast:
My Photo Body Beast Results
Here they are, my final Body Beast Results. From a Skinny Fat dude to a better looking dude: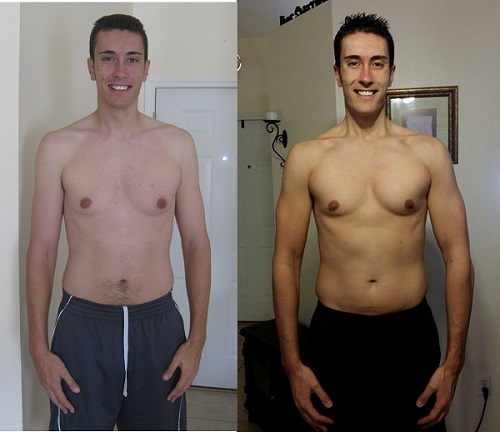 As you can tell, I don't have the fully RIPPED physique as I did right after P90X, but what I do have is more muscle tone (I'd rather be FIT than Skinny Fat).
During my Body Beast Journey, I:
Focused on a bulking diet of 3200 calories per day at 25% protein / 50% carbs / 25% fats (see what this means in: What are Macros?)
Did not spend enough time in the "BEAST" Phase, which is where you cut calories down to shed body fat.
Started off light (15-20 pounds on most moves) and ended much better (25-50 pounds on the moves).
Body Beast Results Frequently Asked Questions
Will I look like Sagi after 90 Days?
This really depends. Looking at the majority, most likely not in just 90 days. Remember that Sagi and the dudes on the videos have done weight lifting for years (this is also noted in the "Book of Beast" that you get with the program). Keep at it for a year and make it a lifestyle, and you can most certainly achieve those goals.
Can WOMEN do Body Beast without looking bulky?
One of the most popular questions I get in our Team Sweet Life community. YES women can definitely do Body Beast and NO you won't look like a female body building competitor. There are a LOT of reasons why you won't such as:

You need extra testosterone to get the bulky insane look
You would need to consistently load a lot of weight into your workouts
This picture really hits the nail on the head. You will actually look FIT vs Skinny doing something like Body Beast. Score!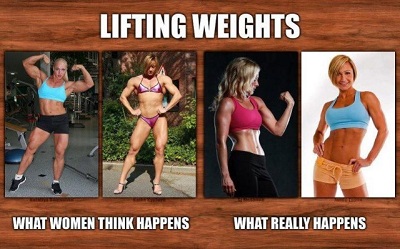 Can I bulk and lose body fat at the same time?
This one is tough, and even Livestrong tends to agree. Here is the deal: when you lose body fat, the muscle that you have under there (assuming you aren't nuts like I was back in 2012) will show. If you are more worried about looking ripped, lose body fat first (you can do this with Beast, just modify your nutrition). If you'd rather add muscle FIRST, then Bulk first and cut later.
Body Beast Results versus the "Skinny Dude"
So remember that picture at the top of me holding my daughter? I decided to stack that photo against my latest Beast Results. Feel free to laugh at the difference: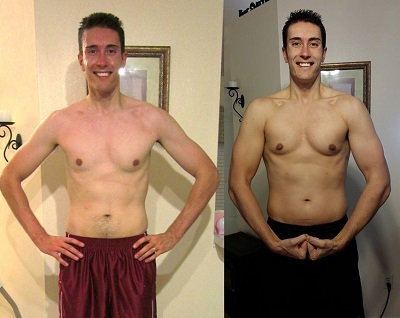 After my Body Beast Results, what is NEXT?
I'm always attempting to improve my fitness here on Sweet Life Fitness. I want to cut down the body fat and maintain the muscle to get ripped out of my mind!
I am starting INSANITY Max 30 and will definitely keep throwing Beast workouts in when I have the energy and time. Body Beast is such a great program because of the weight lifting benefits. I feel MUCH stronger and powerful when I lift…it's a great feeling.
We still have a lot of people in our Team Sweet Life private groups doing Body Beast. If you are thinking of joining us, grab it here at the BEST price (yes, even better than Amazon lol) and I'll help Coach you for free along with our entire community within Beachbody:
Questions about Beast? Comments? Chat below! Also, be sure to give me a LIKE and Share if you found this valuable.
Yours in Fitness Success,
Coach Bob