Did you like Les Mills Combat? Are you a fan of Mixed Martial Arts workouts (MMA)? Have you been a fan of things like P90X Kenpo X or the newer P90X3 MMX? Well, then get ready my friend: CORE DE FORCE Workout is coming. A true MMA full program that is guaranteed to deliver all of your expectations!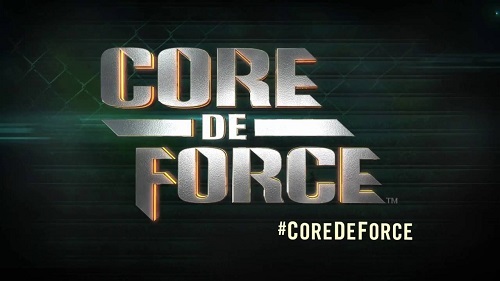 CORE DE FORCE Workout launches in November of 2016. Be the FIRST to know when this program is available, along with receiving FREE Bonuses and insider support to get the best results with the program.


Learn More about the CORE DE FORCE Workout
Check out today's YouTube video over on my channel where I explain a few of the details behind CORE DE FORCE. Also, check below the video for a few other key points behind the workout program.

CORE DE FORCE Workout Q&A – Get all of the Details Here!
HOW LONG ARE THE WORKOUTS??
Core De Force workouts are only 30-45 minutes per day, 6 days per week
HOW MANY DAYS IS THE PROGRAM?
30 days…YES only 30 days!! Check out the video above to see some results that the test group got in just 30 days of doing the program!
WHO ARE THE TRAINERS?
Joel Freeman and Jerhico McMatthews
WHAT IS THE PROGRAM ALL ABOUT?
MMA-Style workouts (Mixed Martial Arts). Kick, punch, and jab your way to a ripped core and shredded body!
WHAT KIND OF EQUIPMENT DO I NEED?
ZIP. NADA. HECK NO!
This is totally beneficial if you have a limited space or a limited budget
WHAT KIND OF NUTRITION OR SUPPLEMENTS DO I NEED?
I recommend for optimal results the Beachbody Performance Line and/or Shakeology. I use them both.
Let's ROCK CORE DE FORCE Workout together! Get on the list today to be the first to know when this is launched!