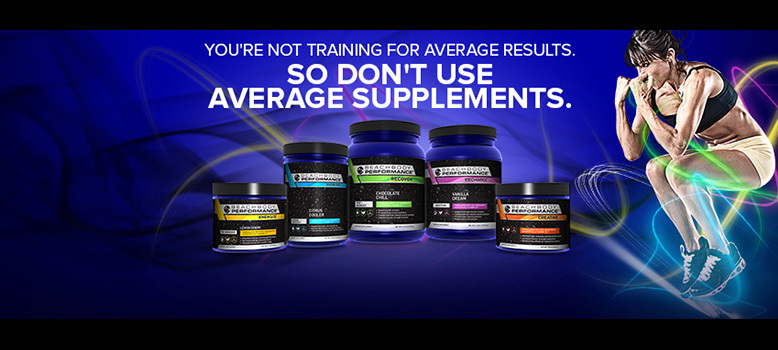 I have always used a variety of supplements during my workout journey. Sometimes I felt like I was getting the money ripped right out of my pocket (ever feel like that??). Other times, I knew the supplement had TOO much sugar which is obviously not good. Lately there has been something newer introduced, and I have been able to test out the Beachbody Performance Line Supplements over this last week. Are these just another sketchy supplement??
Luckily, not really. But let me explain a bit more…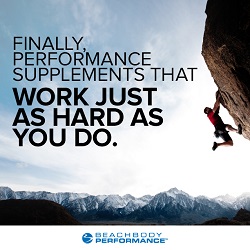 I've been studying a lot on supplements when it comes to building muscle, toning up, losing body fat, and more. IN fact, I've spent a lot of time on Bodybuilding.com learning the best times to time your nutrition and supplements (and honestly spent too much $$$ testing things out too LOL). Here are a few important keys that I've learned and maintained during my fitness journey:
Creatine is important for muscle strength and power (especially if you are doing Body Beast or the new Hammer and Chisel program). PURE creatine monohydrate is best…sorry, "fruit punch creatine" lovers – that stuff stinks!
The recovery period after a workout is KEY to helping you both with muscle growth and muscle repair. There is always a focus around a good ratio, and even a mix of whey & casein proteins after a workout according to experts such as Jim Stoppani.
The Beachbody Performance Line Supplements include more natural and enhanced supplements for the best of the best. In fact, in my past week of using the supplements, my weights on Body Beast Bulk Legs have increased on all moves (including bringing out the 40s for my squats, vs my prior 25 pound max) WOOT WOOT WOOT!!!
This video is what initially got me interested, before I realized my strength and results were improving after using the supplements:
Beachbody Performance Line Supplements – Created by Harvard Scientist
Watch this video to learn more about how these supplements were created:
What is Included in the Beachbody Performance Line Supplements?
There are five different supplements in the Beachbody Performance Line. On a budget? I would recommend starting (at least) with: Energize, Hydrate, Recovery.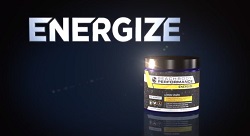 ENERGIZE is the Pre-Workout formula in the Beachbody Performance Line. Take this before your workouts to help sharpen focus and intensity. This has Beta Alanine and the right blend of pre-workout formulation to help you stay focused, and comes in a Lemon Spark flavor. What I do like about this is that it does NOT have fake ingredients in it such as Red #40, "Red Lake", and other sketchy things like my old favorite C4 Energy has in it.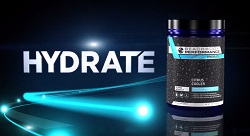 HYDRATE is a "during workout" supplement. I have to admit that I was a bit skeptical about when I first heard about what it can do. Isn't water alone enough to Hydrate us? According to the video and the supplement, typical sports drinks have too much sugar and artificial ingredients that can actually dehydrate you. Hydrate restores muscle glycogen throughout the workout. Speaking personally, I felt a HUGE difference when I was taking this supplement during my workouts (and one of the days I was VERY low on my daily water in-take and still pulled ahead strong).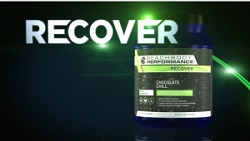 RECOVER is the post-workout that has now bumped up my Shakeology nutrition shake to my morning nutrition regimine. I have to be transparent here: I HATE certain types of chocolate whey protein shakes. Gritty, sugary, and just plain nasty stuff on the market. Recover surprised me and had an amazing taste and great recovery profile. Why I think it wins is because of the Whey to Casein protein profile (as proven and recommended by many Bodybuilders out there). This was a win for sure and can help jump-start recovery so you can hit every workout with strength and intensity.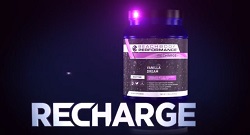 RECHARGE is an overnight formula that helps with exercise-induced muscle soreness, while promoting muscle growth when your body is primed to accept it (during sleep). This is a HUGE win and I've been on the search for a quality sleep formula for a while. Most quality sleep formulas that I have found are normally at minimum $99 or MORE. Recharge is only $69.95 or nearly half that when combined with the performance stacks (listed below). Want a six pack? Use this during sleep for the BOOM!
The Fifth supplement?? CREATINE – one of the most important supplements of any workout program. I assume you already have this if you are serious about your fitness, if not get it now!!
Different Beachbody Performance Line Supplement Kits
Depending on your budget you can get the supplement stack that best fits your needs. I personally recommend these supplements for anyone doing P90X3, Body Beast, 21 Day Fix Extreme, and soon, the new Hammer & Chisel program. You could also use these on cardio-based programs like Insanity, but in my humble opinion I feel the muscle defining/resistance programs are going to benefit the most out of these.
Not sure yet? Get the sampler below to test them all out for a low price.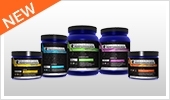 Beachbody Ultimate Performance Stack –  (All FIVE supplements) Unleash your most extreme body breakthrough with the all-in-one system for truly epic muscle-building results. Key ingredients in this stack help you get remarkable strength, endurance, and recovery to propel your physique to the next level. The Ultimate Performance Stack gives you all 5 Beachbody Performance™ supplements designed to work together to help you get ultra-lean, ultra-strong, and ultra-defined—incredibly fast.*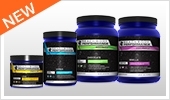 Beachbody Advanced Performance Stack – (All FOUR Supplements pictured in the above section) – When you want to get that lean, toned body faster than you ever thought possible, then you need this elite training stack for major body-shaping results. The Advanced Performance Stack includes 4 formulas so you can shatter your personal limits while helping you to charge harder, last longer, perform better, and recover sooner.*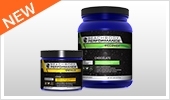 Beachbody Performance Stack – (Good for the "on the budget" starter) – Power up your performance and get a jump start on recovery with the Performance Stack. It includes two crucial formulas—Energize and Recover—to help give you a blast of energy, sharpen your focus, improve your performance, and speed recovery. With this stack, you'll be on your way to a better body in no time.*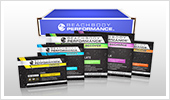 Beachbody Performance Line Supplement SAMPLER – Not sure yet? Get the sampler for only $19.95! The Beachbody Performance Sampler Kit is the perfect way to try all 5 performance formulas before you buy the full-sized tubs. You'll get one single-serve packet of each Beachbody Performance product: Energize, Hydrate, Recover, Recharge, and Creatine. Experience the benefits, taste the delicious flavors, and see for yourself how much better your workouts can be!
Be sure to subscribe to my page to keep posted on my updated reviews as I continue my fitness journey with the new Beachbody Performance Line Supplements.
Questions? Comment below!
Yours,
Coach Bob