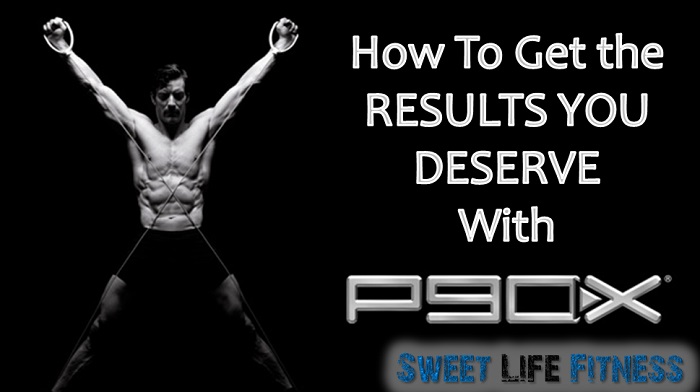 I often get people stating that they are mad, frustrated, and disappointed that they aren't show HOW to get results with P90X, Focus T25, INSANITY, or any of the many Beachbody workout programs. Yes, this covers ANY of the Beachbody Fitness Programs.
For example, what does it mean to truly "Bring It" with P90X/P90X3 or to check off "Nailed It" on the Focus T25 calendar?
Believe it or not, checking off the "Nailed It", or truly "Bringing It", might not be all that hard as you may think.
How to Get Results with P90X, Focus T25, and More – 3 Actionable Tips
If you are after the results you deserve, you want to "Bring IT", you want to "Dig Deep", or you want to "Nail It" every time, follow these actionable tips today and never give up!
Have you ever felt like this?
I've been doing this program for a while, and I STILL can't seem to keep up with the people on the video. This is WAY too hard.
If that thought has crossed your mind, you are NOT alone! Keep these facts in mind:
Most of the people in the videos have been doing fitness LONGER than you have
Most of the people in the video were part of intensive test groups
People could have had prior fitness experience (sports in school, etc), versus someone who never exercised in their past
So just because you cannot keep up with the people on the video, that does NOT mean you are not nailing it or Bringing It towards getting your results!
How to Get Results with P90X Tip #1 – Use your Heart as your Guide to Burn Fat!
Heart Rate is the tell-tale sign as to if you are getting your ideal body burn.
So how do we guide with the heart to determine how to get results with P90X, etc?
Heart Rate!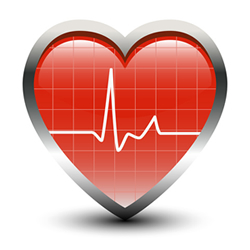 Even though you might be modifying the workouts in Focus T25, P90X3, or whatever program – you might be burning fat like a NINJA! When you modify, your goal is to keep your heart rate in a constant rate that is legitimate to burn body fat. This has been my SECRET to losing 70 pounds. I never kept up with those clowns on the TV (lol). Instead, I kept my heart rate pumping.
To get started, Click Here to see the calculator. Your ultimate goal is to stay in the Aerobic (fat burning zones) during your workout. Do whatever it takes to stay in these zones during your workouts.
How to Get Results with P90X Tip #2 – Measure Inches, Not Pounds!
I would like to introduce you to your WORST Enemy!!! Here he is:
The scale to measure your weight is something that will make you MAD, frustrated, and disappointed over time. During your fitness journey, your scale will fluctuate a LOT. Why does the scale fluctuate?
Cortisol Hormone (Water Weight during your Workout, which IS natural)
Replacing Fat with Muscle (this happens a lot!)
Instead of the scale, bust out the good old seamstress measuring tape. Measure your waist, at the belly button. Do this every week and use THAT as your motivation to track progress. If you aren't seeing inches fall, be sure your nutrition is on track (see the Nutrition World section for more tips).
Another great option is a Body Fat caliper. After all, the goal isn't to drop "pounds"…instead, it's about dropping BODY FAT (right???).
How to Get Results with P90X Tip #3 – Motivation Needed Daily!
Zig Ziglar is famous with stating that motivation is like a shower, you need it daily to stay refreshed! While I have always attributed my LONG-term fitness success to becoming a Beachbody Coach, plugging into a team that can help you is just as important.
If you haven't yet, Join Team Sweet Life Fitness for FREE as a Team Member. From there you will also get access to our private Facebook group. What happens there? Fun, excitement, motivation, and results!
Also, come back to Sweet Life Fitness daily for your dose of motivation (such as the recent P90X Motivation post).
Even though this page is titled "How to get results with P90X", this really applies to ANY program. Use the motivation, the heart rate, and the body fat as your tools to succeed. Do NOT worry about keeping up after the people on the videos. Do your BEST and Forget the Rest!
Yours in Fitness Success,
Coach Bob