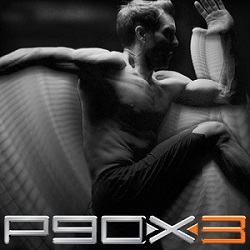 The P90X3 Elite Block has three additional, premiere workouts to the P90X3 Workout Program. As a Team Beachbody Coach I have had the benefit of checking out all three of the P90X3 Elite DVDs. Today I'll explain the details behind the P90X3 elite block along with if you need it for the best results.
Do I Need the P90X3 Elite Block for Results?
The Simple Answer: Maybe.
I know, I know, lame answer, right? The reason I say maybe is that it depends on your goals with the program. The Elite Block was designed to help you train like an athlete. These workouts are NOT easy, and they'll make you work for the success.
These workouts are also not recommended for those who haven't completed at least P90X or two blocks of P90X3. For some of you doing P90X3, you'll see that Block 3 (the final month) has options to start mixing in some of the P90X3 Elite Block workouts. This is because the first two months focused on adapting to the workouts and cutting fat while building muscle, and now the final month is about getting extreme results. P90X3 Elite Block is mixed into the P90X3 Schedule in month 3 for this reason.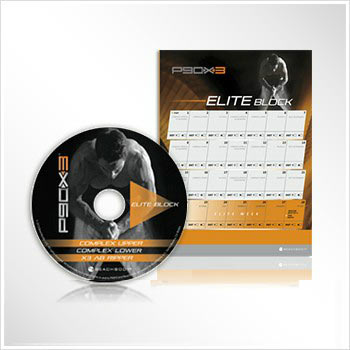 The Workouts of the P90X3 Elite Block
There are three new workouts along with a new Elite Workout Calendar. As I mentioned above, the three new workouts in the Elite Block can either be mixed into the Third block of P90X3, or used separately in the four week Elite Block plan.
P90X3 Complex Upper and Complex Lower
These two workouts focus on complex training. This means, to be elite, you MUST be efficient! The upper is the arms (biceps, triceps, shoulders), lats, chest, upper back. Complex Lower focuses primarily on your legs and lower core.
You'll be introduced to P.A.P, otherwise known as Post Activation Potentiation! Most of you who have completed P90X2 will know all about PAP. PAP requires weighted resistance followed by an explosive movement. Actively doing PAP enables activation of high-threshold muscle cell motor units. This translates to absolute power and strength.
Doing both Complex Upper and Complex Lower within the P90X3 Elite Block gets you stronger, faster, and higher.
P90X3 X3 Ab Ripper
Welcome to the latest incarnation of abdominal hell, as the X3 guide clearly states. Unlike P90X Ab Ripper, or X2 Ab Ripper, this one focuses not only on the washboard abs, but also the transverse abdominus, and internal/external obliques. This workout is only for those who want to take their core to the next level.
Think of it as an eight-pack bonus!
How do you Get the P90X3 Elite Block
You can get the P90X3 Elite Block three different ways. If you already have the P90X3 Workout program, you can get the P90X3 Elite Block separately. But to get the Elite Block included with P90X3, you can save a lot of money by getting the Deluxe and Ultimate Kits as described below.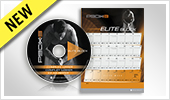 P90X3 Elite Block DVD & Calendar ONLY – These jaw-dropping extreme workouts are designed to enhance your speed, power, and performance—taking the way your body looks and feels to an elite level.
Your Price: $59.85 – Learn More Here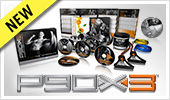 P90X3 Deluxe Kit (Program PLUS Elite Block) – You will get the Elite Block DVD, Plus the P90X3 Program. You will also get Energy & Endurance Pre-Workout Supplement (30-Day Supply), and Three of the Pro-Grade Resistance Bands.
Your Price: $239.70 – Learn More Here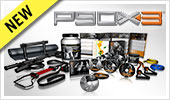 P90X3 Ultimate Kit (Program PLUS Elite Block) – This is the kit that I originally got, and it gives you everything you need. It includes everything in the Deluxe Kit plus P90X Results & Recovery Formula (30-Day Tub), P90X Chin-Up Bar, Beachbody Jump Mat, and the P90X Chin-Up Max assistance band.
Your Price: $329.55 – Learn More Here
I hope this post outlining the details on the P90X3 Elite Block was helpful. If you have any questions, comment below and let me know!
Yours,
Coach Bob