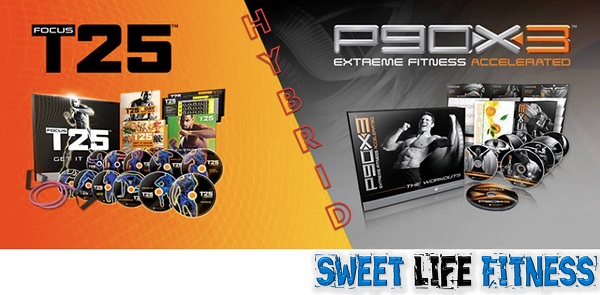 By popular demand, I am more than excited and proud to share a super awesome hybrid calendar on this page with you. It is the P90X3 T25 Hybrid Schedule! This is the best of both worlds of short but super effective programs.
If you are still looking to complete either P90X3 or T25, I would recommend seeing which one works best for you by checking out my P90X3 vs T25 post.
See the calendars below this ad:

P90X3 T25 Hybrid Schedule Downloads
Below are the different P90X3 T25 hybrid schedules that have been put together for all of the awesome Sweet Life Fitness community team members!
You can download these for free and they are in a PDF document. Most importantly, if you aren't already part of Team Beachbody and Sweet Life Fitness, join me (Coach Bob) and let's help keep each other motivated while having fun with these programs: Join Sweet Life Free Here!
Below are the schedules for Classic, Doubles, and Elite! Be sure to find the schedule that is best fit for your goals: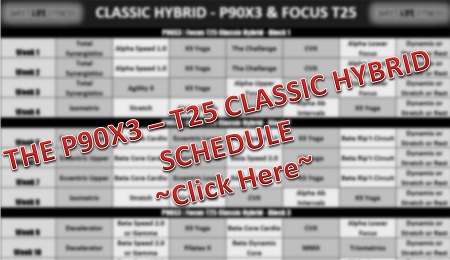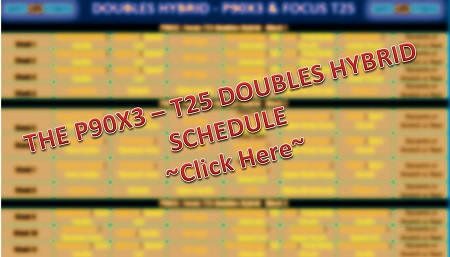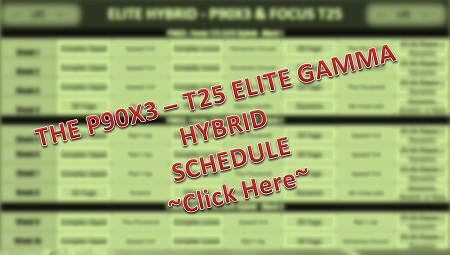 I hope you enjoy the P90X3 & T25 Hybrid schedule options. These are both effective programs, and I'm SO happy that we finally have a shorter option to get a great workout in. Let's face it, the old workouts of 60-90 minutes per day can be a complete BEAR. Now, we can get in, get out, and get the results we deserve without wasting a ton of time and effort.
If you found any benefit out of the P90X3 T25 Hybrid Schedules here on Sweet Life Fitness, please be sure to share and like this post for others who may find benefit out of these options.
Yours in Fitness Success,
Coach Bob
P.S. – I'm looking for leaders as we continue to expand Team Sweet Life in helping people live a healthy and fulfilling life. Click Here for details on joining the Team as a Coach!