Want a GREAT food that won't bankrupt your budget, time, or nutrition plan? Meet the Shrimp Italiano Recipe!
Cristen recently made this meal for our dinner and my mind was BLOWN! It fits in perfectly with most fitness programs such as 21 Day Fix, and 22 Minute Hard Corps (which is the program I'm currently enjoying!). Look below for this simple and effective recipe….oh, and be sure to share this on Facebook – your friends will think you are pretty cool!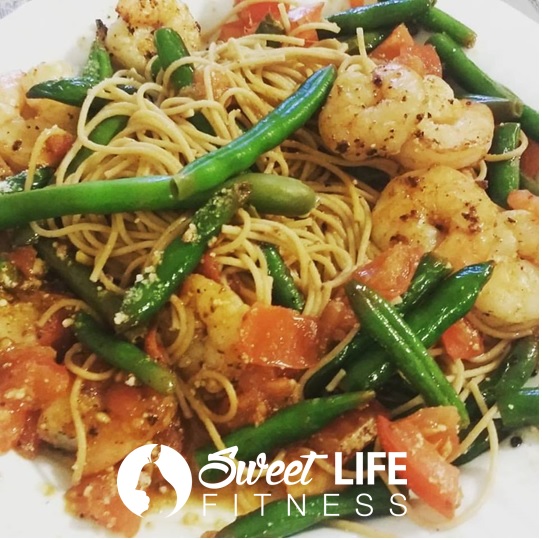 From the sponsors:
Shrimp Italiano Recipe – Easy and Quick
Ingredients you will need for this Shrimp Italiano Recipe:
1/2 Box Whole grain thin spaghetti
2 cups Green beans
2 Tomatoes (chopped or cherry/grape sliced in half)
1 pound Shrimp (pre-cooked or thawed out)
2 tbsp Olive Oil
Lemon/Pepper seasoning (salt free)
Salt/Pepper to Taste
Steps to Prepare and Cook:
Cook pasta in a separate pan (per box instructions)
Heat pan with olive oil (2 tbsp) with a tbsp of lemon/pepper seasoning (salt free)
Toss shrimp into pan and cook (approx 5 mins per side of shrimp)
Take shrimp out, and cook green beans and tomatoes until tender
Add shrimp and pasta into pan with green beans & tomatoes
Toss to combine – DONE and Serve to your enjoyment!
Total Prep & Cook Time: 20 minutes max.
Total Servings Yield: 2
Portion Containers per Serving:
2 GREEN Containers
1.5 RED Containers
1 YELLOW Container
1 Spoon
P.S. – Not sure what the container talk is all about above? You are missing out on a HUGE opportunity for proper nutrition to get the best results. You can get the Beachbody Portion Fix Nutrition system at a great cost below: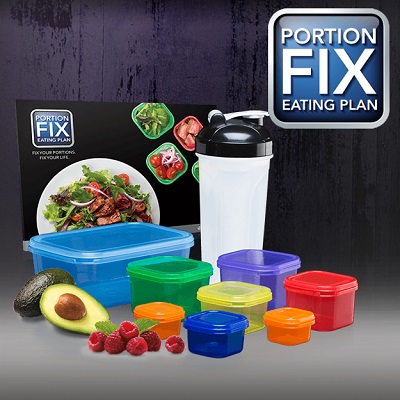 I truly hope you ENJOY this Shrimp Italiano Recipe – 21 Day Fix approved! Want more nutrition tips? Then TALK to your Food!
Be sure to SHARE this and LIKE it using the buttons below. Also, check out our other Sweet Life Fitness Clean Eating Recipes here.
Yours,
Coach Bob & Cristen