Today I'm dipping into a very interesting topic. On the YouTube Channel, I asked you what you wanted to hear more about. Your answer? Nutrition and body fat loss! Today, I share a golden nugget: Talk to Your Food.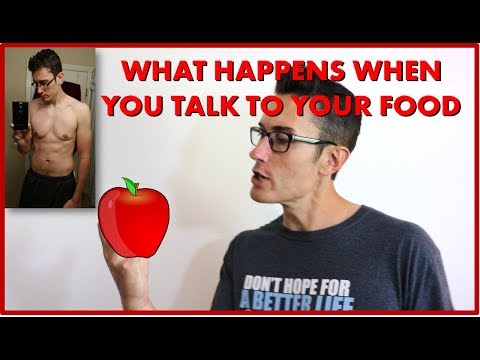 I know that sounds weird. But often times the secret to weight loss is doing the most mundane, almost "easy" things, consistently.
Ugh. That sucks. Consistency sucks. Where is the magic pill?
If someone tries to sell you a magic pill, run. Because if you buy into it, you're just making them rich (I bet they love you for that!).
Some of the best fitness results we got out of Sweet Life Fitness were those who applied the teachings I share with you today. Nutrition is going to make or break your well-being and results. Don't mess it up!!
Talk to Your Food – The Video Walkthru
A lot of times when we say "Talk to your Food", people think you have to eat super healthy and annoying. In fact, even my picture thumbnail above doesn't help as I'm holding an apple (#boring).
Here are some alternatives that still have a nod to the foods that some of you may love:
Pizza? Check this Chicken Veggie Pizza option!
Pasta Night? Shrimp Italiano Recipe will rock your world!!
Breakfast? My favorite: Beast Banana Pancakes!!
Let's rock this and live our sweet life!!
Yours,
Coach Bob
My favorite nutritional shake: right here!