Today I am diving deeper into a Shakeology Review with a specific flavor: Vanilla! If you're not a Chocolate or Cafe Latte fan, but enjoy Vanilla flavor, stay tuned and read below for my Vanilla Shakeology Review.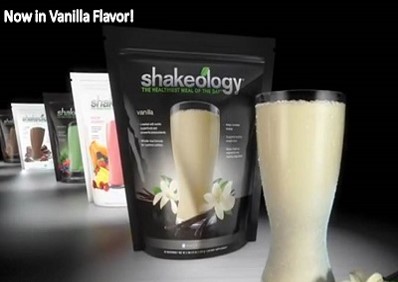 It was in 2010, Carl Daikeler, CEO of Beachbody, announced something big. He announced that Vanilla Shakeology is not yet available. The reason behind the  decision (back then) was that vanilla is a flavor that would be associated with artificial ingredients. This includes Silicon Dioxide, GMOs, and other bad ingredients. Shakeology is pure.
So what is the deal? How was the code cracked when it comes to making Vanilla Shakeology after all of these years?
Well, keep on reading to check out all of the interesting details!
If you already get it, and are looking to buy Vanilla Shakeology, simply click the button:

How did they find Vanilla? – Vanilla Shakeology Review
So here is how they did it and brought this flavor to life….
A few trips to Madagascar helped the team discover natural vanilla. With this information, a new formula of Shakeology is now available.
Thanks to the farmers in Madagascar, natural vanilla was found. Organic, healthy, and meeting the high standards of Shakeology.
The process that the country uses to cultivate the ingredients for vanilla is GOOD for the environment.
I have to pause and think about the above bullets for a second. Not only is Shakeology good for you, it's good for our planet!
So, by taking the natural vanilla from far away, there is some hope for Vanilla Shakeology!
I would never recommend something that I never tried myself. While I do remain a true Chocolate fan, I recommend trying Vanilla Shakeology if you love vanilla. The key is, regardless of the flavor, is to reap the nutritional and health benefit you'll get (see: Why your Shakeology Sucks!).
Shakeology is available in United States, Canada, and United Kingdom (UK). Click below to see the different flavors:

Enough of the Facts – Let's talk about my Vanilla Shakeology Review
Ok let's get to the chase – see below for today's video on my Vanilla Shakeology review!

Also, when it comes to ALL Flavors of Shakeology, please see my Shakeology Review and what you need to know in this video:
Thanks for stopping by my Vanilla Shakeology Review. If you have questions, just let me know!
Coach Bob