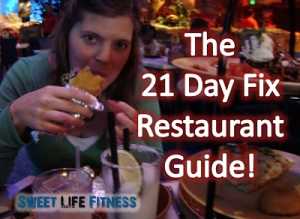 Welcome to the 21 Day Fix Restaurant Guide! So you're doing 21 Day Fix, following your food portions and the containers really well.
Then you're friend asks to go out for dinner!!
Unsure of how to portion out the food at a restaurant without bringing your containers?
Don't be a hermit and stay home for fear of breaking the streak of good eating! Alongside of this 21 Day Fix Restaurant Guide, Autumn has included a great guide for eating out in the meal plan. Here are a few other tips I have learned so far in my 21 Day Fix journey.
21 Day Fix Restaurant Guide Tip #1 – Drinks and Beverages
Water is the best thing to order but can get boring after a while (can I get a high five on that one??). Go for adding lemon or lime to spice it up. Sparkling water is also included in the OK list to drink. Spruce it up with a squeeze of lime.
What I think is also great with this plan is that she includes other drinks and their container equivalent.   A 4 ounce glass of wine is OK and falls under 1 yellow container. Coffee is also on the list, so order a cup as your friends eat their dessert or end their meal.
What not to order is a bigger list. Soda, beer, and mixed drinks should be avoided because of the calorie counts and not as nutritional ingredients. I do love my margaritas on girls night but I have opted for a small glass of wine instead. This way you can still have a little something if everyone is ordering a drink for a celebration.
21 Day Fix Restaurant Guide Tip #2 – Entrees
This one can seem pretty easy but can also be tricky with the wording restaurants use to describe the meals. Some of those words can be creamy, melted, smothered, fried, battered, breaded, crispy, and sauteed. The last one sounds healthier but depending on what they are using to saute it. If butter is used, then it should be avoided. Best tip that I have learned is: Ask!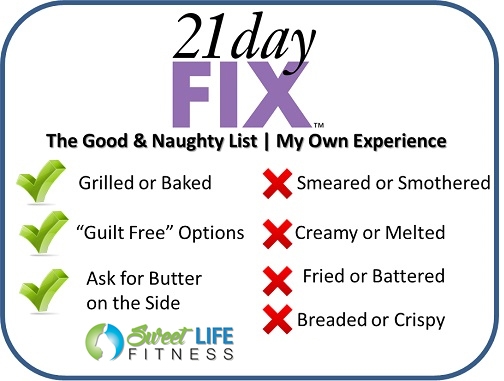 What I have been leaning towards are the plain foods: grilled steak, sweet potatoes, and veggie or salad. I ask for the butter on the side of the sweet potatoes, no sauces on the veggies, and dressing on the side of the salad. This is an easy way to control your portions.
A grilled chicken sandwich is also OK to order just remember to ask for any sauces to be omitted or on the side and if possible, no bun. If you want to eat it with the bun, just use the bottom half, as 1 slice of bread equals 1 yellow container.
Another easy way to control portion size is to request a to-go box right away. If you have been doing the 21 Day Fix meal plan (click to learn more about the meal plan) for a little, you can get good at eyeballing the portion sizes. Then put whatever is left directly in the to-go box for later.
Want more 21 Day Fix Restaurant Guide info? Check out the NEW Fixate Cookbook from Autumn Calabrese. 101 easy to make, fix approved meals: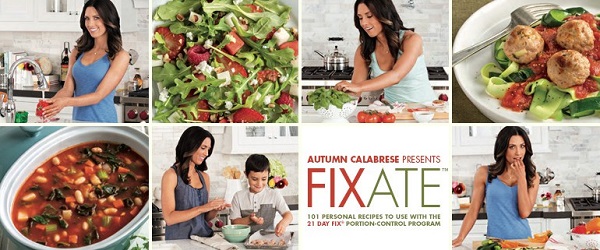 Get to Love "The Book"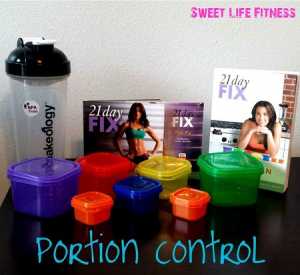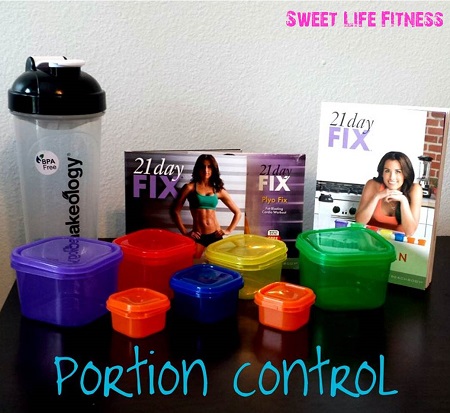 You can also bring the meal plan book with you when you go out to eat. Near the back of the book lists different meals for when you are out to eat. Following this guide, is the easiest way to determine what you can eat while you are out and how it fits into your plan.
If you know ahead of time what restaurant you are going to, check online at their menus to get an idea of what kinds of food the place has. Use the book and your meal guide to decide what to eat and how it fits into your plan.
Want to FIX with the Sweet Life Fitness Team? Join us for Free!
The biggest thing to remember while eating out with the 21 Day Fix Meal Plan is to remain within your container requirements for the day. Choosing whole real foods will always be the best idea to order to stick with the plan. We all know that cheat meals are in everyone's life and I think that it is great that they are included in the guide.
Following the guide, 2 slices of pepperoni pizza are allowed but take up 2 yellow containers and a red container for the day. If you are limited on yellows for the day, like I am (I can only have 3 a day) it doesn't leave much room for the rest of the day.
If you are currently doing the 21 Day Fix and wondering how to incorporate restaurant meals into your plan, I hope this 21 day fix restaurant guide helped you a little bit. I am glad she does incorporate what I consider to be "cheat meals" with this plan and how to fit them into your day. We offer a support group for those doing this program and would love to help you succeed with your meal plan and workouts. Join us by following the link below.
Are you still wondering if 21 Day Fix is right for you after reading how to incorporate restaurant meals with your meal plan? Head on over to this post to see if this program is right for you.
Also, check out my 21 Day Fix review and results from my experience with the program.
I am getting some great results following this meal plan and workout program and would love to help you do the same. If you are tired of the extra weight you are carrying around, contact us to get started on your journey to a better you, to what you deserve to be like.
Yours in Fitness Success,
Coach Cristen