CORE DE FORCE MMA Speed Review is going down today! If you like Mixed Martial Arts workout programs or routines (like P90X3 MMX), you will love CORE DE FORCE MMA Speed especially.
If you don't like MMA style workouts, well, you may hate it. Read on to learn more in today's MMA Speed Review!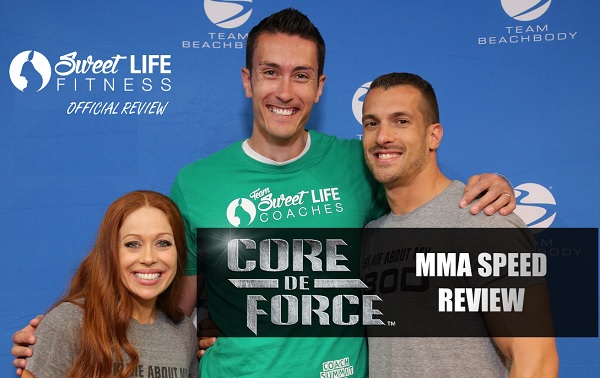 CORE DE FORCE is a program that will help you get in incredible shape thanks to the MMA approach AND the extreme calorie and endurance burn you'll receive. CORE DE FORCE is definitely a program worth checking out.
CORE DE FORCE MMA Speed Review – YouTube Review
To kick off today's review, let's check out the official YouTube review on my channel. Don't forget to subscribe for more!
Interested in this program? Check out more details on CORE DE FORCE here.
CORE DE FORCE MMA Speed Review – What can you Expect?
Within MMA Speed, you'll go through 6 different rounds of moves, separated by power moves that will have sweat dripping everywhere!
Round 1 – JAB, CROSS, ROLL B, ROLL F
As I mention in my video above, it does take some time to get the moves down, so be patient!
But, once you do get the moves down, it becomes fun (and allows you to push harder and burn more calories).
You'll do High Knee Jump Rope as your power move between repeating this round twice.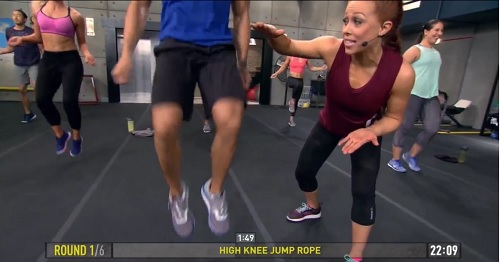 ROUND 2 – REAR KNEE, SWITCH KNEE
This one is tricky for me personally. You'll pull up your rear knee (as you are in fighter stance), then quickly switch your feet pulling your opposite knee up. If this is tricky for you too, don't sweat it we will improve together!
Oh and the power move between Round 2? Up/Down Jab, Cross!
ROUND 3 – CROSS, HOOK, R KNEE, SWITCH KNEE
Another bloody switch knee! I had to take my time with this one and think it through before I was able to keep up!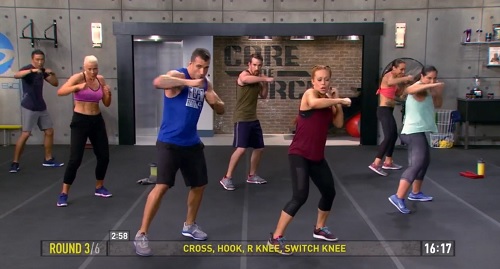 The heart rate will pump with the Up/Down Hooks between this round!
ROUND 4 – F UPPERCUT, R UPPERCUT, HOOK, ROLL F, ROLL B
Another move that will take a bit to get down, but once you do – BOOM is it fun!
Power move is rotating uppercuts, another huge calorie burner
ROUND 5 – CROSS, HOOK, R KNEE, DOUBLE JAB, CROSS
This, I found, was a fun round. During the double jab you'll shuffle up with each jab before finishing it off with an incredible cross!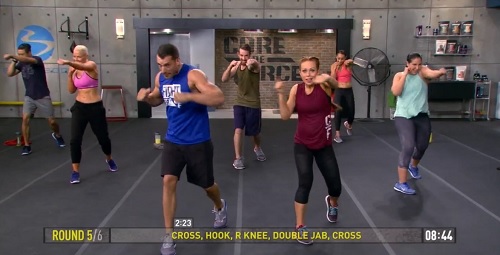 Roll, Jump, Roll, Jump will be the power move for this round, which will test your plyometric skills!
ROUND 6 – R UPPERCUT, HOOK, CROSS, SWITCH KNEE
Another one I had to focus on, especially transitioning from the uppercut to the hook in such a fast manner.
ANNND you'll finish off with Ground to Fighter Stance (aka MMA-style burpee) and complete the cool down afterwards.
CORE DE FORCE MMA SPEED REVIEW – The Results
LOVE IT and I can't wait to do this one again!
Check out the heart rate, and results. Keep in mind team, that this is the FIRST time I've done this workout. So, I wasn't pushing as hard as I can, because I was just learning – more intensity to arrive in future weeks!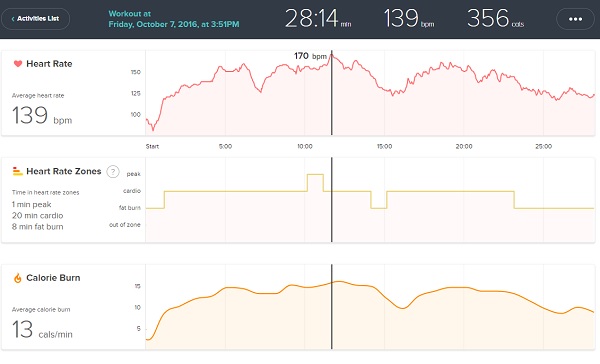 After this workout I enjoyed some of my Shakeology nutrition and spent the rest of the day with the family!
Thanks for stopping by and checking out my CORE DE FORCE MMA Speed Review! Be sure to SHARE & LIKE for more content!
Yours in Success,
Coach Bob