I look forward to providing some pure motivation to you all in this post. It is something that I have struggled with before, so I know it will help some of you out there in your weight loss or Beachbody Coaching journey. Basically, the concept of this post is why you don't see success fast, and what you can do about it!
The Lottery Mindset – The Cold Hard Facts
When we look at the Lottery, we see the flashy banners and billboards that "POWERBALL IS UP TO $600 MILLION".
You rush to the store, buy a ticket, in hopes to win $600 million! Even thinking the smaller prize, maybe $10,000! Heck that would be great, right?
But here are the realistic facts, and why the LOTTERY MINDSET is the very thing holding you back from success. Below are the statistics for the $600 million prize and the $10,000 prize in the Powerball as analyzed by Business Insider with the Powerball official site:
$600 Million Grand Prize: 1 in 175 MILLION
$10,000 Prize: 1 in 648,975.96
So even if you spent $30, $40, or even $300 for a ticket, your odds are strongly against you. You would have a better chance:
Being Struck by Lightning (1 in 500,000)
Spending Money on a Gift for Someone you Love
Buying a Beachbody Program that will help get you results (hehe)
So what gives? Why do people pay money for Powerball tickets in hopes to win all that money?
Quick Results for Little Effort
The same goes for our weight loss or wanting to grow big really fast as Beachbody Coaches. We want that $600 million prize. Friends…it's time to get OUT of the Lottery Mindset!
The Reason why you don't See Success Fast – And What to Do About It!
I have to throw some people under the bus here. But oh well this needs to be said! So watch out – BEEP BEEP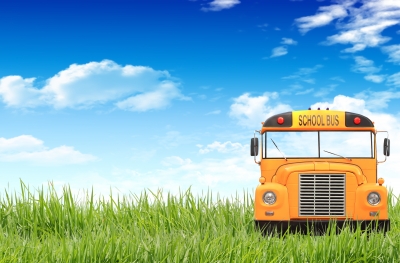 The people that go out sharing their snappy marketing messages "LOSE WEIGHT FAST" and "DRINK THIS TO LOSE WEIGHT WITHOUT DIET CHANGE OR EXERCISE" put us into this mindset. Trust me, if I could eat donuts and pizza all of the time and maintain a 6-pack abs and full-time income with Beachbody Coaching, I'd be all over it!
But here is something to think about….
When you see the people who chase those "quick fixes" and lottery "dream big, effort less" schemes, are they really ever further ahead than yesterday? A year ago? A decade ago?
Most likely not.
Even the people that seem to find quick successes (lottery wins, easy weight loss, quick success), don't always seem to hold onto it. Why? Again, the Lottery Mindset. Win big, don't make it a lifestyle change for success, and suffer the long term.
But YOU are different. You are here because YOU are interested in NOTHING but Long-Term, sustainable, and lifelong success!
See the video on more about how we can blow past this lottery mindset:
Here is my challenge to all of you in our Sweet Life Fitness community: join me in creating a lifestyle change that will make us excited and happy. Let the ones looking for the overnight success keep on looking, while we focus each day.
If you are still looking on where to begin, join us by getting a Beachbody Challenge Pack. You'll be added to our exclusive FB groups where we will help you stay motivated and get the results you deserve. If you already have a program Join us Free and let's get started.
Thanks for checking out this post on "Why You Don't See Success Fast". If you found any value in this post please pay it forward and share it with other using the buttons below!
Yours in Lifelong Success,
Coach Bob