Almost 2 years ago, the Fitbit Charge HR was premiered and was a great fitness tracker for the price. Now, we are looking at the Fitbit Charge 2 Review. But, is this tracker just a simple upgrade with a bunch of hype, or is it worth upgrading or purchasing directly?
You've come to the right place, my friend. Today I am giving my full Fitbit Charge 2 Review. We will explore what to expect, what is new, what is improved, and what sucks! Let's go!

Similar to the Fitbit Charge HR, the new Fitbit Charge 2 tracks your everyday fitness including your heart rate. But the Charge 2 does come with a bit more punch that the Charge HR just couldn't live up to. Let's check them all out in today's video and post below!
Fitbit Charge 2 Review Insider Details Video – See the Info before you Buy
In today's video I'll preview the tracker, what to expect, the differences between the Charge 2 and Charge HR, and things to know if you consider buying this product.
What is NEW with the Fitbit Charge 2?

Fitbit Charge 2 Review

This is more or less a comparison between Fitbit Charge HR and it's newer Fitbit Charge 2. Based on the 2-year old Charge HR, what are the improvements of the Fitbit Charge 2?

Charge 2 does come with everything that the original Charge HR has; however here are the extra benefits I've noticed:

#1 – Better Battery Life?

The official documents still say that both the Charge HR and Fitbit Charge 2 have up to five days on one charge. For the Charge HR, I figured that was a bunch of BS, because I had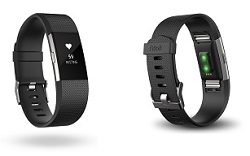 to charge up my tracker every 2-3 days. On the Fitbit Charge 2 however, the battery is lasting longer, and in my experience since I first got it, I've been holding a charge for 5-6 days!
#2 – Connected GPS via Mobile!
YES my friends, you can finally get a GPS tracker within the Fitbit Charge 2. Now, unlike the Fitbit Surge, which has built-in GPS, the Fitbit Charge 2 does use your phone's GPS to navigate.
But regardless, who doesn't travel without their phone? After all, the Charge 2 is less expensive than the Surge, so that will save you money by using your phone GPS with the Charge 2.
#3 – Mobile Notifications have Improved!
You can now have text and calendar alerts on your Fitbit Charge 2 as long as your phone is within close-enough distance. The Fitbit Charge HR included only Call Alerts, so this is a nice upgrade.
#4 – MUCH Better Display, Detail, and Screen Size
The Charge HR screen was a bit small, dinky, and old school. The Fitbit Charge two is elongated and displays more statistics throughout the on-screen menus. Not only that, the OLED display ensures that it stays bright and visible in all lighting conditions.
On the main home screen, you can now see date, time, and steps taken on the first screen without scrolling through as you have to on the Charge HR.
The only thing? This wearable is not waterproof. For a Waterproof Tracker, get the Fitbit Flex!
MY FINAL VERDICT – Fitbit Charge 2 Review
Yes, I love the new Fitbit Charge 2. It has happily replaced my Fitbit Charge HR and it's sleek and beautiful design makes it easy to wear and keep a great pulse on my fitness. Oh, speaking of sleek design, this Fitbit can be changed out with different accessory bands as you wish!
What are you waiting for? Get your Fitbit Charge 2 today and join me inside the Fitbit world. I regularly run fun Fitbit challenges and more, so get yours today:
What to Expect out of your Fitbit Charge 2
So many great benefits with the new Fitbit Charge 2. Check out the details in the infographic below: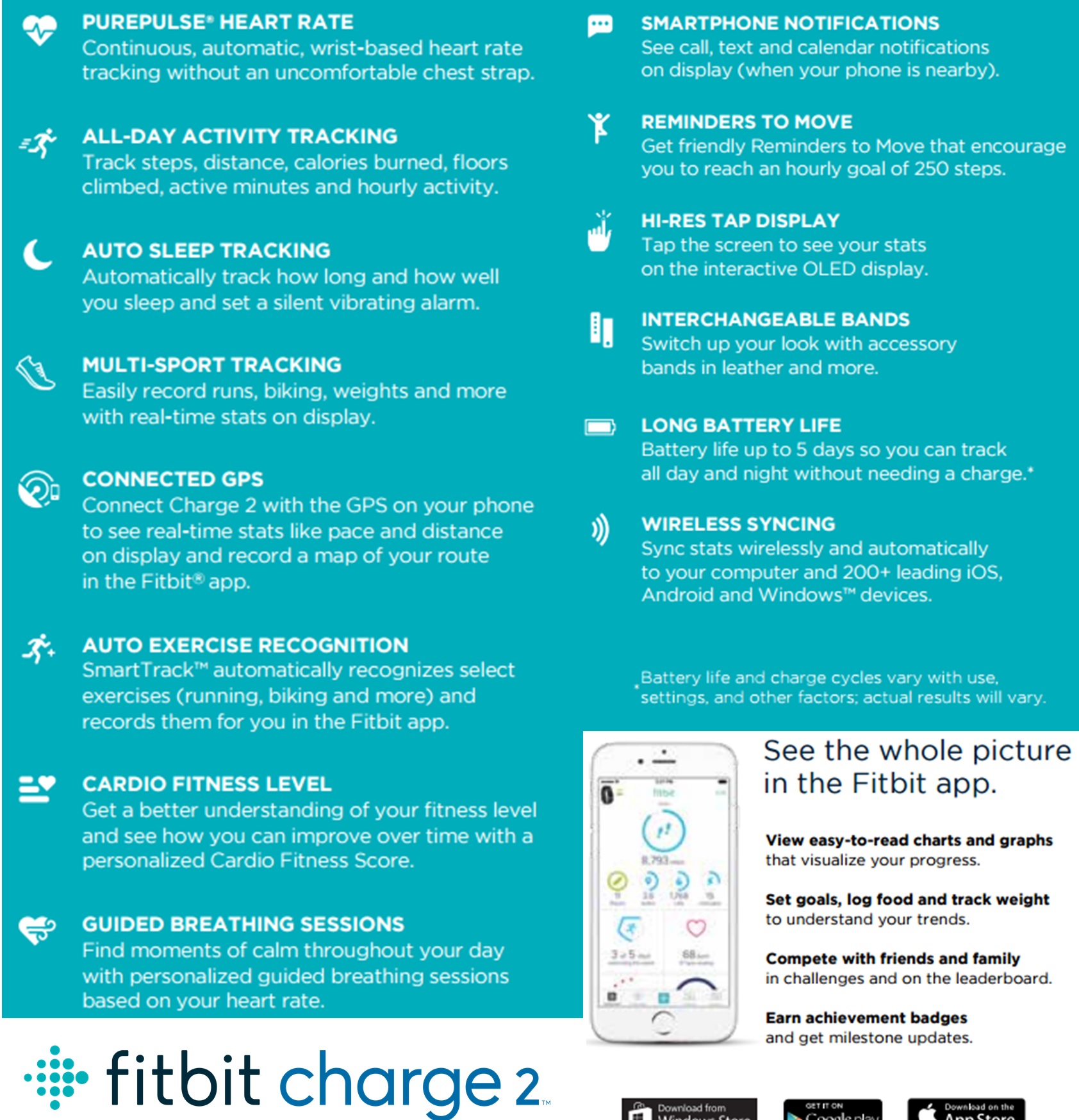 Get your Fitbit Charge 2 today!

Questions? Just comment below and let's chat!
I'll see you inside the Fitbit Community!
Coach Bob