Week #2 of the Perfect Storm workout continues, this time with INSANITY Max 30 Sweat Intervals.
Today I share a bit of WHY I workout every day. One of those factors is YOU. My readers, my watchers (on youtube) and more. YOU keep me motivated to keep pushing play and bringing new things to the table to help YOU live the life you deserve.
The other reason why….well, let's just save that for the video below!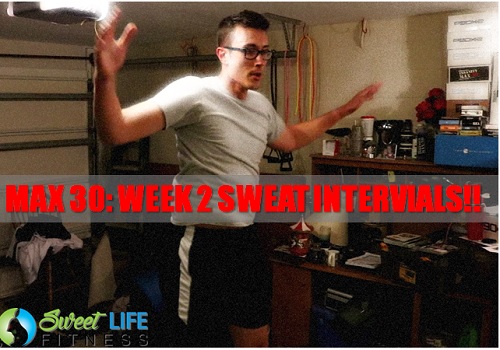 Unlike the last time I did Sweat Intervals with Max 30 (in 2015), this time I'm working on building muscle WHILE losing fat at the same time. I was able to get down to 10.5% body fat when I did INSANITY Max 30 in the past, so this time my goal is to hang on and build up the muscle and keep my body fat at 10% or lower.
Check out today's video to hear all about how it went!
INSANITY MAX 30 Sweat Intervals Week #2 Vlog of Perfect Storm!
What do I eat each day? I covered some of this in my Meal Prep and Planning post. I also supplement with Shakeology nutrition each day as well.
How are you doing in your fitness quest? Comment below or reach out to me and let's chat more!
Yours in Fitness Success,
Coach Bob