If you're doing LIIFT4, you have got to follow the Nutrition Plan. Take it from me, someone who did many different workout programs in the past and completely disregarded the nutrition plans. The result of that? Failed results! So, today I'm sharing the LIIFT4 Nutrition Plan, how simple it really is, and how you can rock out incredible results.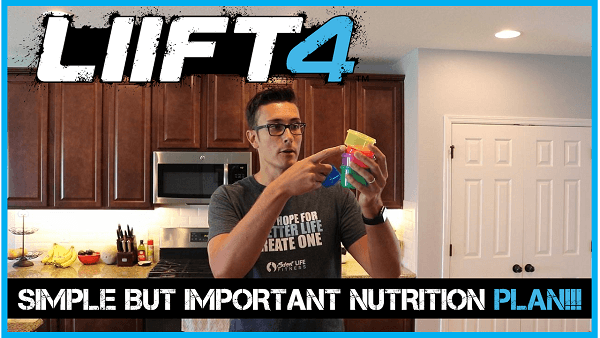 LIIFT4 Nutrition Plan – Simple and Effective
Seriously it couldn't get any easier than this for the LIIFT4 Nutrition Plan.
Step #1 – Weigh yourself
Step #2 – Compare your weight to the chart below to see which plan you need to follow.
Step #3 – Plug in your details into the Beachbody Nutrition + App (for free) and track your daily food.
And then…get amazing results!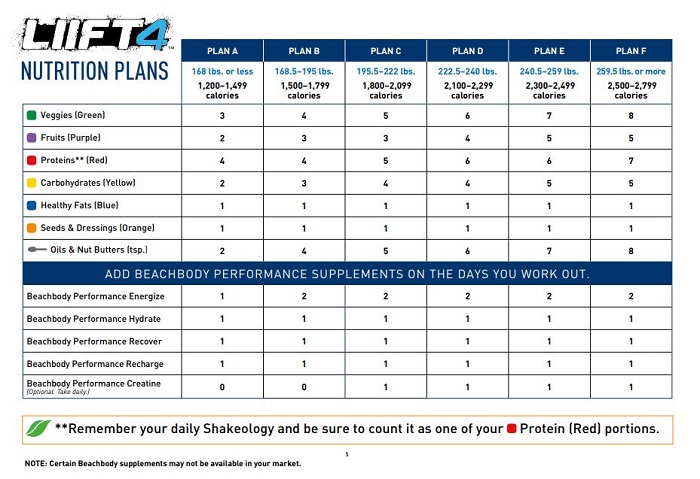 What I recommend is Meal Prepping, especially if you work or travel a lot, so that you have your containers prepped ahead of time. This avoids any issues when you're out and about!
If you're wondering, for my LIIFT4 journey I will be following Plan C
LIIFT4 Nutrition Plan – Video Review
Check out today's YouTube video for more details behind the LIIFT4 nutrition plan aside from some other tips I share.
Some of the details and tools as I mention in this video:
If you have any questions about the LIIFT4 Nutrition Plan, don't ever hesitate to reach out to me! Onward and upward to the success that you deserve!!
Yours,
Coach Bob