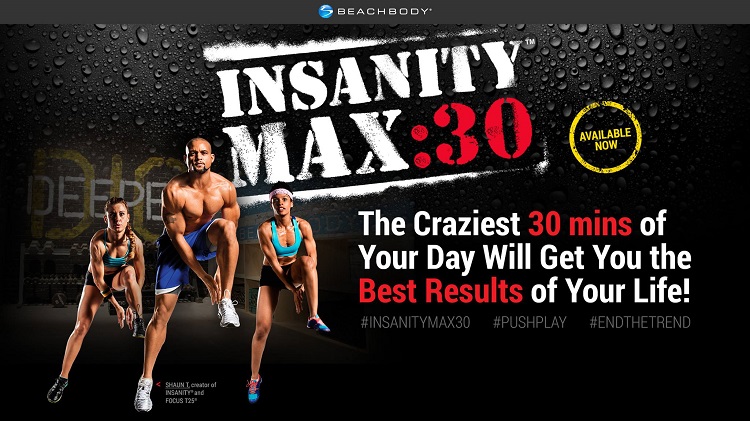 If you thought INSANITY was insane enough, or, you just never had time for INSANITY: GET READY! The NEW INSANITY Max 30 Workout is now available!
Only 30 minutes per day, NO equipment, and with the goal to absolutely MAX OUT to get the best results each day. Click Here to Order INSANITY Max 30 today.
New INSANITY Max 30 Workout – Video Sneak Preview
Before you buy INSANITY Max 30, see more about the NEW INSANITY Max 30 workout in this video: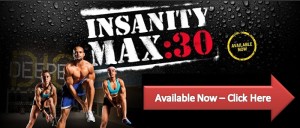 New INSANITY Max 30 Workout Details and Tips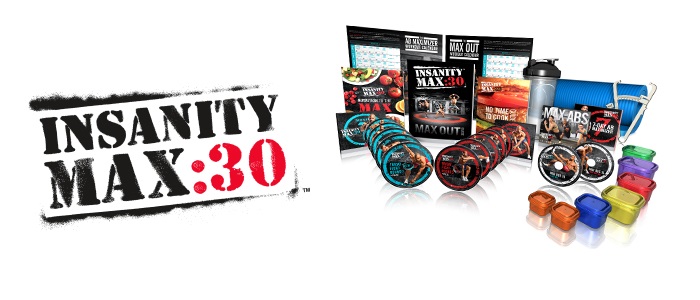 I want you to seriously take a CLOSE look at the package contents above. Seriously. There are some AWESOME contents in this workout (along with free bonuses I will be adding to everyone who gets on the insider list and grabs INSANITY Max 30 with me, Coach Bob, and Sweet Life Fitness). Here are some of the cool things to keep in mind for the new INSANITY Max 30 Workout:
 TWO Months of Maxed Out Workouts: Just like the original INSANITY workout, INSANITY Max 30 will feature two months of INSANE workouts.
MEAL PLAN CONTAINERS: Say WHAT!?!? That's right folks! Based on the 21 Day Fix meal plan, you see the different colored containers in INSANITY Max 30! (*Available in the Deluxe Kit Package*)
BONUSES: As always, when you order through a Coach, like Coach Bob, you'll get an additional workout titled SWEAT FEST MAX 30.
FREE ONLINE GROUP (Not Pictured!): Why do this thing alone? You can join our online group and chat with other AMAZING people, and the Coach of Team Sweet Life Fitness daily, in our private group. You'll also get other insider videos and details you don't get when you just do it all alone (and where is the fun in that?).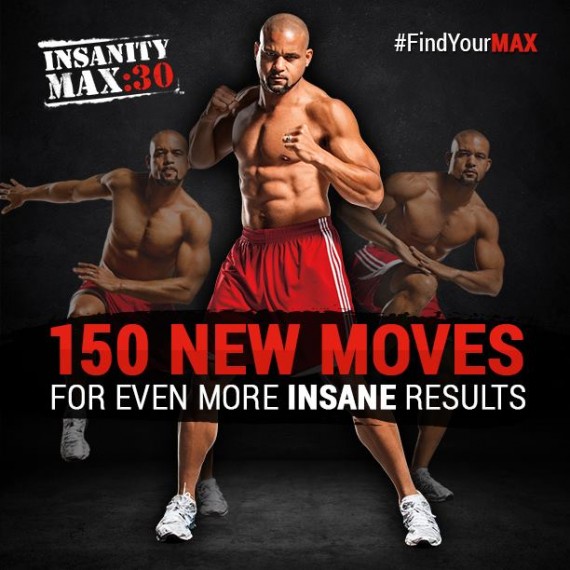 How do I get INSANITY Max 30 Workout?
This is the question of questions! Just click the image below and it'll take you to the page to learn more and order today:
Are you excited for the new INSANITY Max 30 Workout? Click LIKE below and Tweet it to your friends! Feel free to also comment below with any questions.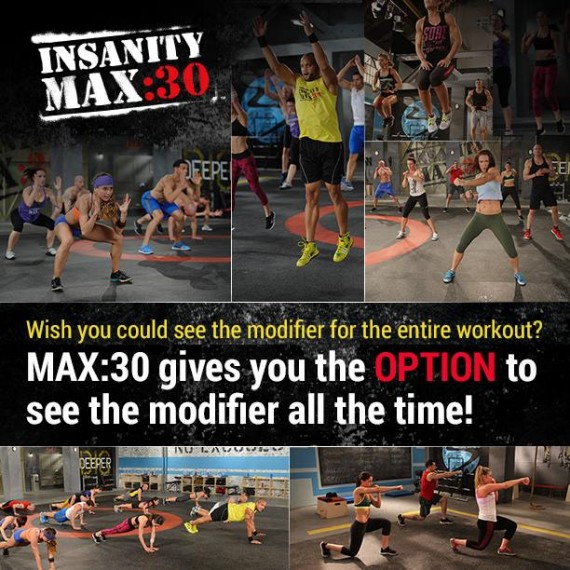 What Equipment will I need for the NEW INSANITY Max 30?
You will not need any equipment for INSANITY Max 30! But don't worry, we'll be feeling the burn without the need for any equipment!
How Many Days per Week?
You'll workout 5 days per week with INSANITY Max 30 for only 30 minutes per day. There are optional stretch videos that will be included for an extra day if you wish.
Get your INSANITY Max 30 and Join us Today
We have our online private group waiting for you! Get your package, and once you receive it, we'll add you into our online group directly. *Important: When you check out, be sure it states your coach as me, Bob Sharpe, in order to join us on these extra bonuses to help you get results!!*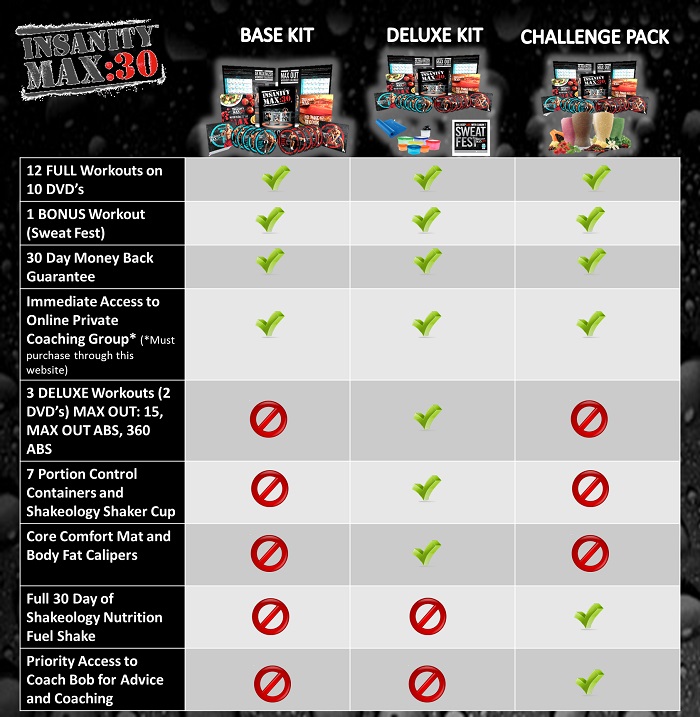 Yours in INSANELY Amazing Results,
Coach Bob