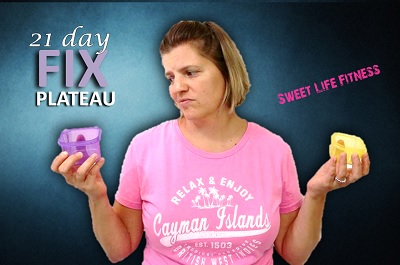 For those of you who were following my journey, you'll know that I was super excited about my first round 21 Day Fix Results. But after completing the second round of 21 Day Fix, I was noticing small changes in the mirror but none on the scale or tape measure. So I thought to myself, What gives?? I'm following the meal plan for my range and doing my workouts every day, what else could I be doing wrong? I took another look at the meal plan and decided to change something up a little. What did I change and how did it affect me? Let's discover!!
21 Day Fix Plateau – Meal Plan
While I was hitting my container requirement each day, I realized I was carb loading at the end of the day. I would have a yellow with dinner and a fruit as my after dinner/bedtime snack. This was causing me not to lose as much as I wanted and to hit the plateau in my weight loss.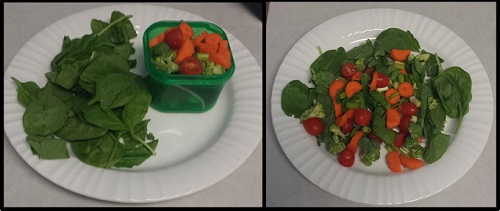 I also realized that the foods I was eating for my yellow container were on the list, but maybe not the best choices. I was using Almond Milk almost every day with my Shakeology, having kettle chips with my lunch, and potatoes or rice for dinner.
I decided to cut out my yellow and purple containers before 6pm, as she notes in the meal plan as the "Fat Burner". I continued to each every 2-3 hours but made sure all of these 2 containers were done before dinner each day. I used better quality foods for the yellow such as sweet potatoes for lunch, beans in my salad, and a whole-grain waffle with breakfast. I cut out the Almond Milk every day as well.
21 Day Fix Plateau – My Results
After a week of seeing no change on the scale or inches lost anywhere, I changed my diet for 2 weeks. After the first week of making sure all my yellow and purple containers were eaten before 6pm and were filled with quality foods, I lost 2 pounds. In the second week of following this consistently I lost 2.7 pounds and 2 inches.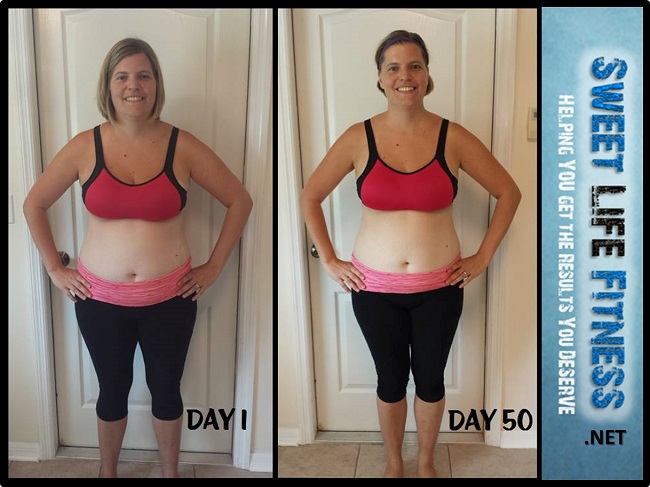 I am continuing with this eating plan and doing the workouts each day and still seeing positive improvements in my measurements. I feel that this is exactly what I needed to break through the plateau after doing the same workouts and eating plan for 6 straight weeks.
21 Day Fix Plateau – Mindset
With previous workout programs, I have never gotten much past week 5 or 6 because of hitting a plateau (much different than this 21 Day Fix Plateau). I am more determined this time to finally break through the barrier and get the results that I deserve to feel and look my best. I am glad that I decided to change such a small thing because it led to positive changes and to my continuing on the program to see success.
If you are like me and have a hard time breaking through a barrier or you have hit a plateau, take at look at your diet. Are you eating whole foods? Are you eating carb-heavy foods later in the day? Are you allowing yourself multiple "cheat meals" a week? These are things to consider to keep you going with the program. Change a few meals around, and it can change your outlook on the meal plan and the whole program in general.
If you are looking for some more support to help you break through your plateau, join us in a private free support group full of others going through their 21 Day Fix journey as well. Once you recognize something needs to change, it helps you see that your goal is closer than you realize. I look forward to seeing you in our support group and seeing you get the results that you deserve. Either join us for free, or click the link below to get your program at the best price.
Yours in Fitness Success,
Coach Cristen
P.S. – If you liked this 21 Day Fix Plateau post, be sure to LIKE and Share this post with others too!