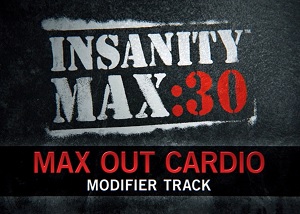 Unlike other Beachbody programs, INSANITY Max 30 gives you an option to freeze frame on a modifier. This is helpful if you want to follow along with the lower impact moves as you work your way up to the full blown workouts. But the question that is out there is: will you still get good results with the INSANITY Max 30 modifier?
Today I decided to follow the INSANITY Max 30 modifier as part of my MAX 30 Fitness Journey. I wanted to see how many calories I burned, my average heart rate, and see if this was truly legit for anyone to start!
INSANITY Max 30 Modifier Video Review
Check out my YouTube video on how I did with the INSANITY Max 30 modifier track. Also, while you are at it, don't miss my INSANITY Max 30 Results post either.
INSANITY Max 30 Modifier Shocking Facts
I really think these are shocking facts because for ME, they really were not as I expected. I thought I'd do OK, but not that I'd burn so many calories!
Modifier Calories Burned: 475 Calories vs. Unmodified Calories Burned: 593 Calories
Average Heart Rate Modified: 140 BPM vs Unmodified Heart Rate Average: 150 BPM
I also thought that I was more focused and could really focus on muscle control when I was modifying! That is SHOCKING to me as I didn't expect to burn THAT many calories or have THAT high of a heart rate.
What does this mean??
I truly believe that anyone could really start off slow and modify INSANITY Max 30 as they get better in their weight loss and fitness!!!
Here is a screenshot of what the INSANITY Max 30 Modifier looks like. See how it is aligned to the right of your screen? That makes it SO much easier to follow along and focus on building up your results!!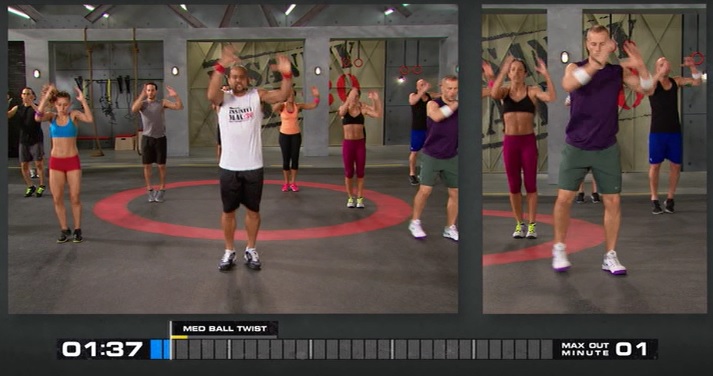 Remember the SUCCESS step secrets for INSANITY Max 30 modifier wins:
#1 – Track your Progress – know how many calories you are burning each day, how many you are eating each day, and know your heart rate.
#2 – FOLLOW the Nutrition Plan – don't waste your workouts or time but not following this INSANITY Max 30 nutrition guide
#3 – ALWAYS Try and Improve yourself – As you feel you are getting BETTER with INSANITY Max 30 modifier version, step out of the comfort zone and do some other moves. In time you will continue to get better and succeed!
I hope you found value out of the INSANITY Max 30 Modifier page today. If you aren't already connected or aren't yet started with INSANITY Max 30, consider joining our 30 day challenge group today! For even more, check out my INSANITY Max 30 Review.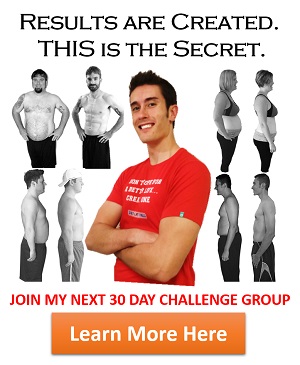 Yours in Success,
Coach Bob